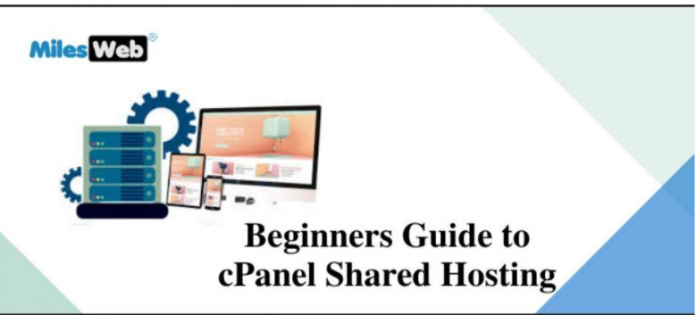 Web hosting services have improved the ways of generating sales and engagement. If we look at the old methods, we never thought about a website. We would open up a shop/venture and do our best to sell the products.
Even bloggers never thought they could just publish their contents online and people would find them interesting. But it all started from one place and gave everybody hope that expansions and innovations do happen.
As we began to create websites, the need for web hosting services too increased. Web hosting services are what publishes your website online. You can even find website builders, such as Elementor, that offer built-in cloud hosting for WordPress. If you don't host a website, it is probably invisible and will not attract any traffic.
It is good that you decided to create a website for personal/professional reasons. Websites do increase the potential growth and success. The power of digital presence is incredible. As you are a beginner, you will come to know as you start to grow.
There are many cheap web hosting services, but new websites work fine with shared hosting. It is cost-effective plus offers sufficient resources to users.
How do Web Hosting Services Work?
Web hosting services store your website's data and files on the webserver. When visitors look for your website, the webserver fetches them the web pages.
There are various web hosting services like VPS hosting, reseller hosting, dedicated server, Linux shared hosting Malaysia, etc. All of these services work according to website needs and requirements.
As I said, shared hosting is ideal for beginners. Generally, beginners do not have high capital. Plus, it is not feasible to buy advanced hosting as you will not utilize all the resources. So, it is better to have sufficient resources and use them as needed.
Shared hosting is affordable. It will meet your budget, and you can switch or upgrade anytime you want.
There is an incredible web hosting company named MilesWeb. They are economical and offer various shared hosting plans. You can try cPanel shared hosting for easy management and other related activities.
All of their plans provide you with great resources, features and some free benefits as well.
How does Shared Hosting Work?
Shared hosting is easy. It doesn't require too much work or technical knowledge. In shared hosting, you get a server space and some resources. As you don't own the whole server, you share it with thousands of other users.
It is good for some time till you grow better and start attracting heavy traffic. Later, you can upgrade the plan or switch to an advanced hosting service.
As of now, your website has fewer requirements, which is why shared hosting is perfect.
Shared hosting is perfect for –
Personal websites
Portfolio websites
Blogs
Small-medium business
cPanel Hosting
cPanel hosting is also shared hosting. It only used cPanel as the control panel, which makes it Cpanel hosting. With cPanel, you can easily manage and monitor files, databases, domains, emails, etc. It makes tasks easy and has a simple interface.
MilesWeb's cPanel Hosting Services and Plans
There are three plans under cPanel hosting services. Plus, MilesWeb offers a 60% discount on all its cPanel plans. If you buy cPanel hosting plan for at least three years, you can avail of the offer.
The plans range from Rs. 90/m to Rs. 340/m after the 60% discount. Intern cPanel plan is like for newbies. It gives you 1GB of SSD space. If you have a blog or personal website, an intern plan will work well.
The master plan is for business websites, where you get unlimited SSD space. Plus, you also get one free.com domain for the first year on a purchase of 1/3 years. A rent of just Rs. 260 per month is actually an excellent deal.
Moreover, if you have many such small websites, you can opt for an Expert plan. It costs Rs. 340/m after the discount and allows unlimited website hosting.
You will also enjoy tons of benefits like –
Free SSL Certificate – A very few web hosting company gives free SSL. MilesWeb is among those few providers, as they offer free SSL certificates with all hosting services. That can help you secure essential information.
1-Click Installer – MilesWeb lets you install web applications with only one click, with a 1-click installer feature.
Website Builder – You can create a simple and creative website using their website builder tool. You get it for free with any plan you select. The tool offers many free themes and templates also.
Uptime (99.95%) – Your website will stay up and run at all times as MilesWeb offers a 99.95% uptime guarantee.
24/7 Customer Support – MilesWeb has a team full of experts. They are available to support users 24/7. So, you can contact them whenever required via chat or email tickets.
30 Days Money Back Guarantee – MilesWeb guarantees a refund if users are not satisfied with their services. You can contact their team within the 30days of your purchase.
Final Words
There are many hosting services. However, I would suggest you go for cPanel shared hosting as a beginner. It is not only affordable but also offers value for money. Plus, with MilesWeb's cPanel hosting, you will earn endless benefits.