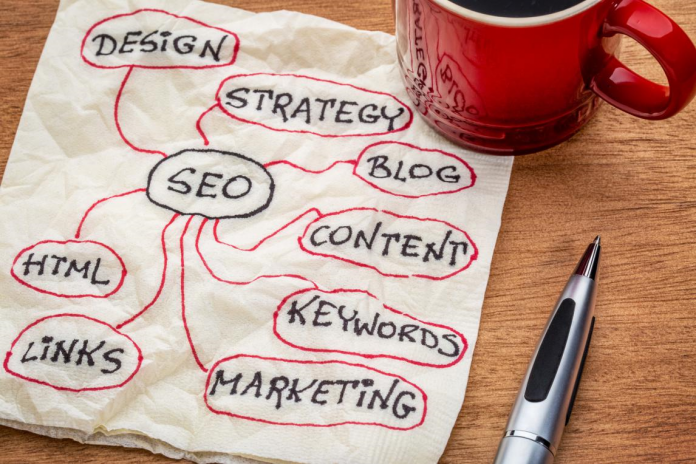 How does one get their website to show up first when people google? The answer is SEO.
SEO is a method people use today to drive traffic to their site.
You can do it by making the content on your website in a specific way. This method makes your website rank higher than its competitors on Google searches. This way, more people will find your site, and more people will get on it.
Below, we'll take a look at 8 easy SEO strategies that you can use to get more traffic.
Regular Content
Everybody loves consistency. Publishing high-quality content is an essential part of driving traffic to your site. This is the first tip to SEO for dummies.
Most of the time, people use Google to get answers to their questions. Providing helpful articles that do so is the first step to consistently topping the search results. But having 1 or 2 informative articles isn't going to cut it.
Publishing regularly will mean that you have a lot of informative posts up.
This will only work in your favor because you will be answering more of the queries that people want to know and get more traffic that way. Publishing regularly has also been proven to improve your ranking in the search results.
Do you feel like you've exhausted the number of topics you can talk about? Then make your posts feel more recent by updating them and rewriting them. Adding more information to make them more recent is the best way to up the quality of your work.
High-Quality Content
Like we discussed earlier, most Google searches are people looking to answer their questions. Making content that consistently and accurately answers these questions is a good way to keep traffic driving towards your site. Every single website out there can churn articles out.
Every month, new hot topics are being searched on the internet, and everyone can take advantage of that by making a basic article addressing it.  You can stand out from the crowd and keep people coming back in one simple step. Make sure that your articles are in-depth, informative, and take the topic seriously.
Lots of times, I've Googled a new trend and had to dig through 3 or 4 articles that tell me what I already know before I find a good one. It is always high-quality articles that will get bookmarked and shared. As a bonus, they also generate clicks for ads.
If you're confused about how to write long, but detailed articles for your site, go for a tutorial. These types of articles can be full of information without being boring. That's why guides, lists, and how-to articles are popular today.
Research Your Keywords
Keywords are one of the main ways that Google uses to order the articles that you see in your search results. The keywords are matched up against the search criteria that a user looks up.
For example, a user searching about buying vacuums will get results of webpages with 'buying vacuums' and variations of that phrase in them. These specific words drive traffic to the site. It's why keywords are an essential part of SEO planning.
Take a look at your site and figure out what kind of product or service you provide that would be the best keyword for traffic and clicks.
Alternatively, you can take a look at your audience and figure out what keywords they would be searching for. Free resources exist that can help you do this, like Keyword Planner, which is offered by Google. Even if you plan on doing this yourself, you can follow these simple characteristics to define your keywords:
They should address a question that you site answers
They should have more than 100 searches a month
They should be five or more words
Step A will ensure that your audience finds your articles useful.  Step B will ensure that the topic is one that will give you traffic. Lastly, step C will ensure that all your bases are covered.
Clever Writing
Once you have your keywords, you might be tempted to plaster them all over your content. But Google is smarter than that. If your copy looks overstuffed, you can drop in the rankings again.
The search engine does not favor a copy that looks unnatural. This means that you have to find clever ways to incorporate your keywords into your posts naturally. If you can't manage to fit all of them in, it's better to leave some out than forcefully insert them.
Keep It Mobile Friendly
First of all, this is important because most people access the internet using their phones more than anything else. Keeping your site mobile friendly will allow more people to enjoy and use it. But mobile friendliness is also something that Google takes into account.
If your site isn't mobile friendly, it will be difficult to climb the rankings. Installing a plug-in can transform your theme to a mobile-friendly one.
Speed
There's nothing more frustrating than a website whose pages load slowly. Google knows this, and actively works to make sure that you see sites with fast page speed. This means that if your page speed is slow, you'll be ranked lower.
Tools like Google's Test My Site can let you know your page speed in comparison to other sites. Other helpful tools like GZIP can help you compress site info so your speed increases.
Simple URLs
Short URLs are preferred over long ones for most search engines. This means that you should find a way to make your URL structure short and snappy. This will allow your site to be picked up more often.
Switching the URL to your main keyword will also assist you in climbing the rankings.
Links
Lastly, one of the best SEO strategies is building links into your page. Links are one of the criteria that Google look at when ranking a site in the search results.
You can link to related material on another site or other pages on your own site. Either way, linking is a sure way to boost your SEO ranking.
Use These SEO Strategies
SEO is a popular method because it's free and it drives organic traffic to your site. Customizing your content in this way is called optimizing your website for SEO.
Above is vital information on SEO strategies for your site and other web design tips and tricks.
Other Ways To Generate Traffic
If you don't have the patience for SEO, as it can take some time, you can generate web traffic through a variety of methods. Social media marketing on sites like Instagram or Facebook is good for creating that initial surge of traffic to get your site noticed. Additionally, you can buy traffic from search engines and other websites through a process known as Pay-Per-Click marketing or PPC. PPC is a marketing channel with a variety of traffic sources, ranging from small and simple to huge agency driven programmatic ad buying services. If you want to learn more about programmatic advertising, check out this fantastic guide by LumenAd.
Visit our website for more information.