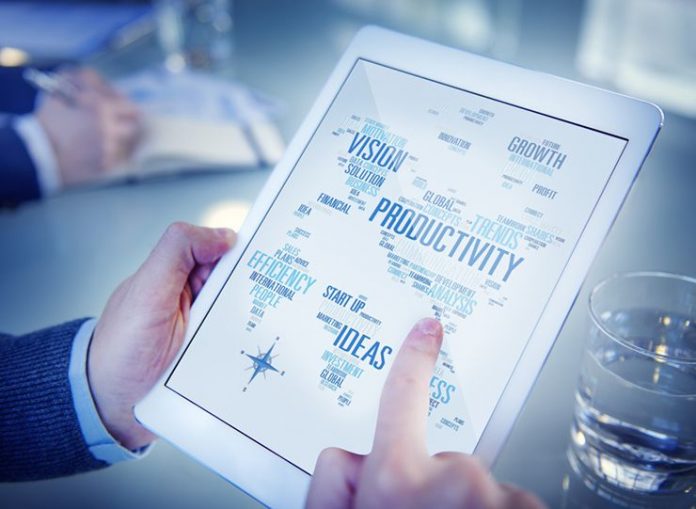 Employee productivity contributes directly to the bottom line of your business. According to the Business Insider website, some of the biggest time wasters in the office are meetings, email, budgeting and forecasting. Productivity software automates these activities to free up time for your employees.
Make a list of business processes that can be automated so your employees can focus on their job functions instead of unproductive tasks. Common types of productivity software applications include:
Team and Project Management Software
Reporting Management Software
Creativity Management Software
Policy Management Software
Do you have a centralized list of policies and procedures for your company? Clearly defined policies should drive the implementation of any business process. Even adding productivity software requires a policy for how to use it.
Policy management software organizes and automates frequent processes so your employees can focus on their work. Even simple tasks become frustrating when constant follow-up is needed. The risk from neglected policies causes mistakes in mission-critical business decisions or unmet legal obligations. Read about policy management software solutions for different industries at Mitratech.
Team and Project Management Software
Project management software ranges from simple task tracking to sophisticated oversight of large and complex projects. Project management software may only automate tasks, not perform team coordination. Project teams often have members from different geographic locations and time zones. The challenge is to coordinate communication and project progress to the entire team.
Team collaboration software provides a centralized hub for information and messaging. Teams can include employees, contractors and customers. The software can be configured to prevent authorized access of private or proprietary information.
Reporting Management Software
Private and public organizations have different reporting needs. Timely and accurate reporting to government and regulatory bodies should be automated whenever possible. This reduces human error and provides a document trail for legal purposes.
Ideally, the policy management software offers integration with the reporting management software. Check that the software produces reports in the file type required for reporting and form submission.
Creativity Management Software
Not everyone in your office is a graphic designer. Presentations with eye-catching graphics attract more attention. Graphic software applications, with built-in templates that are customizable, empower your employees to create content with more impact for customers and other employees.
Emails, articles and reports with crisp language show professionalism. Writing software applications can check the spelling, grammar and readability of a document. This software can be trained to check for the spelling of technical or unusual terms.