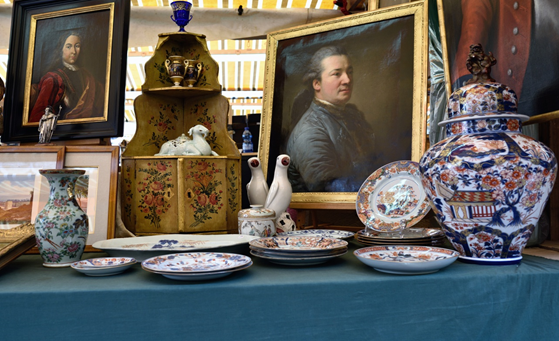 When preparing to move and relocate your priceless belongings to your new home, detailed planning is essential if you want to ensure that the risk of damages and destructions is reduced to a bare minimum. This means getting hold of the high-quality packaging materials, stacking boxes properly so as not to put too much weight on breakables, and enlisting the help of a team of dedicated professionals to carry out all packaging and shipping in an absolutely safe and brilliantly effective manner. Unfortunately, there is a huge number of horrifying stories related to unsuccessful art shipping. So, take your time to read several moving tips that will help you protect your art and avoid any possible fine art packaging and shipping nightmares.
Tips on how to avoid fine art packaging and shipping nightmares
Do not handle your items without professional help
The best way to guarantee the perfect safety for your art and antique pieces is to call on the help of dedicated art handlers. A professional art shipping company gives you an easy time as you move your belongings. Expert movers have remarkable skills and extensive expertise to guarantee you have a smooth and stress-free move.Moreover, you will get all the necessary tools and equipment, shuttles able to accommodate the belongings of any size and weight, as well as professional truck drivers who ensure all traffic rules and regulations are observed.
Check the company's reputation
Always size up the reputation of a moving company. Businesses in the shipping industry spend a lot of money on advertising, so do not be an easy catch — remember that adverbs are attractively designed to capture your attention and even slightly mislead you. Therefore, when you go through the reviews of the shipping company, pay close attention to ones about movers' attitudes throughout the whole relocation process. Moreover, personal recommendations from other people, especially from someone you completely trust and who has experienced the difficulties of art moving, may be extremely valuable and exceptionally useful.
Measure dimensions
The artwork's size is measured by height, width, and sometimes depth, depending on the particular kind of art you are dealing with. For example, a painting is measured by height and width, whereas a sculpture or any other three-dimensional item is measured by height, width, and depth. The measurements of art objects are usually done in inches.
For proper relocation, make sure to provide the company with the accurate dimensions of your artwork, because comparatively large and heavy items require special handling and packing.
Find out whether third-party shippers are involved
It is a common situation for art shipping companies to involve third-party shippers into the transportation process. Therefore, keep in mind that the shipping company you are going to hire may not be doing the actual transit. That is particularly true for long-distance and international moving when shippers work with a network of partners. In this case,make sure that that the third party meets the same high standards, has background checks on all its workers, as well as knows perfectly what kind of product and in which quantity is to be shipped to avoid situations when things have gone missing.
Create an inventory list
Detailed descriptions and photographs of your paintings and other fine art objects' condition are extremely important because they show value appreciation or depreciation of the items at different periods of time.In other words, always do a condition report before transporting your art pieces and then again once you receive them.In that way,you will see any changes and make claims if any damage is sustained.
Insurance
No matter what kind of art you are going to relocate, ask your shipping company about special art insurance. Natural disasters, thefts, fire, and other unfavorable circumstances can do harm to your valuable belongings, whereas shipping insurance can let your heart take well-deserved rest, at least when it comes to protecting your expensive art collection.
Hopefully, these tips will help you avoid art shipping nightmares. Best of luck with your relocation!