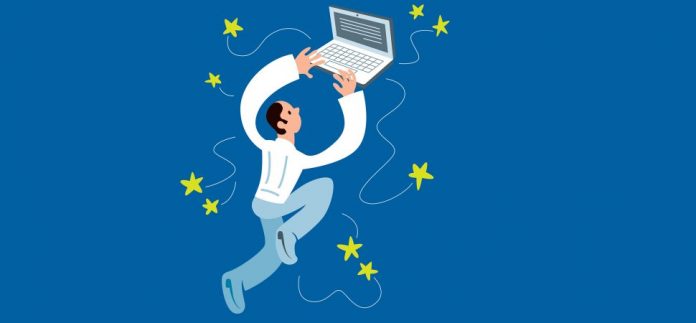 For any employer, the wellbeing of their staff should be at the forefront of their minds and this has never been more true than during the unprecedented times the world is currently experiencing. The COVID-19 pandemic has meant that our normal daily routines have been disrupted massively, meaning for the majority of us, we're having to adapt to a new normal.
The outbreak of the virus has meant that people across the UK are only allowed to leave their home for a select number of reasons outlined by the government. As well as this, shops, leisure facilities and many businesses have had to close their doors. The result of this has left many orginisations having to take a new approach to working life and instructing their employees to work from home where possible.
Although there are an array of advantages when it comes to working from home, whether that be reducing the amount of time you spend outside of your household or feeling more productive; it has left some people at a loss due to a lack of communication from their employer.
It's inevitable that people across the world will be feeling a sense of anxiety due to the current situation we all find ourselves in, especially when it comes to our working life. With large numbers of people now working from home, Utility Bidder carried out a survey which asked 1,000 UK respondents how they were coping with remote working. As well as this, the survey also looked at how well employers were supporting the wellbeing of their employees during these uncertain times.
Has your employer provided wellbeing support?
The results from the above question were varied and presented some interesting feedback. According to the survey, 32% of people said employers had given them support but they didn't think it was an adequate amount. The largest result from the survey came from 42% of respondents who believed their employer had provided them with enough wellbeing support.
It's important that employees get as much wellbeing support as possible whilst working from home and 13% of people said they had been provided with a lot of support. If you're an employer, a good place to start is to share wellbeing resources with your employees. This will show them that you want to provide support and help them feel reassured.
How well has your employer communicated with you?
During times like these where a new approach has been taken to everyday working life, communication between employer and their employees is crucial. Transitioning from an office environment and the benefits it brings to working from home isn't always as easy as it seems.
In normal everyday life you're able to have face to face meetings and ask a colleague a question in a matter of seconds, but this isn't as straightforward for the time being. The survey results show that 48% of people say only some communication has been given and 15% saying no communication has been given at all, which isn't reassuring to hear. On the other hand though, it's encouraging to see that 34% of respondents say they have received frequent communication from their employer.
One of the best ways for employers to communicate with their employees is to create a weekly internal newsletter which shares any updates, achievements etc. This will help to keep a strong relationship throughout the company as a whole.
How anxious are you about your job uncertainties?
With the majority of the economy currently at a standstill, it's no surprise that a large percentage of people feel anxious about the future of their job. The survey asked respondents to mark how anxious they felt about the subject, with 0 being not at all and 10 being highly anxious.
When looking at this question you can see the results fluctuate from 0-10, but it's the number 7 which has accumulated the highest number of votes. Looking at it from this perspective, a score of 7 is relatively high which goes to show that large numbers of people are worrying about their jobs. A score of 5 came in at second pace and 6 in third, which outlines the importance of employers reassuring their employees where possible.
The best way for employers to approach this subject is to make sure employees are aware that you're always there to discuss any concerns. Depending on how anxious individuals are, you could also provide counselling to try and minimise their worries.
The importance of remote working wellbeing
When looking at Utility Bidder's survey results you can start to understand just how important it is for employers to prioritise the wellbeing of their employers during these uncertain times.
For a large number of individuals, working from home can feel like you're no longer part of the company and it can cause a sense of anxiety and panic. As an employer, by simply communicating with your employees on a regular basis and making sure they're coping with the changes to their working life, you can help make them feel reassured and at ease.