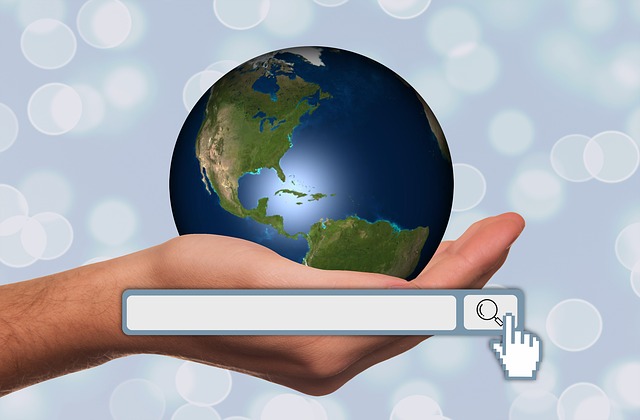 As Big Data continues to grow, internet users are rightfully becoming more concerned about the protection of their privacy.  Large search engines offer a personalized experience that comes at the cost of allowing a gross invasion of privacy and having personal data tracked and even sold.  When you search for a specific recipe and then you are bombarded by ads for cookware across multiple sites, it becomes disconcerting.  There are alternatives.  Search engines that are fast, effective and most importantly, do not track your internet usage.  You should take the time to read the privacy policy of any search engine you use, as well as any website you frequent.  Big data become big business, and consumers need to inform themselves about just how much of their information is stored, tracked, used and sold.  If you have concerns about your privacy, here are a few search engines worth considering:
DuckDuckGo—consistently rated one of the best search engines for privacy protection; DuckDuckGo empowers you to take control of your personal online information. They also offer additional apps and extensions which can actually protect you from notorious trackers used by sites like Google and Facebook.  DuckDuckGo saves no previous search history, uses no tracking cookies and makes their money through contextual ads and affiliate marketing.
Hotbot—hotbot is continuously pairing with new partners to bring you the most accurate results for any search query, all while keeping your data completely private. Hotbot also offers a blog rich with information about keeping your personal data private in an environment that continuously makes that harder to do.
WolframAlpha—a unique search engine that provides dynamic calculations using algorithms and delivers accurate information about health, people, money, finance, calculations and much more. It keeps your information completely private.
hot.com— https://hot.com is a search engine built specifically for adult content. As such, it relies on privacy protection to protect its users.  Allowing users to search for adult content without having targeted ads related to these searches pop up across random platforms is beneficial for anyone who wishes to keep their private life, well, private.  The terms of privacy allow you to opt-out of sharing any personal data.
Search Encrypt—Search Encrypt is a privacy-focused search tool. You can use search encrypt as a stand-alone search engine, or use it as an extension on other search engines like Google Chrome.  When used as an extension, it helps to encrypt your data making it harder for it to be tracked.  This results in fewer, if not complete removal of targeted ads.
Targeted ads are more than just an annoyance.  They serve as a reminder of how much of our personal data is tracked and stored on the internet.  If we truly stop to think about how much data is known about us, it would probably truly frighten us. It doesn't seem obtrusive when it is just being used to try to sell us shoes or tickets to the next game, but where is the assurance that it will not be used for nefarious purposes?  We hear of data breaches all the time.  So, if you are comfortable with your search engine storing troves of data about you, do you also trust that they can and will keep that data completely secure? If not, then do your own research and find the search engine or engines that do make your privacy a priority.