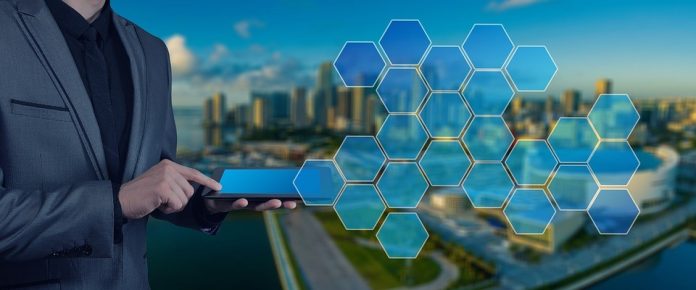 You may all have heard about the term fintech that is mainly used to describe financial technology. When it comes to delivering financial products and services with the help of technology, then it is known as financial technology. Well, there are many other details that you should read about this term to understand its importance. Everyone may know about the impact of technology in the financial industry. This impact is increasing rapidly, and millions of people are taking its several benefits. The use of advanced technology in the finance sector is grabbing the attention of countless consumers from all around the world.
Nowadays, most of the people are getting a lot of benefits with the help of fintech. Well, it is also making a lot of improvements in the finance sector. Now, it is possible to open a bank account with the help of internet. You don't need to physically visit a bank and wait for your turn by standing in a queue. You need to make use of the internet, and you can do whatever you want with ease. You can also manage your bank account on your Smartphone or laptop with the help of internet. You can monitor all your transactions and make payments directly from your account.
If you are shopping online, then you don't need to worry about making payments because you can use your wallet to pay the bill. It is not only making improvements to the financial sector but also changing the insurance as well as investment industries. With the use of technologies, insurance companies are deciding the premium for your policy and making the other decisions with ease. People are also investing money online and getting a lot of additional benefits with the help of fintech.
Let's know about the latest innovations in the financial services
No doubt, fintech is making a lot of changes in the financial and many other industries. You should understand all about this term before going to take your steps forward. Well, financial technologies are also changing the way people spend, save, and invest money online. They can easily do every activity with the help of their smartphones. They don't need to waste their valuable time by visiting the local banks. To understand the term fintech properly, you should check out thelatest innovations in financial services. Some of them have been listed below-
Now, it is possible to send or receive money without the use of bank accounts. You need to use your Smartphone for making all payments. You can instantly send and receive money with the help of your mobile phone, and it is convenient. With the help of this, you can make payments without having cash in your pocket and from anywhere at your own convenience.
You may all know about the chatbots that most of the websites are using to communicate with their customers. With the help of chatbots, you can get a feel as you are talking to a human being. If you are operating an online business, then you don't need to sit in front of a computer for 24×7 to solve the queries of your customers. There are other easy ways to handle this without compromising on quality.
Now, it is very easy to apply for a loan online, and most people are taking benefits from it. The loan apps have been designed for the convenience of the users and people who are facing some financial issues. With the help of these apps, you can get the loans instantly because the fintech helps the companies to process an application and to conduct the verification checks.
Many fintech companies are offering the latest technologies that are making a lot of improvements when it comes to the insurance and finance industry. They are offering different products that help the insurance companies to sell their products with ease. In this way, the buyers are also getting a lot of benefits because they can find suitable products in a few minutes.
After checking all these innovations and new technologies, you can easily understand the significance of fintech these days. You should read all the above-mentioned details carefully to learn about the latest improvements in different industries such as finance, insurance, etc.
How is fintech helpful for banks?
There are many fintech firms as well as companies present in all around the world who are making improvements in the different sectors. Well, they are also offering new products and services for the convenience of consumers as well as other parties. It is a fact that fintech companies are offering a lot of benefits for the banks. You should understand all about these benefits to enhance your knowledge. With the help of various fintech solutions, the banks, as well as the credit unions, are getting plentiful benefits.
With the help of fintech, banks are offerings of various services such as payday loans, instant loans, etc. It is easy for the banks to measure the credit scores and credit risks with the help of various fintech solutions. By using different fintech services or products, traditional banks are getting a lot of amazing benefits. Most of the people are looking for convenient methods to borrow loans, and it is the reason why they are looking for companies using financial technologies.
The final words
With the increasing use of different fintech solutions, people are saving their valuable time and getting some additional benefits. Well, people can also manage finance and loans in a better way by using the latest fintech innovations. If you are operating a business online, then it is really important to manage the finance properly to make it successful in the future. In this situation, you can brow money by visiting https://www.libertylending.com/ or other online websites. You can easily manage your debt with the help of your mobile phones, and you don't need to visit the financial companies or banks physically.