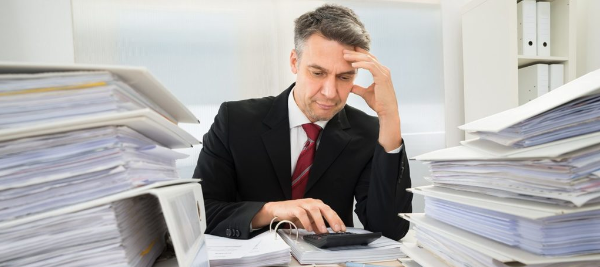 Bookkeeping can mean the difference between an hour with your accountant and several ones. When filing taxes for your business, a good bookkeeping system can streamline a lot of the work that goes into preparing their taxes. A bookkeeping system that includes software can virtually eliminate the various miscalculations that are the result human error.
In addition to great bookkeeping software, organising your office, so that information is easily accessible, is another way to avoid the hassles that go along with managing a business. A well-organised bookkeeping system allows you to access information from any location and removes the need for outdated storage cabinets and files. Finally, it makes the business of business run smoothly, whether you are preparing reports for presentations, applying for a business loan, or filing business taxes.
Let's take a closer look at a few simple ways you can improve your bookkeeping processes to help you stay in control of your business finances.
Separate Business From Personal
One of the biggest ways to untangle a bookkeeping mess is to keep your personal finances separate from your business. Essentially, your business finances should clearly be separate from your personal ones, simply for accounting and filing purposes. To prevent the two from mixing, consider opening a business account, so you can account for income and expenses much easier. Moreover, consider also getting a business credit card that would be used solely for business expenses. Ultimately, with really good software, you can sync information from your bank account to your program, which can help with calculations versus having to untangle your personal expenses and income from business ones.
Use A Software Program To Track Business Activity
A number of great accounting software programs are available to help you keep track of your expenses. Again, this can make quarterly calculations a lot simpler on top of streamlining many of the processes that go along with managing a business. For one, vendor and ageing and customer history and ageing are made much simpler because it allows you to list due dates to pay bills (vendor) and payment due dates for your business (customer history).
Furthermore, many of the newer versions of software allow users to sync information with bank accounts. Some of the newer technologies allow your business to integrate point-of-sale (POS) bill paying and reporting with bank accounts, payroll payments, and accessing sales information. Ultimately, this makes business accounting more efficient and accurate.
Go Electronic
The days of file cabinets locked away in dusty store rooms have long past. One way to make business bookkeeping more efficient is to move your hard copy files to the online atmosphere. For one, online storage is much more accessible from any device and anywhere in the world while hardcopy files are outdated and contribute to the clutter that makes an office, much less bookkeeping, unorganised.
Cloud-based technologies allow you to file and store information in the online format, and more importantly, this information is only accessible to those with a password and a login name as compared to a filing cabinet that can be opened by anyone with a key. Placing hard copy files in electronic format guarantees that sensitive information is secured.
Streamlining Bookkeeping
By moving much of your bookkeeping information to an electronic format, you provide the foundation for creating a system that can more effectively and efficiently help you manage your books and stay organised. Software programs that integrate your books can save a lot of time with any number of tasks, including filing taxes. When looking to improve your bookkeeping methods, while technology is not the only way to keep your business organised, it can reduce the work of keeping paperwork organised.