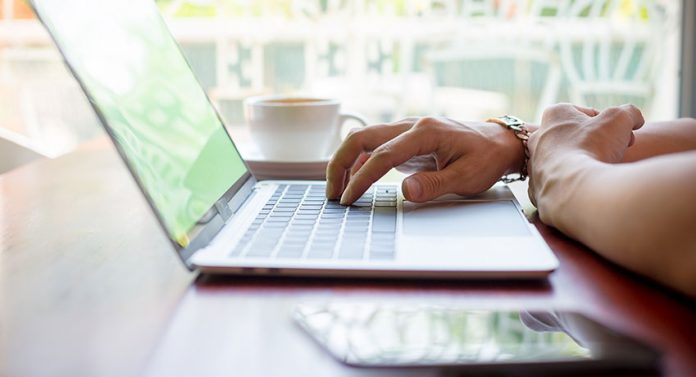 Whether you are an online business or a business that has recently had to make the change to remote working, managing your workforce online can be a difficult transition to make. There are some useful software, tools, and tips that can help you on your way if you're a beginner to this type of operation.
Use the cloud
The cloud, a network of servers that are used for sharing and storing data, is an excellent place to start when moving your operations online. The cloud allows you to access documents and information from any internet-accessible computer, rather than just your own personal or work device. This makes remote working much easier, as well as encouraging collaborative work.
Using the cloud, even in normal times, reduces the amount of storage space you need and paper you use, too. If your staff is having to work from their own homes or from remote offices, the cloud speeds up the sending of documents and keeps all of your business's data centrally, so it is easy to find.
The cloud can be protected with passwords and encryption, so as long as you take the necessary precautions – contacting professionals if necessary – there's no need to worry if this method of working is unsafe.
Protect your staff and their data
These precautions are necessary for protecting your staff and their data. If you have moved data onto the cloud or any other form of online server, ensure it is adequately protected and review your protective measures regularly. You should also consider encrypting emails that are sent between employees to protect their contents and the employees' personal data. Encryptions should be made not just on emails containing sensitive or important information, but all emails so that you are not highlighting the confidential ones to hackers.
Protecting data is the law, but it is also a bond of trust that your staff has with your company. Breaking this trust could cause irreversible damage to your reputation. Therefore, if you are moving to an online way of working, make sure you communicate effectively with your staff about how it will be done and how they will be protected. This is good workforce management anyway but is possibly even more essential online.
Effective communications
This is because some people don't have a full understanding of how online workforces function, so explaining it to them clearly and concisely will put them at ease. More generally, too, you should attempt to make your communications smooth and effective at all times. Your emails should be concise and clear, and team leaders should try and be available for contact as much as possible.
When it's not possible to walk into somebody's office, or go over to their desk in order to ask a question, being available by email, Skype, or telephone is essential for those in positions of authority,
Get insights
A useful tool for managing your staff is workforce analytics that provide you with insights and reports. This is a handy way of managing HR online and automating certain aspects of your business. Human resources can be one of the more difficult departments to work in when a business transitions to online, so giving them the means to continue doing their job effectively is of paramount importance.
Conduct online conferences properly
If you're starting to manage your workforce online, there will undoubtedly be a large number of online calls and conferences to get the ball rolling. You and your team should be aware of proper online etiquette, making sure backgrounds and attire are appropriate to your business, that people know when to talk and when to remain quiet, and that, just like a usual meeting, punctuality is critical.
The dangers of online calls should be considered too. Meetings that would once have taken place in a locked office may now be carried out online from workers' own homes. If it is a sunny day, a staff member might be tempted to take a call outside, thinking that it is still private. People often speak louder over the phone or on a video call, especially when in large groups, so security and confidentiality maybe being inadvertently compromised in this scenario.
It is an unusual action to have to consider, but in the current climate, it could pose a risk.
The transition to managing a workforce online will not be an easy one, as much of traditional leadership is uprooted and replaced with a digital way of working. Ensuring you have grasped the basics and got the help necessary to allow your business to continue functioning will serve you well and go some way to adapting you to this modern, alternative environment.