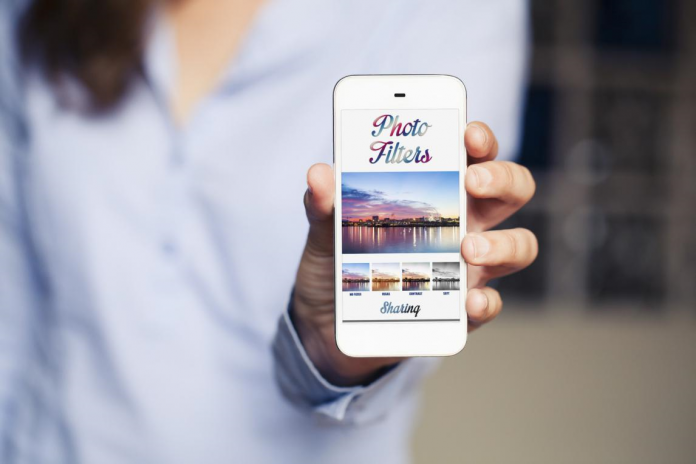 Building an audience on social media is one of the best ways to get yourself noticed in today's world. However, some platforms like Instagram seem challenging to grow for many people. But it's actually a lot more simple to make your account larger than you think.
Once you've implemented the right strategies, you'll see your follower numbers start to increase daily. Keep reading to find these 9 tips on how you can organically grow a successful Instagram account without the hassle and frustration. 
1. Create Valuable Content
Most would say we live in the age of information and this can sometimes cause people to go into overload. There are millions are quotes, pictures, videos, etc being viewed by the second. The best way to avoid not getting lost in all of the clutter is to make sure your content is valuable and useful to others.
The type of content that people will consider valuable to you will fluctuate with different audiences. For instance, if you are a financial advisor, people will probably be looking for advice on their budgets and credits. On the other hand, if you are an entertainer they may be looking for funny videos or new music.
You can build a successful Instagram account by providing value to the right people. 
2. Engage the Audience
Since social media has even made celebrities more accessible, people have gotten addicted to interacting with the accounts that they love. And the truth is everybody wants to feel like they are seen.
Remember to take the time to engage with your followers. Ask them questions and reply to them in the comments. These are great ways to strengthen your relationship with your audience and build trust authentically. 
3. Use Instagram Stories
Instagram stories is an amazing tool for getting creative with your reach. There are plenty of features, as well as new ones being released all the time, to help grow a successful Instagram profile.
For instance, many people are able to use the "swipe up feature", which is great for adding a CTA, such as "check out the new blog" and skipping the step of people having to actually go all the way to your bio for the link. You can also tag other users and add gifs to the stories as well.
Also, don't forget to use the "live" feature. This allows you to communicate directly with your audience via video in real-time. 
4. Include Appropriate Hashtags
Hashtags are like a form of SEO for Instagram. They help your content appear in other people's searches and explore feeds. This allows your account to have a farther reach than it would without the use of them. 
However, you should make sure you're using them appropriately. Think of hashtags like keywords and do some research on the ones that are trending, as well as crowded, on the platform.
Do a quick Google search if you're unfamiliar with how SEO and keywords work and check out this blog post to make sure you don't run into this issue. 
5. Post at Opportune Times
If you're signed up under a business account, you can go into your back office and look over some data that will help you navigate your audience better and build a successful Instagram quicker. One of those pieces of information is when the best times are to post during the day.
Use these opportunities to your advantage to publish posts when you know people are more than likely to be scrolling through their feeds. This is a great technique for being visible and increasing the chances of followers engaging with your content.
6. Be Sociable Around the Platform
This is actually more of an outbound method of growing a successful Instagram account. Instead of only responding to people who visit your profile, make sure you float around Instagram and show up under some other accounts as well. It's beneficial to head over to larger accounts but you should honestly spread the love to everyone.
Be helpful and don't come off as if you're spam. Comment real, useful tips, compliments and answers for other people. This technique can encourage people to want to know more about you and push them towards visiting your profile.
7. Collaborate With Others
Leveraging other people's audiences is a quick and simple way of growing an organic successful Instagram following. You want to make sure that you are collaborating with others that are at least in the same industry as you or something that overlaps and makes sense (otherwise people might not be interested).
Find other accounts that want to grow and give each other shoutouts or both of you should simply ask people to go follow the other person and give them a good reason (i.e. delicious daily recipes, weekly skincare videos, etc.). Build relationships with others that are trustworthy and hold up their end of the bargain.
8. Run Giveaways/Challenges
If you're selling products or services it might be a good idea to do a giveaway. Giveaways get people excited because they could potentially win something, which encourages them to follow the directions.
Make sure your CTAs help your account grow, such as asking them to tag their friends or reposting your photo with a special hashtag. 
9. Make Yourself Findable
Your bio is also a way that optimizes your account to be searchable. You could make your user name the exact keywords that someone looking for you would type in, such as "credithelptips". You should also have an accurate title set under your profile name if you have a business account (i.e. makeup artist, graphic designer, etc.
These little changes can help people find you easier.
Ready to Grow a Successful Instagram Account Organically?
Growing a successful Instagram account is all about being authentic and valuable to your audience. Making yourself easily findable and engaging on a daily basis is a great way to get more people to follow you.
The most important part is not to treat your followers like just numbers on a screen and remain consistent. For more tips and tricks on social media techniques, check out our blog.