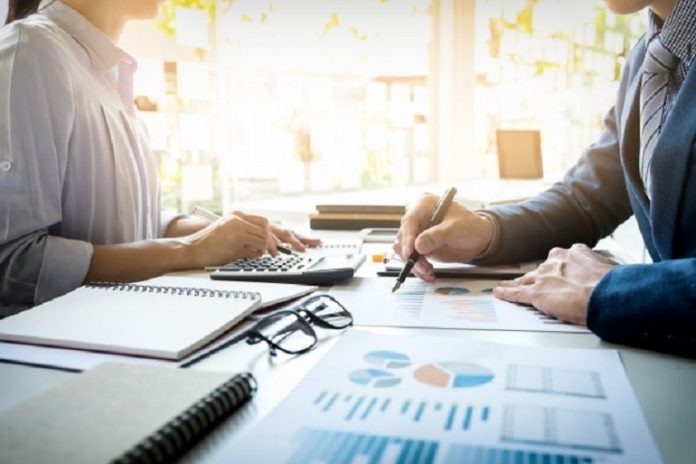 Generally, hotel accounting diverge from other business ones and across all over hotel industry – The guest satisfaction becomes an integral part!
It's an undeniable fact that, every aspect of Hotel Business is woven with elements that influence guest satisfaction. Be it from managing accommodations to tracking food & beverage expenses, and even housekeeping supplies.
Accountability Really Matters
As a main business function, accounting for hospitality industry has to be done adroitly and slip-ups in recording transactions, expenses & income may cost you fortune.
So, you got to accountable for every dollar to evade revenue loss and ensure positive guest experience.
Beyond just relying on the human competency in managing accounts, you need reliable hotel bookkeeping services to ensure positive experiences consistently and smooth running hotel.
The Blow May Come from 'Any Direction'
Accounting error may occur from any direction in various categories, for instance, in the process of income and expenses recording.
It can directly show impact on your day-to-day operations due to cash unavailability, eventually leading towards financial performance fall off.
As a hotelier, one has to stay on top of the accounts payables and receivables to maintain streamlined cash flow and smooth filing during taxation season.
In reality, be it big or small size hotel, the room for error is the same in managing accounts.
If you forget to record any transaction, then be ready to wash away in the snowball of overdue payments. Further, you'll face taxation blues and be the sole reason for business sustainability hindrance.
However, above and beyond there's a good news!
These situations can be perfectly avoided, but only with judicious planning.
In this write-up, we intend to list out 7 hotel bookkeeping mistakes that could raise.
Staying unplanned for Surprises
It's quite natural that, you may plunge in a situation of being unware of unforeseen disasters, which leads towards crisis situations.
A small crack in your business system may eventually make you lose the critical data.
To avoid this, there should be a dedicated hotel bookkeeper who is very well experienced to handle your books efficiently and provide backup whenever needed.
Omitting day-to-day Bookkeeping
Neglecting your everyday bookkeeping? Like recording transactions, reconciling statements? Is your inventory on track?
If you miss any of this, it may hit directly on your cash and finances, resulting an erroneous business health picture.
It can even affect your decision in making investments. So, watch out!
Missing an eye on Tax Deductions
You got to stay abreast on your tax deductions, if not you'll experience taxation blues.
Every transaction has to be documented precisely, so don't miss on it getting busy in only concentrating on guest satisfaction.
Trustworthy Hotel Bookkeeping Services & Back Office Solutions can actually change the way you do it.
You can stay worry-free of the complexity, involved in creating entries and mapping to the right chart of accounts.
Hence, it's always better to outsource handling your books!
Categorizing things Ineffectively
Basically, it's very crucial to categorize your books properly or else if hampers your profitability analysis and you may lose out on saving taxes.
Nevertheless, the categorizing mistakes may obviously happen when income & expense entries are made incorrect.
Keep you accounting figures up-to-the-mark, if not it surely cascades your hotel business into financial loss.
Inability of Adapting to the Needs
Being dependent on traditional Hotel Accounting Software won't be a good idea as it may cause a backlog in your accounting, when there's a sudden business growth or high sales flow.
An experienced Hotel Bookkeeper will be a wise investment here, as he will be a guard on your every move.
Staying Sync of Banking Activities
In the Hotel Business World, it's essential to stay in sync of your banking activities because small mismatch may cause big time troubles.
Keeping bank records side-by-side, do you think it works? Never!
Back Office Solutions for Hotels in the market are voluminous, but not everyone are reliable.
Rather, a dedicated hotel bookkeeper can keep your bank records in sync, letting you know reconciled updates.
Comparing Budgets & Forecasting
This is the most important part of your business running routine, which helps you in making informed business decisions.
If you can compare budgets and forecast the future revenue accurately, you can adjust the unnecessary expenses or whatsoever to arrest the leakages.
Bookkeeping experts can do it efficiently for you!
Final Thoughts
Like it's said, "A mistake can cost you millions, so stay cautious." Rather trying to rely on spreadsheets for accounting and face thunderstorms. Go for Hotel Bookkeeping Software or Services to avoid complex situations and save millions.
At Nimble Property, our experts have been helping small to big hotel business players across the industry, by carrying profound experience into bookkeeping.
Understanding the requirements precisely and implementing the best bookkeeping practice made the Nimble Property – Most Trusted Hotel Bookkeeping Solution in the US market.