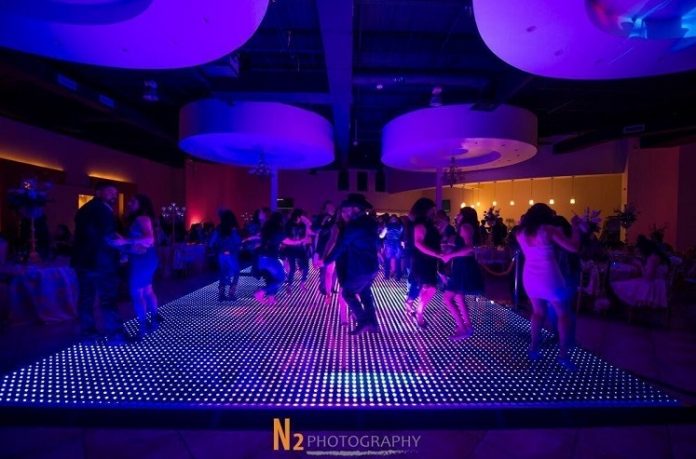 We all hope the party could be our ideal scenario: the guests are enthusiastic about every aspect of the party, and every prop works perfectly. When the DJ is playing music, all the guests are on the LED video floor, ready to dance to the last piece. However, some details may affect the guests more than you could imagine. This guide will help you prepare an explosive party by making full use of LED video floor. Whether you are making a party for yourself or someone else, it will be of good use to you.
1. Choose a suitable size for the number of guests
Unless your party won't go well without large spaces, a large video led floor zone tends to penalize the entry and those who are not shy. Considering the fact that they won't all dance at the same time, there will be a turn-over based on personal tastes.
With a smaller dance area, the LED video floor always seems to be full. A more engaging atmosphere will be created even between those who are dancing and those who, for some reason, don't feel like going on the LED video floor but simply watch and have fun.
Suggestion: if you do not have the opportunity to choose the room or the size of the area where the party is organized, try using chairs, tables or furniture components to reduce and define the space.
2. Use animation automatic brightness control
Sometimes a good DJ is not enough, especially if your guests are not used to going to nightclubs and if not everyone knows each other. At this time a simple shiny dance floor is not enough.
The animator image at the microphone (not in the tourist village style that would be too intrusive) helps to break the ice at the beginning, bridging the gap between the DJ and the audience that may feel ashamed to get on the LED video floor.
The brightness should be adjusted in time coordinating to the music or specific situation. Thus pre-setting is necessary. The precondition is that your dance floor can realize your expectations. SUNCOMING Video Interactive Dance Floor for example, can present trillions of colors and 16-bit grayscale for the true image. If you wanna make sure the party effect, you should select carefully what performance your dance floor can achieve.
3. Add more interactive factors in your party
An interactive LED video dance floor can mobilize the atmosphere very well! Even those too shy to dance would step on it and try moving to create the blooming pattern. It helps to involve more people and give even more energy to those who are having fun.
4. Set up the right lighting
A room or an area that is too bright could make even the most enterprising stop on the LED video floor. Prepare a slightly dim lighting, suited to the room climate you want to recreate. If the room or area for the evening party had no adjustments, you may use architectural lighting or, more simply, a few candles will suffice to create a vibrant atmosphere.
5. Set up the open bar in a strategic place
Many think that setting up an open bar away from the dance area – almost separating those who want to drink from those who want to dance – is the best thing. Nothing could be worse.
Especially at a wedding with a maximum of 100 people, guests and friends will flock to drink and leave the dance floor together. . Thus it would be better to place the open bar as close as possible to the LED video floor.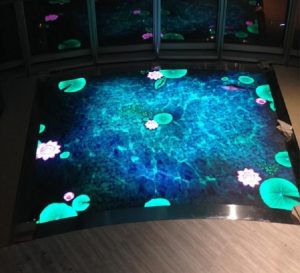 6. Stable quality
You would never want to meet the situation where a tile suddenly goes wrong or your LED video dance floor is powered off and everyone stands by and watches. To avoid this situation, go for a reliable supplier! Here is the trick- just go for the LED video dance floor which has been guaranteed the performance in most cases. SUNCOMING Video Dance Floor is able to handle liquid dump, high-heeled and even car rolling. With strong environmental adaptability, it will never upset your visitors!
A reliable dance floor is vital at almost any party. In addition to a professional DJ, it is also essential to rely on a well-designed LED video floor. A lot of tricks are needed to create a good atmosphere and make sure that everyone, even the less casual guests, feel at ease and can let go, which helps to make your party unique and unforgettable. Now that you know some of the tricks, you can make good use of LED video floor for better design.