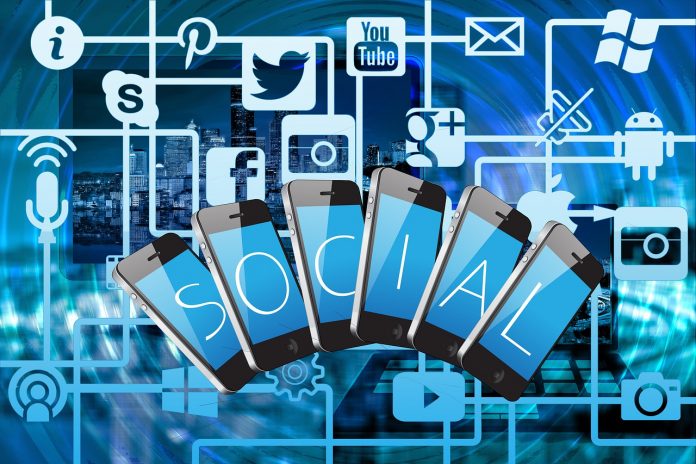 Social media is such an important part of today's society with the highest population of the world joining social media by the day. There are a couple of resourceful sites that business owners, small and big, are turning to, to realize better results, a great one being the Sharecount.com.
There are a variety of social media practices to be taken up by anyone, but when it comes to business, specific tactics should be employed. If you are looking to generate more leads through social media, here are 6 tips you can get started on:
Have a social media plan
This is a thumb of rule for any small business seeking to start off on social media. You must have a well laid out strategy that will guide your activities different from how you would a personal social media account.
For your plan, ensure you develop clear and elaborate social media goals and objectives configured to complement the goals of your business. Point out what your aim is, whether to grow your customer base, increase your visibility as a brand or beat competition, but make it clear.
Choose the most suitable social media platforms
Today, there are a franchise of social media platforms you could choose from, all of which have a significant audience-base.
However, joining all social media is not a wise move, not just because of their tedious nature, but also for the sake of your reputation. You do not want to come out like you have so much time on your hands to be busy on all social platforms.
Depending on what your brand is like, you can easily analyze the different platforms to pick an appropriate one. If your brand takes a more professional approach than a personal one, for example, a consultant, you can take advantage of LinkedIn over Instagram or Twitter. If your products are more visual in nature and targeted to females especially, you can opt for Pinterest instead of Twitter.
Study your audience
Your audience should be the central focus of your business and the main reason for wanting to be on social media. Before you can create targeted content or your audience, determine who your audience are.
Ensure you thoroughly analyze your audience to pick out details such as what type of content they love to consume, where they mostly hang out when online, which platforms they are most active on, as well as what times they are most likely to be actively online.
All these will give you a heads-up on how you can manage them and ultimately satisfy them. Be keen on their feedback and reviews on your posts as well as on competitors' timelines to weigh out which direction to take for your target group.
Consistently develop high-quality content
It may be true that quantity matters when posting on social media, but your focus should be channelled more on quality.
People need to get value from visiting your timeline and be intrigued to check out more from your brand, enough to visit your website. Invest in keyword research to capitalize on what people are interested in reading, but more to it, post relevant content that is current, evergreen and still relevant to your brand.
High-quality content sets you forward on building a credible reputation on social media where your audience begins to view you as a credible source of information over your competitors.
Embrace different types of content
Other than high-quality content, there is a need to create different types of content to accommodate for the versatile audience that you could easily lose to your competitors.
As much as you might want to emphasize on text-based content in order to fully communicate what your brand has to offer, often mix up your approach to allow for images, videos, gifs and other types of graphics.
As you do this, ensure you optimize the image choices picking out the right formats, that is JPEG, GIF or PNG, but more so, to complement your text-based content.
Use social media management tools
Truthfully, social media can be very overwhelming even for big businesses that have the needed expertise. There are many social media tools available online that you could take advantage of to achieve the best for your business, ranging from Buffer and SproutSocial to Google Analytics.
Such tools allow you to create, schedule and manage your content for all your social media platforms without much hustle. This renders you able to automatically share your posts when your audience is most likely to be online.
Additionally, with some of the prominent social media management tools, you can swiftly monitor and respond to all your social media conversations around your business, even engage in social listening which is the newest tactic businesses are using to satisfy their customers' needs by understanding what exactly they want.
Social media is not necessarily a mouthful if you consider implementing all these tips. If other businesses have done it and are doing great at it, you can also join social media and be great at it!