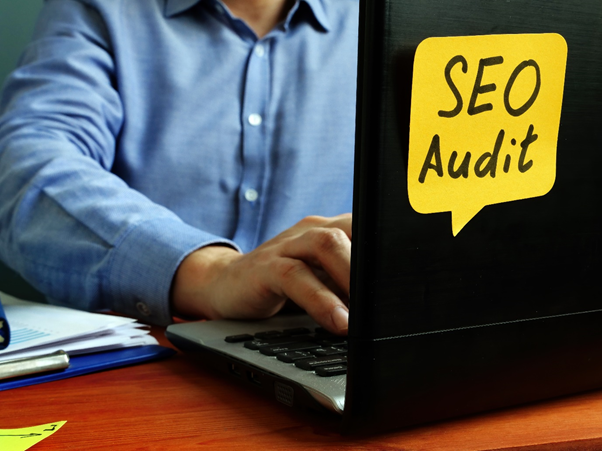 In case you don't know what an SEO audit is, this is a digital evaluation of a website, which would include the client's social media pages, and the assessment is to determine the strengths and weaknesses of the client's online presence. Here are some of the common reasons a business would require an SEO audit.
Technical Issues – If a website is experiencing technical issues, the best solution is to carry out an SEO audit, which would reveal the problem. A good example of this would be a website that loads slowly; Google can detect slow page loading and the reason for this is that Google puts the user experience ahead of anything else. Creating a solid site map is recommended, which usually prevents small, technical issues from arising, as Google makes good use of the site map. 
Looking To Increase Web Traffic – If you approach an SEO agency, they will offer you free SEO auditing services and that will tell them what they need to know about your online profile. In order to affect improvements, the agency needs to assess what you already have in the way of a digital profile and an SEO audit does just that. 
Identify & Analyse Competition – A complete SEO audit also includes essential information about the company's rivals, specifically their digital marketing strategies. The SEO technicians go to work and take a good look at your competitors to see who is doing what, which gives you the edge. 
Building Content Strategies – With a full SEO audit, you can use this data to create good content strategies, which is exactly what the SEO agency would do if you approach them. Optimise your meta and titles and description and spend time on link-building, which will pay dividends long term. 
Sudden Drop In Google Rankings – This can occur for a number of reasons; it could be down to a manual action from Google (a penalty) if they feel you are trying to manipulate the rankings. The other reasons include new web content, broken links and wrong focus on keywords.
Backlinks – If you have broken or bad backlinks, this would be revealed in an SEO audit and we all know how much importance Google places on backlinks. It can be frustrating trying to figure out what is wrong with your SEO, which is why you should leave it to the professionals. The SEO agency uses state of the art analytical software to identify weaknesses, which enables them to make the right adjustments.
If you would like a free SEO audit, all you have to do is contact a leading SEO agency and they would be happy to carry out the audit to determine the strength of your online presence. Even if you don't perceive any SEO issues, having an SEO audit will allow the SEO agency to measure your online profile and should you wish the agency to create a digital marketing plan, they would be happy to do so.