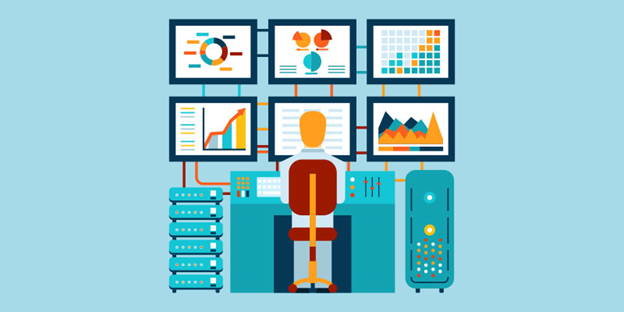 Social media monitoring has now turned into a major opportunity for organizations to make a difference in their marketing strategies. It is not all about being giddy because one of your posts has more likes than the other one. It is all about taking action and finding out where individuals like your posts and what you should do to make them your customers.
Social monitoring is all about understanding the social media post that is attracting significant interactions for optimization purposes. If customers show love for a marketing video, it is important to go ahead and convince them why they should buy the products being discussed in the marketing video. However, for this to work, you must use the best social media monitoring tools, some of which have been discussed below.
Sprout Social
This is a social monitoring tool that has a comprehensive dashboard that monitors social presence from top to bottom. Sprout is essential in knowing which social media posts are getting the most love and from which part of the world. Sprout Social is an important tool in social media monitoring because it brings analysis of all social platforms in a single interface, which prevents you from juggling from one social platform to the other.
Simply Measured
If you are looking for monitoring analytics that is on the next level, you need to incorporate Simply Measured in your monitoring activities. It is one of the few monitoring tools that provide serious sentiment analysis. As a marketer, you can easily monitor how followers perceive your brand with respect to the other brands in the industry. You also get an opportunity to know how many people you're reaching at any given time.
Reputology
It is the primary role of the marketing department to make sure that the reputation of any company is maintained and enhanced at any given time. Reputology helps in monitoring the reputation of a company. It can as well be used in collecting data that is essential in protecting the reputation of the organization. Reputation of the business is becoming more important than ever. This coincides with the fact that more than 85% of online buyers are using online reviews to make purchasing decisions.
Tweetdeck
If you have a heavy Twitter presence, you can monitor Twitter engagement, interactions, retweets, and likes through Tweetdeck. It offers a customized dashboard to monitor your Twitter presence. You don't have to keep on jumping from one tab to the other because all the information is confined to a single screen. You will get your mentions, comments, and notifications in a single screen. Any smaller company that is focused on huge Twitter presence can consider Tweetdeck for monitoring purposes.
Brand24
Brand24 is one of the best social media monitoring tools out there in the industry. It is not your usual monitoring tool because it does not only provide your social media presence in real-time but goes further to indicate what you can achieve through slight changes. This tool will tell you whether you have enough posts or not. Again, the primary role of the monitoring tool is to guide you to grow your social presence rather than stagnate.
Google Analytics
It might be one of the oldest social media monitoring tools but Google Analytics still offers the company sufficient information. It will capture all the necessary mentions and engagements in various platforms that may get unnoticed. Google Analytics is essential in helping you to refine your marketing strategy and attracting more traffic to your site.
As you can see, all the social monitoring tools discussed above have significant benefits to any business marketing its products and services. If you want any social media monitoring tool in your business, NetBase will help you to get the best monitoring tool in the industry. As the leader in social monitoring and analytics, NetBase will give you a head start in your business marketing.