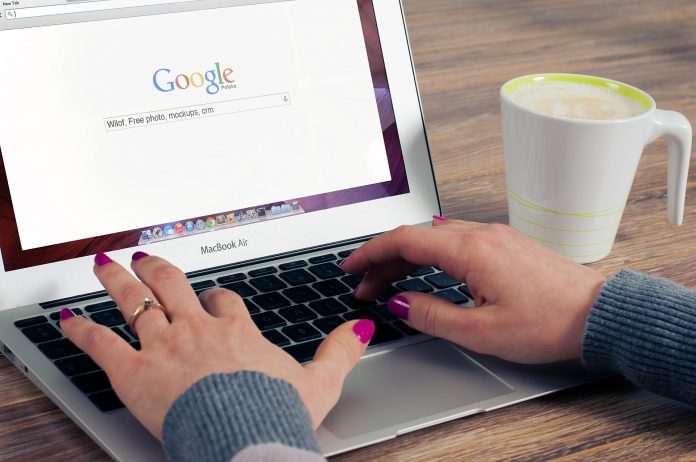 Let us first start off with the definition of Lead Generation. It is the process of identifying and engaging potential customers for a business's products and/or services. A lead is a person who is interested in purchasing something which your business provides. To pull those buyers in you must put your business out there and give them the chance and knowledge to buy from you. However, make sure the customer has an interest in what you are selling. If you push a product/ service on a customer who is not interested they will become less receptive to your good or service. There are 5 definitive ways to grow your business with lead generation. These methods will also make sure you do not end up pushing the customer farther away. Free content is one way to pull in leads, correctly utilizing emails is another, social media, blogging and product trails are all additionally great ways to make that lead a customer.
• Content, provides customers with free information. The key point in creating this information is to provide your customers with information that they want to click on. You need to find out who your demographic is. Are they of a younger age group or an older age group? What income level are they? What region do they originate from? What about your product interests them? From there it should be easier to create information that will draw in customers. If you are selling specialty hot tea for example, you would have to discover the type of demographic for the tea. Usually health conscious people drink hot tea. So providing your customer base information on the health benefits of tea would be a great way to draw in customers, inform them about your product and maybe even generate a sale. Information is a great way to introduce the potential buyer to your product and for them to analyze your creation freely before making a purchase. They can consider it research to confirm their future purchase and the information make them feel like their money is being used wisely.
• Email is another great way to generate leads for your business. It has a larger reach than social media. Most people have an email account; you need an email just to register for a social media account. Those who receive the email see your message, whereas with social media your post can be easily missed. It is a building block of marketing. However, it can be a little tricky. Because customers receive and already have a lot of email, so it is easy to become a nuisance in their inbox. Do not buy leads, like a lot of businesses do. They buy customer information from a third party and send those leads emails about their product. Buying leads ends up putting your email straight into junk mail or becomes just another unwanted email that he/she has to delete. You do not want to be a nuisance. Avoiding this is best done by allowing the customers to come to you. They can subscribe to your email or get their email when they buy your product/ service. These two paths are definitely more likely to receive a positive reaction from your buyers than using information from a 3rd party.
• Social Media is also a great way to actively engage and reach out to potential customers without coming on too strong. Facebook, Twitter, and Instagram, to name a few, are spaces where you can share your content easier and more frequently without becoming intrusive and consumers can easily access your business through whatever social media source you decide to use. The customers can look and be exposed to the content that you shared then move on to whatever else catches their fancy. They have access to your product/ service and are exposed to it making them more familiar with what is being sold and thus more receptive of future encounters with your good and or service. Also social media may be more effective based on your target demographic. Facebook is a better medium to reach out to middle age and young adults. If your target base is teens, Instagram is a more efficient media route. Linked in is 79% 35 year olds and up. Pinterest is another great social media site to have a presence on. It's all about discovery and especially great for crafting brands and food brands. Make sure to do research into your demographic to correctly use social media, just as with the other lead generation techniques. It is really a great way to make your business a part of your customers daily lives. 50% of people access social media daily. This helps immensely with brand recognition. Also, it is cost effective and helps you to appear in search engines more often.
• Blogging has a similar pull and categorization as context. It is different however because blogging is more structured and more about persuasion. You are not solely informing your customers; you are also drawing them in and framing their mind set to be more situated for your product and or service. However, that is not to say that blogging cannot be used to inform your audience. Blogging is also framed in a context which potential customers may not know they are being sold to. Making them more open to the ideas they are taking in. The product and or service that you are selling can be the focus of the blog. If you are selling hand mixers, the blog could be about recipes that are easier to make with the hand mixer. If you sell clothing, then it could be a blog about coordinating outfits with your brand. These are just a few examples. Also, there is the option of guest blogging to generate more leads. If you can link your blog to other blogs you will definitely get more views. This can be done by simply paying the other blogger or it can also be done by generating enough buzz about your blog.
• Product Trails are another way to get buyers. By giving out something free to potential buyers you are giving them a good impression of your product and or service. Because everyone likes free things. Also, it shows confidence in what you are selling. You feel so confident in your company/ bottom line you can give out a certain amount of your product free. In addition it introduces the customers to the product and once they try it out for the first time they are more likely to get it again, because they know it works, they are familiar with the product and or service. Making them familiar with your product and or service Is half the battle after all, because studies have shown that once someone tries something out, they are much more likely to try it again. The hardest part is getting them to try something new to begin with. One great example is shopping at Costco, how often are they giving out free samples. Oftentimes you become interested in the product only after sampling the free food that you may have never heard of otherwise. Also, some companies give a free sample as a bonus to what is already being purchased. This makes the customer feel appreciated and once again makes them more likely to buy the other product as well. An additional point to be made about product trails is that they are a great way to appeal to all age groups. Because most people want to try the free snack that Costco is giving out.
These 5 ways to grow your business will help you with lead generation. You will see the most success however, when you consider your demographic first before taking steps towards lead generation. It is important to market these 5 ways towards those who you want to sell to. Use titles and graphics that will catch their attention. How you set up a blog should be demographic based, your posts on social media should have the tone which is appealing to them as well. As long as you apply this rule to these methods your business should see a steady increase in the amount of purchases and the amount of buyers.
Lead Generation is a great way to help customers take that final step from interest to following through with a purchase. It is the difference between a customer who merely browses through clothing racks in the mall and does not buy anything and a customer who browses and then proceeds to the cashier with their items. So start with these 5 methods and you are well on your way to generating more profits and having more buyers, of course there will still be browsers. But browsing is only a step away from buying. Let's push them over the edge. When you are looking for a lead generation company to tech you how to grow your business with lead generation then look no further than Industry Army Marketing
About the Author, Colin Hamilton has been in the Lead Generation business for over 10 years. With the new Industry Army Marketing platforms lead generation will never be easier or more effective. Colin is excited to teach people how to generate high quality leads through digital marketing. Based in Vancouver BC Canada but IAM has clients from all over the world.Lets make a difference in your dreams and passions with lead generation!
201 – 3701 Hastings St, Burnaby, BC V5C 2H6 Canada