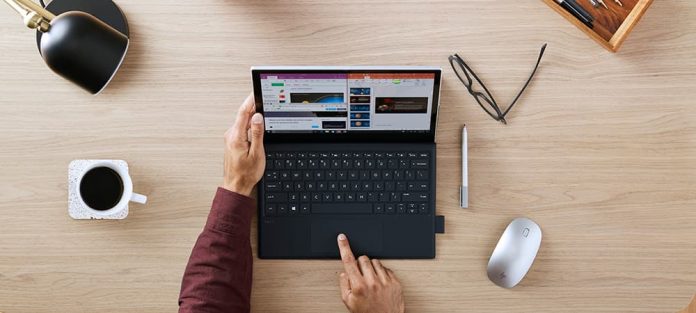 When it comes to managing a business, there are a lot of things to consider, and creating realistic budgets is one of them. How much money you can allocate to each department depends on various things, but mainly how much revenue your business makes and how essential that particular department is to the company's day-to-day operations. While all departments play an important part within a business, some are more crucial than others, and the IT department is one of them. Although you might be concerned about setting aside a big budget for marketing and product development, never underestimate how much your IT department helps your other teams every day. Below are a few reasons why you should consider giving your IT department a bigger budget.
1.   Security
You can put various things in place to keep your business secure, but cybersecurity is one of the most important measures that all businesses need to take in the modern age. Data protection is vital, and if your company was to lose customers' information or other confidential data, this could be catastrophic and ruin your business's reputation. Even when your IT department is working on a new development project, such as a new app for your business, keeping their work safe is critical. This is why having a big enough budget to spend on quality cybersecurity software for your general networks and development teams is necessary. For a good example of the kind of security measures you should be using for IT developers, look at Spectral's codebase security.
2.   Development
Your IT department, as mentioned above, can also be used to develop new apps and/or software that your business can share with customers or use to improve its daily operations. Without a big enough budget, these exciting new developments can't be done or, at the very least, not explored as much as they should be. Even if you hired an external app development company to do these things for you, having these in place can take your company to the next level, make customer engagement and relationship management easier, and keep your business relevant in the modern age. In a world where IT evolves quickly, you need to keep up with these developments if you're going to survive as a company.
3.   Productivity
Another reason to invest in your IT department is to improve the general productivity across their team and every department within the company. All of them will rely on your business computer networks for the majority (if not the entirety) of their daily tasks. Therefore, your IT department needs to keep all computers updated and secure to avoid network crashes and risk losing important files and data as a result. If you fail to provide your IT department with a budget that can enable them to hire the right staff, invest in the best software, etc., to keep everything running smoothly, you will see the knock-on effects in every department eventually.
4.   Training
Training your staff properly is a key to running a successful business, and your IT managers will need to be able to provide their teams with these opportunities just as much as anybody else. IT skills are very specific, too, so being able to access the right training programs to learn design, development, implementation, and IT networks' general management is something your team needs to keep up-to-date with. If you want to get the best from your IT department, you need to make sure that they have access to quality training and providing them with a decent budget to go towards this will play a part in that.
5.   Staff
Whether it's hiring more people to join your internal team or being able to outsource some of your company's IT needs, you'll need to make sure you're putting aside enough money to cover this. The latter might be more manageable for smaller companies, as outsourcing is usually more cost-effective. However, if your business is expanding, increasing the number of staff in the internal IT department is a must to keep on top of the growing business network.
Figuring out business budgets can be hard, as there is a lot to consider when crunching the numbers, and there will be certain areas that will require a higher cash flow than others. However, the next time you decide what the new budgets will be for each team in your company, remember how important your IT department is to keeping everything running smoothly and making sure you're investing in them.