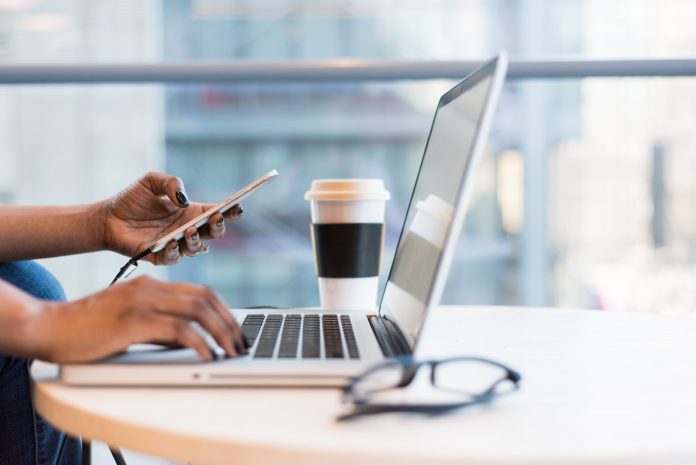 Outsourcing software development is a progressively common practice these days. When choosing to partner with third-party vendors with regard to delivering vital solutions, businesses across the globe relieve pressure on their in-house employees. Other frequently outsourced fields of work include customer management, social media marketing, and bookkeeping. In this post, we'll delve deeper into the topic of which perks turning to software development outsourcing teams can bring to your business. 
Before we begin, here's a brief outline of the key points:
outsourcing saves your time and money;

it reduces your business risks;

it gives you freedom and flexibility;

it allows you to work with the best professionals in their field.
1. Outsourcing Saves Your Money
This one sounds convincing enough, doesn't it? Partnering with external employees means you only pay for their services, without having to bother about sick pays, software, hardware, and the like. Actually, cost-effectiveness is the biggest driver for business owners to outsource software development. By reducing your costs, you get the chance to pour the freed funds into such company's areas as your in-house staff, office needs, tech improvements, etc. Do you know that the development of the WhatsApp iOS application was initially delegated to an independent pro who was later hired by the company full-time? Yes, that's true.
2. Access to Brilliant Talents Worldwide
When looking for an offshore software development provider, you gain access to a huge pool of talented teams with years of experience in the required fields. Therefore, finding the best company for your needs is more than possible. By turning to outsourcing software development companies like https://sibedge.com/en, your chances of taking your project to a whole new level (read as boosting your revenue) increase tenfold. 
3. Maximum Flexibility
Delegating your IT tasks to highly qualified pros doesn't only cut down on your development costs. It also helps you save time and effort. In the long run, you don't have to deal with either training new employees or handling the overall team management process. This speeds up your workflow and makes you focus on what's paramount i.e., bringing the money in. The aforementioned perks give you absolute freedom and flexibility in terms of every aspect of your future partnership with the best team you'll choose based on your unique criteria.
4. Impeccable Work Ethic
If you make the right choice of an outsourcing software development company, you stay with top-notch specialists who know how to handle time frames and have everything you need to kickstart your project and make it a success. Aside from the benefit of working with true professionals, you get the possibility to set clear deadlines and define the budget frame for all your projects. That way, you will prevent unforeseen expenses.
5. Reduced Business Risks
When outsourcing a software engineering project, you delegate both liabilities and risks. The latter is especially vital. As a matter of fact, outsourcing is among the unique tools to prevent the potential hazards related to product development. Furthermore, chances are that unlike most of your in-house workers, the external team of talented pros you'll ultimately stick with will easily cope with any unpredictable situations that might arise. 
Wrapping Up: Yes, Outsourcing Is a Great Choice!
All the afore-described perks demonstrate why so many businesses opt for outsourcing. Turning to an outsourcing IT team of skilled developers comes with a great potential to pay off. It will aid you in creating a truly worthy project and cementing your company's reputation as an innovator in your domain. So, feel free to make the most of outsourcing your software engineering needs!