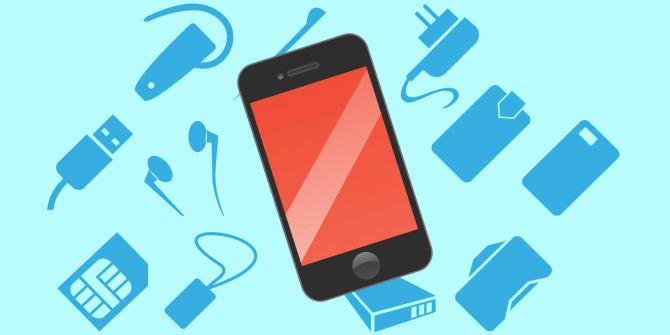 You just bought your new smartphone and need to add something stylish or fashionable alongside it? Or do you want to surprise your relative or friend with a classy phone accessory?
Today, it's rare to find anyone walking without their phones. Cell phones have become part of people's life such that most work is done using phones – from professional work to online dating.
In short, cell phones are essential to your daily operations and to get the best out of them, you need some accessories to support them.
Modern cell phones have been upgraded to suit every person's wish – starting from user-friendly operating systems to cool themes and features.
But what makes your cell phone fully operational are the accessories. Luckily, you'll get most of the phone accessories when you buy your mobile phone. However, if you need specific accessories, you'll have to splash the cash.
Below are the five must-have smartphone accessories to check out today:
1. Screen Protector
You have bought an iPhone, Samsung, or whichever smartphone brand. The next thing you should do before leaving the shop is to buy your new gadget a screen protector and have it fixed instantly.
There are usually three types of screen protectors – Matte, Tempered Glass and Clear. Some smartphones are already fitted with a clear screen protector when bought.
However, most people prefer Matte or Tempered Glass because they are more robust as compared to the clear screen protector. If that's the case, you'll have to get one for your smartphone.
2. Smartphone Case
You're on a mission to increase your smartphone's durability. So, after fitting your screen with a durable screen protector, you should protect your phone against dents and cracks. And you can only do that if you have a smartphone case.
Sure, there are tons of outlets from which you can easily buy your smartphone casing, and it's no offence to get confused. Save the time you'd have spent looking for the best phone accessories shops by getting your exquisite smartphone case at www.hitcase.com at an affordable price.
3. A Power Bank
It's no secret that power banks are the most sought-after phone accessory. Sure, you'd never want to go offline at any given point of time, which means that you'll need an accessory that'll recharge your smartphone when it's dead.
When you're not at home and mistakenly forgot your charger, then a power bank will save you a lot. And obviously, there are tons of power banks with different capacities. Therefore, you need to choose wisely.
Increased sales of Anker, Romos, or Veger power banks have proven that they are among the best, but it's your freedom to make a choice.
4. Bluetooth Folding Keyboard
As said earlier, smartphones have been upgraded to suit tons of human needs. For example, most people today use their smartphones as primary computers.
Sadly, your smartphone won't be a complete personal computer without a keyboard. That's why most people feel comfortable using an external keyboard and not the internal touch keyboard on your smartphone.
This has led to the increased demand for mini keyboards that's compatible with smartphones to enhance the typing experience one needs.
5. Smartphone Ring Holder/ Stand
Lastly, you need a ring holder or stand for your smartphone. Let's face it. Nearly everyone loves taking selfies. But what if you have a ring holder that will help you position your device correctly?
Additionally, if you are obsessed with movies, you need to get a stand that will enable you to stage your smartphone at your most preferred position.
Over to You
Hopefully, you were able to get your best smartphone accessory from the above list. The next thing is to take action, and that's through buying. If it's an accessory that needs fitting, make sure that it's fitted at the same place you bought the accessory.