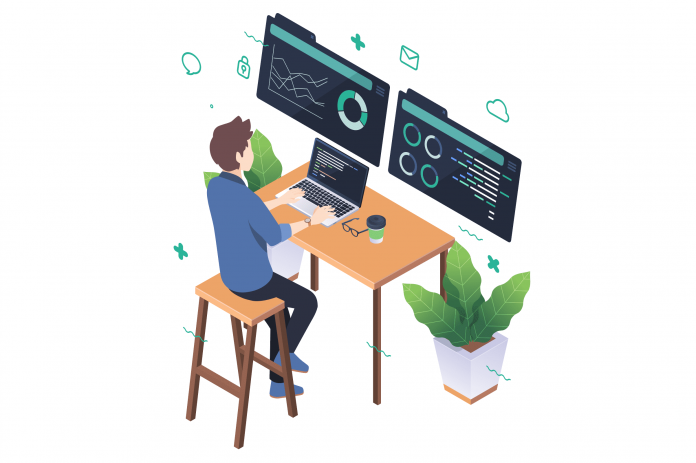 There are plenty of high-paying, in-demand career opportunities for software developers. Essentially, software programmers are the creative minds behind robust computer programs. Traditionally, their responsibilities involve designing, deploying, and maintaining new, custom software assets. However, there are several additional exciting career paths that extend far beyond these basic duties. Exploring these alternate job opportunities, you can refine your skillset, enter a comfortable working environment, and challenge yourself with a constant learning curve. To help you find your next calling, read on to learn about the top in-demand career opportunities for software developers.
Software Development Marketing Specialist
First off, many business-driven software developers have considered alternate career paths in marketing. In this position, you will be tasked with promoting new software products, conducting sales presentations, and acquiring new users. At the same time, you may be entrusted with gathering analytical data to aid project managers in making advertising decisions. Other important responsibilities include managing social profiles, software websites, and in some cases, even stakeholder relations. In fact, some advertising specialists are charged with using web technologies to boost your marketing success. Exploring careers in this field, you can expand your skillset and gain new perspectives. Simultaneously, these opportunities empower you to leverage your creativity and social skills in your everyday work. Certainly, becoming a software development marketing specialist is an excellent alternative career opportunity to explore in 2021.
Custom Software Product Manager
In addition, many software development professionals are looking into careers in product management. As a product manager, you will be responsible for defining the process roadmap, delivering prototypes, and running beta pilot programs. Simultaneously, you may be tasked with researching, purchasing, and integrating third-party programming tools, such as devops resources. Using devops tools by JFrog, you can foster speed, agility, and security. Of course, this often leads to better resource utilization, faster issue resolution, and more stable operating environments. Moreover, adopting these toolkits enables greater standards for visibility, automation, and visibility into software outcomes. Surely, becoming a custom software product manager is a high-paying job field to enter this year.
System Administrator
Next, you can always explore software careers in system administration. Sysadmins are largely responsible for the upkeep, configuration, and operations of software systems. However, these professionals will additionally specialize in the management of multi-user systems, such as servers. If you are interested in exploring jobs in this field, you will need to have experience with networks, database, as well as patch management and control. At the same time, you will need to be able to create formal scripts in C++, Python, and many other languages. If you meet these qualifications, you can expect to enter a in-demand industry with extremely high-income potential. Surely, consider a software related career as a sysadmin.
Technical Writer
Of course, you should additionally look into technical writing jobs to expand your software development career profile. As a writer, you will be entrusted with planning, organizing, and drafting formal technical documents. For example, you may be required to write technical design specifications, operational procedures, and test scripts. Additionally, you may be commissioned with working alongside IT staff to make instructions easier to understand. Working in this field, you can access professional career growth and high-income potential. Absolutely, there are plenty of exciting career opportunities to explore as a technical writer.
Data Scientist
Moreover, consider the benefits of becoming an enterprise data scientist. As a data science professional, you will be charged with building predictive models, identifying valuable data sources, and configuring machine learning algorithms. Using this information, you will discover trends, uncover patterns, and draw strategic conclusions. If you are interested in these careers, you will need to be knowledgeable in coding, SQL database programming, and data visualization. At the same time, you must be proficient in unstructured data, collaboration, and communication. Working in this field, you can access career safety, continuously expand your skills, and work with the best new technologies. With technology continuously changing, there are additional predictions for the future of data scientist careers. Indubitably, careers in data science are the perfect, in-demand path for software developers.
There are plenty of lucrative, exciting, and in-demand career opportunities for professionals in software development. If you are looking to enter a new job in 2021, there are plenty of exciting options to consider. Firstly, consider opportunities as a developer marketing specialist. In addition, you can look for job openings as a software product manager. Next, you can always consider positions as a sysadmin. Of course, you may want to consider becoming a professional technical writer. Moreover, consider the benefits of becoming a data scientist. Follow the points highlighted above to learn about the top in-demand career opportunities for software developers.