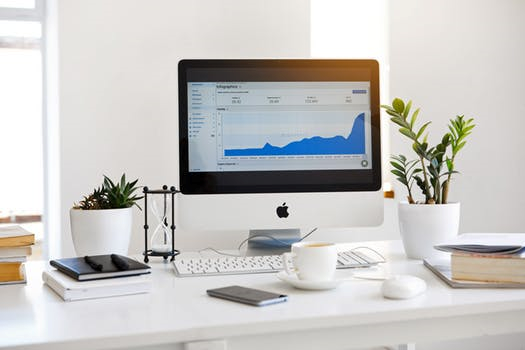 Indonesia proudly claims the 16th slot in as far as robust world economies go.
This economy and a population of over 268 million, Indonesia is indeed a marketers dream.
However, just like in any business environment, businesses have to put forth the best marketing strategies to get the attention of consumers.
Marketing does indeed drive business for companies in every industry. The following are five important marketing trends and how they are helping companies reach new heights.
1. Cause Marketing
This is the pro-social responsibility age.
This is primarily driven by increasing consumer's desires to align themselves with companies that demonstrate the values and concerns they espouse.
As a marketer, this means picking a great cause and backing a non-profit organization or communal effort towards the cause.
One of the easiest ways to do this is to pick a cause that seamlessly connects with your core business.
If you are in the food industry, for example, you can partner with soup kitchens to donate food items at agreed intervals.
You can also go about it differently by offering your employee's time in voluntary activities towards a cause.
2. Influencer Marketing
This is getting bigger and bigger in the social media age.
An influencer basically is someone with a strong online following. These individuals are "trendsetters" in their own right. They are an authority in a sense, and people tend to listen to what they say.
As a business, influencers allow you to borrow their platforms and speak to the masses via someone already known and trusted to them.
The key here is finding the right influencer for your business so that the endorsements come off as genuine.
For example, for a healthy juicing company, picking an athlete or health, wellness and fitness buff makes a great fit.
3. Metric–Based Marketing Trends: Account Based Marketing
Account-based marketing relies on customer metrics at the account level and allows you to provide services/products in line with a buyer's intent.
This marketing is effective in that it personalizes your activities to better create a strategy around what a client is looking for at that time.
Essentially, it's a tailor-made solution for a client's problem and purchasing process.
Follow this link to learn more about how this strategy can grow your sales.
4. Social Media Marketing
103.1 million people in Indonesia will be active social media users by 2023.
This just speaks to how useful social media will become as a marketing tool.
As a marketer, one way to win your audience is through storytelling and humanizing your brand.
Brand humanization creates emotional connections between your company and your prospective customers.
Once this is established, you not only get customers to buy but also, you earn their loyalty.
5. Incentivize Referrals
Word of mouth positively supports businesses the world over.
While you will still get some referrals without your input, it's best to be more active about the process in order to get a competitive advantage.
You can do this is by incentivizing referrals. Create an incentive formula where you reward a customer that sends you business.
If you deliver quality goods /services and excellent customer experiences, you have the opportunity to win and retain new business.
Successes Lie in Consistency
The success of these marketing trends lies in the consistency of their application. There are rarely ever white hat tricks that deliver overnight results.
To see significant improvements in your revenues, develop a marketing mix for your company and work on it consistently.
Keep reading our blog for more insights on what is happening in the business world.