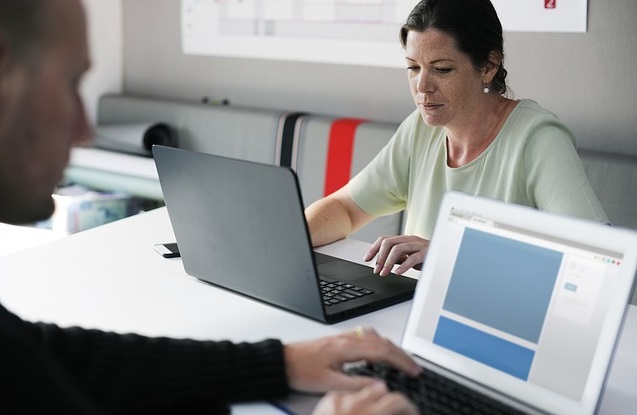 Technology is a key factor that can help any enterprise, in any industry stay relevant in today's fiercely competitive and tech-savvy business landscape. A software solution unlike software products, in general, can be crucial to the overall success of your organization. A holistic software solution is a collection of applications that act as a platform that underlies the company's day-to-day activities and interconnects key organizational functions. It is imperative that a software solution company or technology partner is selected following due diligence and meticulous deliberation. Enterprise-wide systems play an important role in an organization's functions which ultimately impacts the company's business strategy, goals and success.
Formulate a preliminary list of requirements by consulting in-house staff
It is vital that the requirements for your software solution are elicited from the staff of your enterprise, the very people who will be using the system. Garner input and build consensus from in-house staff or managers that represent different departments or segments of your company.  Identify the shortcomings with your current IT system (if any) or clearly list down a list of business problems that your software solution needs to resolve. Get key managers of your company to evaluate why the new software system is being implemented or upgraded and how the new solution can help your enterprise achieve strategic corporate objectives.
Ensure collaboration between technical staff and business managers
Collaboration between in-house technical staff is a key factor that ensures that the needs of each group within the enterprise, are met. Executive staff or the senior management have the enterprise's best interest at heart but may not possess the technical know-how or be aware of all the solutions that are available in the market. Business managers, on the other hand, do not generally have the knowledge to understand the technical aspects the new software solution would need to support.
Furthermore, while the in-house IT teams may possess technical knowledge of how the proposed system works and its implementation, they might be unaware of or not have the necessary information about the business processes that the new system must support. The best way to bridge this gap is to ensure that management, technical and operational staff understand each other's needs, challenges and collaborate toward a common goal.
Avoid opting for the lowest cost solution
Cost is and should be an important factor that drives an enterprise's decision in opting for a software solution but it should in no way be a primary consideration. When it comes to tailored enterprise software there isn't and shouldn't be a one-size-fits-all solution. Every enterprise is different and your software must be the best-fit solution for your enterprise. Select a technology partner that takes the time to evaluate your requirements rather than the cheapest option, however tempting that may be.
Understand that the primary objective of a software vendor is to sell to you
It is a foregone conclusion that software vendors have their own best interests at heart. You should understand that software vendors often provide general product information and highlight only their strengths in presentations or product intros. It is paramount that your enterprise knows and- understands what your company's specific functionality needs are, this way you can avoid being swayed by advertising. In order to separate facts from marketing hype, request software demos to determine if a proposed software solution offers the capabilities and functionality that address your business requirements.
Actionable tips
Follow the steps below when evaluating a software solution for your enterprise
Produce a comprehensive list of functionality and technical requirements
Understand how the solutions offered in the market support your requirements
Shortlist the best vendors
Request for and evaluate software demos for key functions
Look for process improvements
The final decision should be made by evaluating a combination of the factors above while taking cost into consideration
In conclusion, it is important that all stakeholders are involved in the selection, decision making and evaluation process. Make sure that your enterprise has a structured approach led by the right people when selecting a software selection consultants for your company.