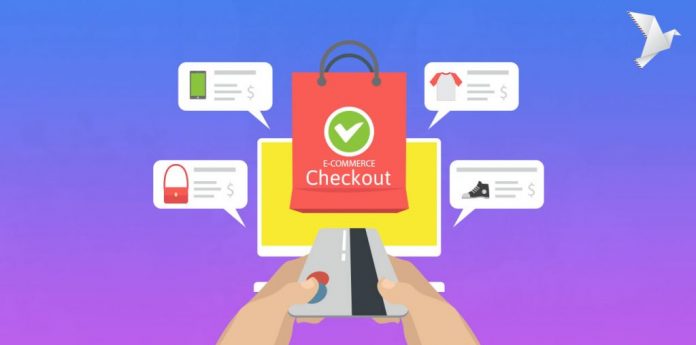 With the eCommerce industry growing at a rapid rate every year, it's never been more essential for online retailers to have the right technology supporting their strategy. If you are considering starting an eCommerce store, one of the first choices that you will have to make is which platform to use. But with so many different platforms now available all claiming to offer the best solutions for selling online, how can you tell which one is the right fit for your business?
Online sales are on the rise and only expected to grow even further. If you are considering starting a business that sells products or services, an eCommerce site is essential in order to get the best results. And, while you could work with a web developer to get your business off the ground, the cost of this can often set you back at the beginning. Instead, choosing a ready-developed eCommerce platform can save you both time and money. However, with tons of different options to choose from, it's important to do your research beforehand so that you can make an informed decision. Here are some key factors to consider when choosing an eCommerce platform.
Payment and Pricing
One of the first things that you should consider when searching for an eCommerce platform is your budget. Whether you're running an already established brick and mortar business and looking to move online or just getting started with a 100% online store, it's important that you know exactly how much you are going to be paying. Almost all platforms will have a monthly fee, which varies depending on whether you're going to be using a hosted or self-hosted platform. You should also consider any processing fees associated with the platform. Don't just go for the cheapest price; take a look at all your options and weigh up the pros and cons to get the best for your budget.
Plugins and Integrations
Another important factor that you will need to consider when looking at eCommerce platforms is the plugins and integrations that they offer. Most platforms will offer plenty of tools that you can use in order to run your business. Consider what you are going to need and use this as a determining factor when deciding on the integrations and plugins that will be the best option for you. Think of the tools that you already use or expect to need in the future for your business. Some popular options including accounting plugins, email marketing tools, customer loyalty plugins, and shipping apps.
SEO
eCommerce businesses need to work on SEO in order to have their store rank high in search results. You want your customers to easily find you when they are searching for products like the ones that you sell. There are several factors to consider when looking for an eCommerce platform which will help determine how SEO-friendly it is. You should look for the ability to use your own custom domain name, the ability for customers to leave reviews of the products that you sell on the website, and you should be able to add a blog to your website.
Mobile-Friendliness
These days, over half of searches are done from mobile devices and the number is only getting higher. Often, these searches lead to purchases made from a mobile device. As online shopping becomes more and more convenient, customers aren't waiting until they are in front of their laptop or PC to make a purchase; they prefer to be able to buy on their smartphone wherever they are. Because of this, it's important to look for platforms that prioritize making websites that are mobile-friendly and that provide responsive templates that look great on any device. Consider functionality as well as design on mobile; your website should not only look great but also perform well, especially when it comes to the checkout process.
Customer Service
When looking for an eCommerce platform for your business, it's important to make sure that you are going to have access to support whenever you need it. There may be certain situations that are going to be out of your control like server downtimes and software outages, that could potentially have a large impact on your company. While most reputable eCommerce platforms take all necessary steps to ensure that this does not occur, you can't be guaranteed that your servers aren't going to crash at the worst possible moment. Opt for a platform that offers round-the-clock support to help you get things up and running again quickly.
With so many eCommerce platforms to choose from, picking the right one for your business can be confusing. Keep these factors in mind when weighing up the pros and cons of the different options.