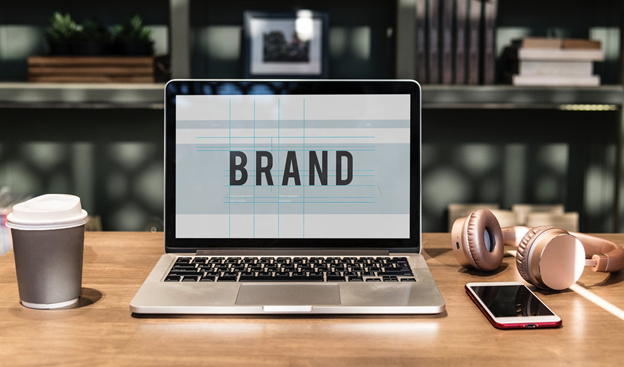 You may wonder why your conversion rates are on the decline. Well, one of the potential reasons could be that people are unaware of your existence – there's no point of running a business when no one is alive to its presence.
Branding and publicity are crucial for the success of every business. A business would only prosper when people are aware of its existence. Making people aware of your existence won't just help in generating leads for your website but it would also increase the chances of visitors turning into your potential customers.
People won't become aware of your brand overnight. You need to create strategies for brand awareness which also help increasing conversion rates. Below are five such strategies that can assist you in raising awareness about your brand.
Work on Search Engine Optimisation
Every business wants to be known among its existing as well as potential customers and search engine could be the optimal platform for creating brand awareness.
You need to analyse your data very carefully and allocate keywords which your customers are likely to search. You are in the phase of developing your brand because people don't really know about your brand. For instance – if someone searches for 'best LED TVs' and your brand is offering LED TVs, it is important for your website to appear on the search engine result page. It would be only possible when you'll achieve higher rankings on SEO. You can create brand awareness by using search engine in the following ways.
Content Optimization: You need to create content which delivers your brand message while catering to the needs of your customer.
Keywords: You need to use the valid keywords, so customers are able to reach out to you.
Link Building: It helps increasing traffic for your website.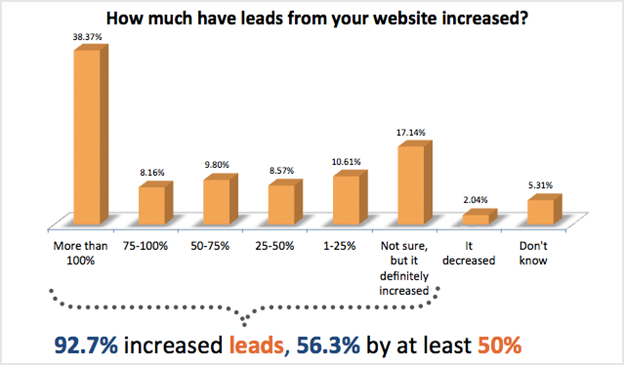 Businesses were asked from what percentage their leads increased after using SEO and for 38.37% business it increased close to 100%. Once, your website is visible on the search engine results page – it won't just make people aware of your existence but will also generate leads and boost conversion rates for your brand.
Establish Remarketing Campaigns
Remarking campaigns are being used by multiple and well-established brands – because they are a great way to increase brand awareness. You can use Google Ad words for your remarketing campaign by using the display network. This platform enables you to target people based on their demographics. It also allows you to use visual content for your campaign which helps in delivering your brand persona clearly.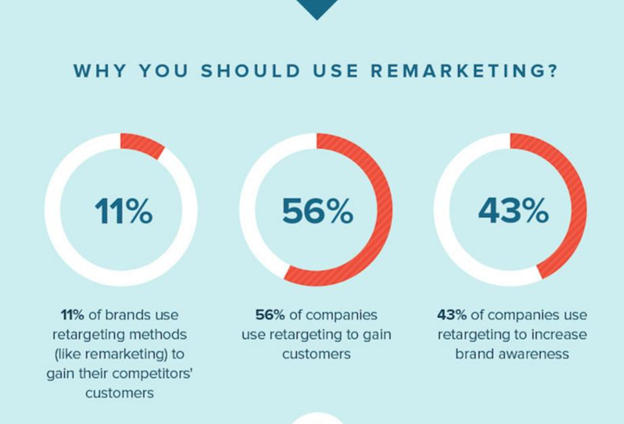 Around 43% of the companies find remarketing a great way to increase brand awareness and even more companies are using it to increase their conversion rates.
The audience feels a sense of connection when ads are displayed in front of them. They may not always open your ad, but your brand name is enough to create 'awareness'. You can display your ad for as long as it doesn't turn into a conversion, but make sure to be creative and try different things out because displaying same ad again and again can annoy your customers.
Influencer Marketing
These days everything is based on references and 'word-of-mouth' from someone who people trust. Influencers are basically opinion makers and they hold the power of influencing people through their word of mouth – because people are likely to trust and believe them.
Due to the increased popularity of influencers, marketers are seeking to invest in influencer marketing. You can look for influencers on various 'social media platforms', including Instagram – look for the ones who have a lot of followers, so you're able to reach maximum number of audiences.
You need to focus on building a long-term relationship with an influencer. You can send in your products – which they would review, a good review would reach out to thousands of people. If your brand is providing some sort of service – you can invite the influencer to enjoy the complementary services – in return for a feedback. You can also sponsor them to put a post on their feed – to promote your brand.
It will not only help you in creating brand awareness amongst people, but many people will be willing to try out your products – boosting conversion rates. Since, their 'opinion leader' likes the product or service.
People are likely to trust the brand based on 'what others have to say about it' – due to which 67% of brands believe influencer marketing did the job for them. It could be one of the best ways to make people aware about your brand existence.
Create Brand Partnerships
Brand partnerships help in making the brand stronger while creating awareness amongst an entirely new audience. It enables brands to explore new markets and segments of audiences. Creating brand partnership would help you reach your potential goals. You can also look for someone like Melinda Bak – Communication Strategist, to enhance your brand image.
Many successful brands have created partnerships to establish themselves in the market. The biggest example could be 'Apple and Mastercard', where MasterCard facilitated users to make Apple purchases through credit card. It not only created awareness for MasterCard credit company but also helped to increase conversion rates because people preferred getting themselves a credit card from MasterCard to smoothen their purchase journey.
Strengthen your game on Social Media
On average, an adult spends three hours online on daily basis. The power of social media is insane – which makes it a great platform for marketing your brand. Some of the very famous platforms are Twitter, Instagram and Facebook. Twitter lets you create brand awareness by interacting with audience and customers. You must have seen brands responding to tweets from customers. For example – a person tweets 'Best burgers in town' you can quickly respond to it with a witty reply – promoting your brand alongside. It creates brand awareness and increases chances for higher conversion rates.
Similarly, Instagram is another platform which is being used by billions of people every day. It allows businesses to create awareness by posting images and short videos. You can post pictures of your product offerings on this platform in a way which is appealing to the customers. People are likely to make purchase decisions better when they have seen the product.
The marketers also agree on the fact that social media can help in creating brand awareness which can generate potential sales for the businesses.
Social media is vast, your brand can gain recognition just because someone posted about it on a group which has twenty-thousand members. Hence, it is considered to be one of the most useful platforms to create brand awareness – essential for increasing conversions.
Many people are skeptical when it comes to brand awareness – the fact being it is crucial for the success and development of businesses. The above-discussed five brand awareness strategies can help you increase your conversion rates.