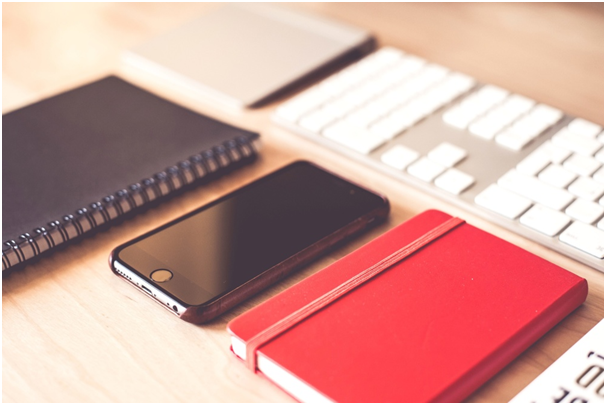 Mobility became the gamechanger for office work. Apperian Mobility Report survey says that 53% of executives boosted workplace productivity using corporate apps and providing digital freedom. Word processing is one of the crucial activities for, perhaps, all types of enterprises.
The early versions of the mobile text editors were cumbersome, poorly optimized, and they could hardly deal with half of the tasks that you do regularly. The situation has changed dramatically, and many employees have even transferred their workstations to iOS and Android. Let's take a look at the most powerful word processors and their advantages.
Microsoft Word
This name always comes into anyone's head when it comes to creating documents and for a good reason. Microsoft Word has been leading this market field for almost 37 years, and there are no signs of giving up. The latest mobile build of Microsoft Word app provides a comprehensive set of tools for creating and editing DOC files on smartphones and tablets.
The desktop version is popular with its templates, and they are all available here too. You can start projects, write precisely formatted letters or resumes, scripts, notes, or even books. Due to perfect optimization, you can do a word search and edit large files with images and tables.
If you work in a team, then OneDrive synchronization will help you a lot. First of all, it's an excellent option for quick access sharing. Secondly, it enables real-time online collaboration on the same documents. You can easily see the actions of every colleague, offer changes, distribute tasks, and complete them.
Google Docs
Google Docs is a fresh solution that managed to become the biggest competitor of Microsoft Word. This mobile app originated from an app for desktop web browsers and adopted the best features from it and got even better at some points.
Unlike its desktop predecessor, Google Docs for iOS and Android can work offline by default, along with all original benefits. You don't have to save documents because it's always done automatically. With real-time Google Drive backupping, you won't lose a word even if your device is suddenly stolen by aliens.
The Docs app works with a proprietary format but supports DOC, HTML, DOT, RTF, and ODT editing and export as well. Unfortunately, PDF is uneditable, but you can convert any document into it.
Zoho Writer
The solution by Zoho is popular amongst users of Zoho office bundles and bloggers. Similarly to Microsoft Word and Google Docs, it offers powerful collaboration features along with professional templates for correspondence, brochures, invitations, and more.
What makes it different is the integrated WordPress blog editor. Your team can write, edit, and publish blog posts instantly from any compatible device without a lack of features. If you work solo and you can't finalize texts with a tired eye, call Zia! This proprietary voice assistant can quickly analyze your writings for spelling, grammar, and punctuation.
WPS Office Writer
Sometimes ease of use is much more important than having access to hundreds of narrow professional features. WPS Office can't brag about being as versatile as its brothers above, but it has the easiest learning curve.
It has a tabbed interface across all platforms, includes automatic spell check, and supports all formats that you may need for office work, blogging, and web development. It's also a security-first app that lets you encrypt files with custom passcodes and store them in free cloud storage.
Polaris Office
Polaris Office is a usual app for Samsung users. This lightweight app often comes as a default reader and editor for all office file formats. It provides one of the quickest previewing features amongst others and uploads massive PDFs and spreadsheets in mere seconds.
This word processing bundle doesn't have any functional differences with WPS Writer, but you may enjoy its Microsoft-inspired interface more. It's a perfect free Word alternative if you don't need tools for team collaboration.
Conclusion
With such a variety of options, you can easily choose the one that fits your requirements and doesn't charge too much money. Still, Microsoft Office and Google Docs remain unshakable market leaders, so there's sense to try them first.