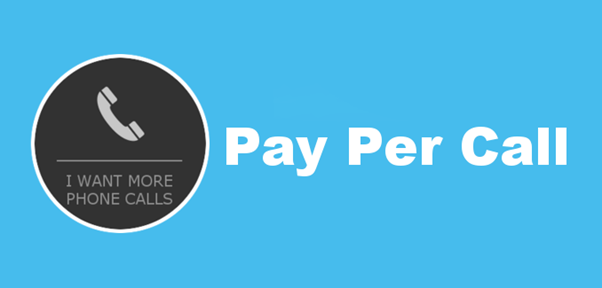 Pay per call marketing is a proven and efficient way of marketing in the digital advertising industry. Have you recently got the news that one of the leading ad CPA marketplace Peerfly is shutting down due to the business model they had?
Yes, advertising network is changing rapidly and more efficient, less spammy and more beneficial ways will always work. And that is the reason, pay per call advertising medium is working amazingly.
Although it is not necessary that pay per call advertising will work with every business model. It may work with some campaign or some niche while may not work with others.
Here in this article, we will share the top 5 niches which is working amazingly with the pay per call advertising.
How pay per call marketing work?
This is little different from how other traditional advertising works. In display network, if someone clicks on your ad then you need to pay. And the website where it has been clicked will get paid. No matter whether that was a valid or invalid click (although networks are not having some mechanism to check the spam click).
But with pay per call advertising, the business displays a phone number on their ad. Now when a user will call on that number then only the lead will be considered as valid. Also, there are multiple other filters are applied to avoid the spam calls and leads. Like some minimum duration, some keywords and more.
As the spam filtration is high and so for a publisher it may be little less conversion. Due to this the pay per lead is quite high for this kind of advertisement.
Let's start now and looking for the best niches which works with the pay per call marketing. There are many pay per call resources available on the internet and for business looking to start with this must check for it.
#1 Financial Services
This also includes the banking, credit card, loan, default and more financial services. Here usually the ticket size is more and so the organizations earn more with just a single conversion and so the organization pay happily to publishers. There are many ways you can use pay per call in financial services.
#2 Healthcare Services and Doctors
Health care is another segment where pay per call advertising works amazingly. This includes all kind of disease and also their treatment. As health care cost has always been high and so paying to leads are also not that difficult. They can easily pay to publishers even if the conversion ratio is less.
#3 Legal Services and Lawyers
Law niche is another high profit niche which handles all kinds of cases and custody. You must be knowing how profitable this niche is and so is among the most preferred niche for pay per call advertising. So, if you are having websites in such niches then you should definitely take help of such opportunities.
#4 Real Estate and Realtors
A house costs in millions and so is also a preferred and targeted customer for pay per call advertising. Real estate companies use the pay per call advertising in most preferred way and they in cash the maximum benefits from it.
Conclusion
These were the top 4 niches which works amazingly with pay per call advertising. If you are running business in these niches or run website in these niches then you should must look for the pay per call advertising.