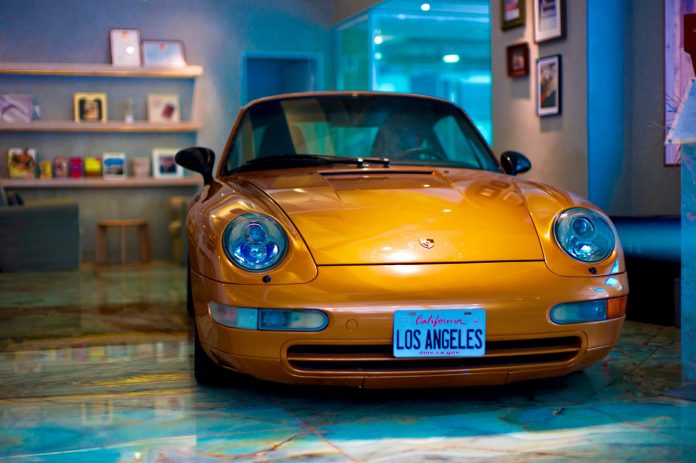 A vehicle wrap will make your car more appealing, and it is also a means of advertisement.  You may review vehicle wraps charlotte services providers to get ideas on the latest designs, and what is appropriate for your car. If you are getting a vehicle wrap, there are a few things you should know. It is also good to review the various designs to get the best idea. You may also consult experts in car wrap services.
Here are the 4 Things to know about getting a vehicle wrap:
Material and design
Selecting the material and design are the first step you should take if you are considering a car wrap. There are low-quality and high-quality vinyl materials for car wraps. When choosing a design, you should first identify the material.  If you use a high-quality vinyl, the car wrap will last for long. You should also use a high-quality over laminate for a classy finish. Your designer can give you some ideas on the best designs and what you should include in the wrap. But you should also identify designs through simple research and consultation. 
Preparation
Before they install the wrap, they should prepare first. You should inquire about the cost, requirements, and also decide on where to seek for the services. It is important to ensure that the car is clean, and in case of any cracks or scratches should call the mechanic for repairs. If you try to install vinyl on a dirty car surface, it will not work. That is why you should prepare your car first. You should get a professional to install the car wrap because they know and follow the procedure. 
Car wrapping facility
You should identify a reliable and efficient service provider in car wrap services. They should have staff who have experience in installing vinyl. Having an indoor facility to install the wrap is an advantage too. Installing it in an open space may attract dust and debris. This will affect the final product. With a good wrap facility, you are sure that the temperature will be optimal hence the vinyl will fit properly. Under high temperatures, the vinyl may stretch a bit and in the long run, it will not fit properly in case it shrinks and vice versa. But an expert in vinyl installation knows the right temperature at which they should install the wrap. You should also opt for a service provider who offers excellent customer service because you may need their services in the future. 
Benefits
Why do people opt for car wraps? If you do not know the benefits of car wraps, you may overlook their importance. For businesses, a car wrap is an effective mode of advertisement. This is especially so for business owners with a fleet of cars. This will reduce business operation costs because you do not incur monthly charges as compared to billboards, or ads through the media. Car wraps also protect the outer surface of the car from dents and scratches. 
If you identify a good car wrap facility, it will be possible to get high-quality car wraps at affordable rates. You also get professional advice that ensures you get the right wrap for your vehicle.