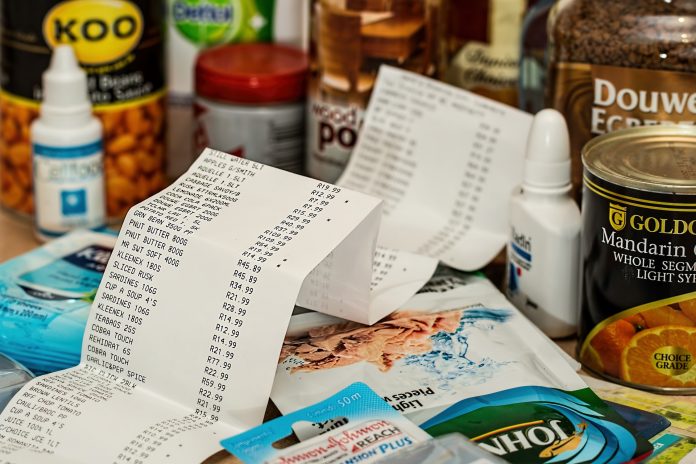 You love shopping using your smartphone. You can shop from anywhere, anytime while grabbing the best price with every transaction. There is no doubt about the same. Comfort and convenience need not be expensive all the time. On the contrary, with online competition growing stiff every day, businesses will give you cash backs on the purchases you make via shopping apps. This way, you save more money with every purchase and do not need to buy much on credit.
There are many shopping apps to help you save loads of money. However, in this article, we will walk you through the top picks. These apps will help you find your favorite product and at a time when the best deals are available for you. Then, why not give some of these apps a try?
According to an article published on https://www.huffingtonpost.in, be it coupon codes or cash back opportunities, there is no dearth of money-saving possibilities on shopping apps. You can shop using your PC, laptops, while some of them are meant to be used on your smartphone from the comfort of your home. You will find some apps that offer huge discounts, thus making purchases super easy for the mobile audience. Therefore, let us delve deeper into this article to learn more about the top three shopping apps to help you save more bucks.
Dosh
This app is a popular cash back app when you shop. You get the rewards for shopping online as well as when visiting the brick-and-mortar store in person. All you need to do is link your debit or credit card to the app and start receiving cash backs repeatedly whenever you shop. You will receive cash rewards from your preferred stores. The app comes with multiple benefits for shopping freaks.
The app will ask you to link your card securely to start enjoying the benefits. Whether it is daily shopping of essential items or any other luxury product, you are sure to get cash backs. You will earn cash backs just for sauntering into the store as well as when you swipe your card while making payment.
You can compare cash back offers from different apps and make an informed decision. You will love to use Dosh because the rewards are lucrative. When it comes to this mobile app, it has more cash back opportunities than you can imagine. You link your card for one time and the app will take care of the rest.
The app will not impose on you to buy products. Purchase if you want to use your favorite product. You can buy only those items that you need and not specific products that are on sale. Once you shop, you will have nice cash back in your Dosh account. Even if you had purchased things on credit in the past from lenders with good debt settlement reviews, now you can use the cash backs to shop more in the future. It means less use of your credit card.
Ebates
It is a shopping app offering cash backs for buying stuff at popular stores as well as a few local ones. You will love Ebates because it is one of the best apps that make mobile shopping flawless and money-spinning. You can shop using the app as well as on your PC or laptop. The app is user-friendly with an appealing look and feel. All you need to do is open Ebates and look for your favorite store in the search bar. Click on one of the referral links to visit a store and start shopping. Easy!
When you use the app's link to the store's website, you are providing referral credit for your shopping. Ebates, in return, would reward you with a portion of your purchase through cash back. It is simple to use, offers shopping benefits, and super convenient.
When you become committed to shop and receive cash backs with each purchase, the app comes with a Google Chrome extension that jogs your memory to use the mobile app when buying stuff from one of the partner sites. Cool!
Once you install and turn on the extension, start to shop as usual or daily activity. The extension will tell you to apply Ebates for each of your online purchase offering cash back. You will get the cash backs on a quarterly basis. They will send you the payment through a paper check or PayPal deposit. You may also receive a transfer for a charitable reason as well, to a member of your family, or a friend.
Ibotta
This app gives you cash back for buying stuff at your preferred stores that you visit frequently without linking your debit or credit card. It is a grocery-shopping app. All you need to do is analyze the available offers before you shop and add the items to your cart to get the cash backs.
You need to plan to derive the maximum benefits out of Ibotta. You will not get the rewards just for shopping as you usually have done. On the contrary, Ibotta comes up with new offers that you can use to your benefit in the future. After you log in, simply add the offers to your list and purchase the items at a participating store. Once you are through with this process, upload your receipt on the app and you will receive your part refund credit in your app within a day.
Earn cash rewards for linking a store's loyalty card to your app account. You can also get rewards through shopping using the Ibotta app. The app works to your benefit to make your shopping experience seamless. However, you need to shop with a purpose and upload the receipt to reap the maximum benefits out of this shopping app.
The popular stores that partner with Ibotta are Walmart, Walgreens, Whole Foods Market, and the like. You will get cash rewards for a range of deals but grocery items are the most popular in this shopping app.
Conclusion
Now that you have learned about these apps to save huge, take the plunge. Shop as much as you like and keep earning cash rewards.