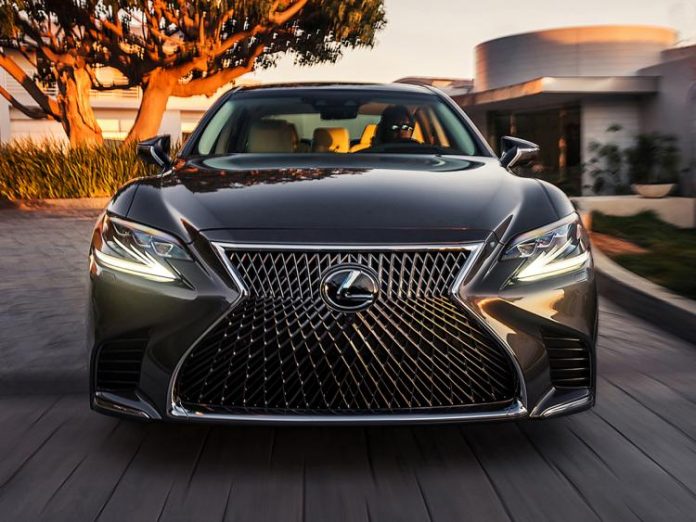 Amidst its efforts to modify its image as a company that produces high quality but boring vehicles, Lexus seems to need more efforts and times. In fact, the automotive company has succeeded in producing great vehicles like the gorgeous LC and sporty RC. That is why many automotive enthusiasts are optimistic about the 2018 Lexus LS sedan. The car is expected to come with impressive design and cutting-edge engineering technology.
Advantages Offered by the 2018 Lexus LS 500 Sedan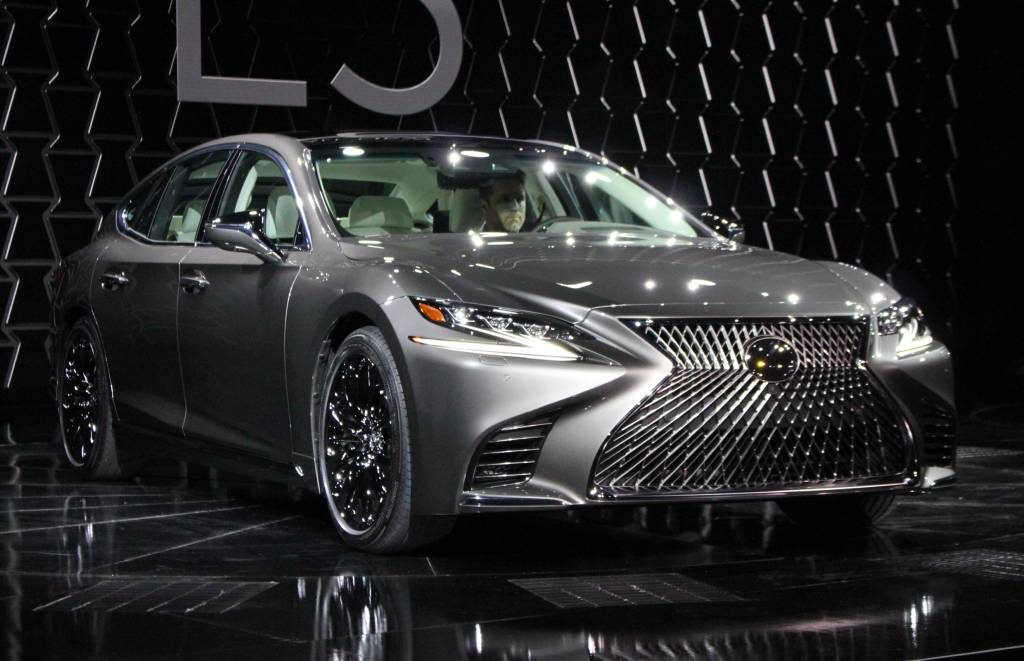 Will 2018 Lexus LS be the brand-new flagship from Lexus? The answer depends on the success of the engineering team in designing the car with the support from the latest automotive technology.
Luxury and Spacious Interior
The new luxury platform used by Lexus emphasizes stylish and spacious interior. The vehicle's body is 1.3 longer and 3 inches longer between wheels, compared to its predecessor. This translates into more interior space, which is combined with better weight distribution, which promises better driving stability, lower center of gravity that does not impact headroom, and more rigid structure.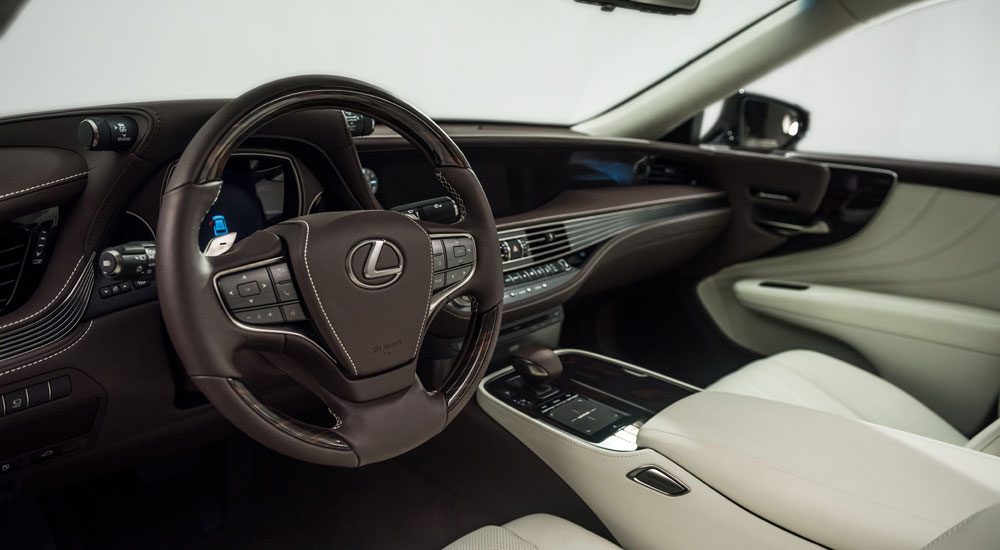 The new body comes with Lexus' spindle grille and aluminum panel for fenders, hood, trunk, and doors. Meanwhile, the passenger cell is dominated by high-quality steel. More spacious interior also comes from a lower roof angle. This also adds to its sleek and sumptuous look.
At the rear aspect, the legroom is 3.4 inches more spacious than the previous year's edition. Furthermore, wide shoulder room delivers a premium feel of First Class air travel. The interior space is almost entirely covered by supple and high-quality leather. There are options of multiple laser-cut wood finishes and quilted seat leather which accentuates the luxury feel inside.
Meticulously Designed Exterior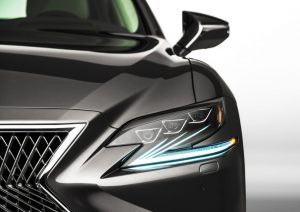 Lexus' LS vehicles are known for their first-class design, even though some consider exterior look as the last thing to consider. The 2018 Lexus LS comes with well-finished and meticulously designed exterior. It seems that this is the first time for Lexus to succeed in using the spindle grille. Indeed, mixture of two or three design looks a little bit confusing for some design critics.
Some others see it as a purposeful mess to obtain the desired design. Therefore, many people predict that the car will sell well and the owners will feel satisfied with the design. The floating layered accents look stunning, along with the subtle woven structures along the cabin. Organic shapes are assembled with care. The design seems to be inspired from the Japanese concept of hospitality with modern flair.
Of course, the aesthetic exterior is well mixed with the appealing interior. If there are few complaints about the cabin, it will be related to the rather noisier cabin. Some reviews say that it is a little bit noisier than Genesis G90 is.
Enhanced Power and Responsiveness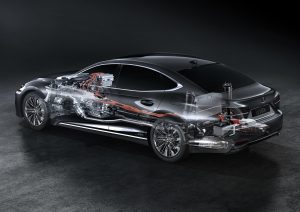 Some preliminary reviewers were surprised of the driving aspects offered by this Lexus luxury sedan. The car is highly responsive, thanks to the power supplied by the new 3.5-liter V6 engine. Enhanced power also comes from the two electric motors/generators supplied by a lithium-ion battery. The horsepower of 354 may not sound great for sporty car enthusiasts.
However, the torque produced by the twin electric motors is immediately piped to the Synergy Drive System, which is typically of this Lexus' vehicle. The motors, called Motor Generator 1 and 2, are both water cooled. There are permanent-magnet units, which are responsible for producing generative braking.
Yes, the 2018 Lexus LS says good by to the V-8 engines, which were used in the previous-generation LS. Now, the standard engine used in Lexus LS sedan is V-6 machine with V35A-FTS direct-injected and turbo-charged DOHC 24-Valve. The machine produce relatively long 100.0-mm stroke.
More Impressive Hybrid Time
Lexus LS 500 relies upon 10-speed automatic transmission with manual shifting mode. Driver may also opt for continuously variable automatic with 4 options of fixed ratios, as well as manual shifting mode. Drivers said that the hybrid's acceleration is straight line and impressive. It will be among the first vehicles to offer new suspension technology, namely, use of double ball joints mounted on the upper and lower control arms.
This technology enhances suspension geometry, increases stability, and improves steering precision. Drivers can have enjoyable driving even at the twisty roads that snake through the hilly terrains. Some reviewers claimed that the hybrid's powertrain is similar to that of coupe version (LC500h)
Overall, 2018 Lexus LS Sedan is a great option. You will find many improvements here. Huge design updates will be seen inside and outside. It is also supported by collision-prevention technology to increase safety profiles. The price will start from around $75.000. Do you think it is worth it?