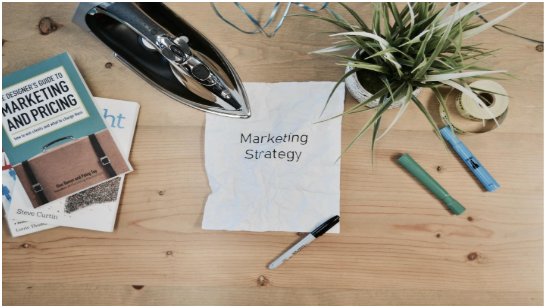 Businesses face several challenges that result in low returns when not handled properly. One of these challenges is getting people to choose their products over those of the competition. This creates the need to make use of better marketing strategies.
Inbound marketing strategy is used by companies to draw customers to themselves. This is as opposed to the conventional method of reaching out to customers. Inbound marketing strategy focuses on providing content that people relate to. This is done using many forms of pull marketing which generate better leads.
Here are 13 tips for an effective inbound marketing strategy.
Consistency is key
As a business that wishes to build a brand and expand, consistency is important. You have to focus on a specific message and stick to a schedule. Create marketing content on your brand message regularly and distribute it through various online channels. The consistent message makes the audience associate the message with your brand only.
Leverage Social Media
Social media gives businesses platforms to find new customers and generate traffic. The various platforms not only have enormous influence but also, better marketing features. Post engaging content, interact with customers and answer their questions.
Make proper use of SEO
For better website performance, make search engine optimisation a part of your marketing strategy. Besides the heavy online traffic pulled by search engines, people form opinions using search results. Be conscious of what your customers need, and tailor your content accordingly. Utilise proper SEO tactics. You can also make use of SEO tools like Synapse for better results.
Personalise your content
Customers are more likely to interact with you if you address them directly. Instead of using words like 'they', "he', or 'she', make more use of 'You' in your content. Use instances that the average person will understand. Create a buyer persona and address the needs and feelings of that persona. Address followers or subscribers by their first names when replying to messages, comments and emails. Show interest in personal stories too.
Using Pay per Click and Online Ads
This is one of the easiest ways of generating leads and increasing conversion rate.  Placing ads on search engines and other websites attracts customers to your website for a specific length of time. Using ads optimised for search engines generates better leads. Google Adwords offers other features including analytics that help you monitor ad performance. Make use of geo-targeting to ensure that your ads only appear to potential clients in your locality.
Write and offer an e-book
An e-book helps you reach out to a larger market and draws customers to you. The e-book should cover information that is valuable to the user. Choose an interesting sector within your niche and explore it in the e-book. Show the reasons that your services are better and add contact details. A better lead capture page increases your conversion rate too. To reach a wider audience, you may consider putting up the e-book on a platform like Amazon.
Focus on problem resolution
Your focus should be on solving your customers' problems. The average reader is drawn to your product if it has a solution to his problems. Before you release your product, identify the problems it solves and build a marketing message on it. Weave this message into your marketing content and adverts. Your contact details should be visible within the content. This helps readers reach out to you easily.
Run cross-promotions with non-competing businesses
Running a cross-promotion with a non-competing brand is very rewarding. Teaming up with a brand that sells to the same audience as you helps boost your traffic. You both gather followers independently but also reach out to each other's audience. For instance, as a dog walker, you can run cross-promotions with a pet groomer. Adding discounts, free gifts, or certificates also guarantees a better response.
Offer free online courses
This strategy works well for people who offer services. Business service providers like photographers and accountants may use this to build interest around their services. The course helps you create awareness and draw traffic to your site. You also place yourself as an authority in your field. The free course should cover a fraction of what your service covers. The idea is to build traffic and attract clients.
Create a standard email-collection strategy
Build your email subscription list by collecting emails from your readers.  This is necessary as email marketing is just as influential as social media marketing. Create a working plan and utilize it to generate more subscriptions. There are various methods for collecting emails. These include using pop-ups, offering useful information, and giving away free e-books amongst others.
Take up side projects that generate leads
You can take up side projects on a site that isn't yours. The idea is to offer solutions to visitors needs and attract them to your site. This can generate lots of inbound leads for you. Most online businesses utilize side projects as a fall-back option for lead generation. Find a website owner that will appreciate the project. Ensure the project addresses the pain points of users. Include your website link or contact in a non-intrusive way.
Keep an eye on your competitors
Always stay one step ahead of your competitors. You do this by observing their marketing content, strategy, and activities. Research their websites occasionally to know what is missing in yours. If there's content on a particular topic in three websites, produce better content on that. If your marketing strategy is flexible and similar to theirs, focus on doing better.
Leverage your team too
Through your staff, you can get across to a wider audience. You could give out coupons or discounts to encourage them to discuss your business outside the office. You can design cards for them to give out. Getting them to share your adverts on their social media platforms or email is an option too. Their influence should generate more leads for you.
Conclusion
Generating better leads using inbound marketing strategy works when you think out of the box. Come up with creative ways to sell your brand and product. Make use of these expert tips to increase your chances of success. With the right strategy, you will draw more clients to your business.