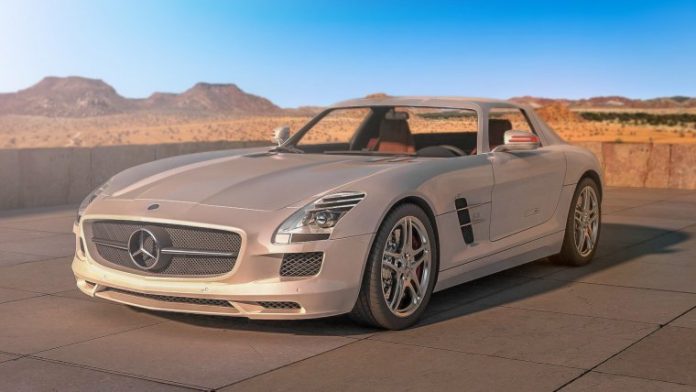 Knowledge is the kind of thing that never goes in vain. If you learn something, it will surely come to your or someone else's work. What if you own a car dealership business? Then today's article may prove to be useful for you. Because we are going to show you how to car image editing for Clipping Path.
Nowadays, people really don't have too much time. At every work, everyone thinks if there is any way to save a few minutes. Thus, if someone wants to buy a car, he or she will do some homework on which showroom should be visited. And what will be their way of deciding it? Of course, by visiting your business page or website.
Why car image editing for Clipping Path?
The potential customers of your business will take the car images you upload as a scale of your car's quality. So, it is mandatory that your car image represents the actual quality of the cars and creates a good impression over your customers.
However, you may not always arrange or afford a car photo editing service. So, it is better to know how to do it yourself. For that, you have to ensure two things go the smoothest, one is photography, and the other is editing.
Car Photography
The key aspect of car advertising is car photography. Car manufacturers or dealers rely on sharing quality images with customers to make a campaign successful. This can be easily achieved through an 'Automotive Photographer,' also known as 'Professional Car Photographer.' But, if you have just started up your business, you may not afford to hire one of them as they will dig a hole in your pocket. Yes! They charge really high.
In that case, you can do the task yourself. Though it's not everyone's piece of cake, you can expect better work if you follow the instructions and requirements carefully and put your fullest effort into it.
Here are 10 tips for you:
Always go for a better location, technical experts, and of course lighting, so that your car looks desirable.

You must gather a good knowledge and understanding of cars and the things it takes to make it look great.

You cannot just depend on the car to make your shot great. Because the actual car quality has little to do with good car photography. An exclusive brand new model cannot guarantee you the best shot, whereas you can even present an average looking car as an exclusive one with the art of photography.
Car Image Editing
Clicking on a camera doesn't end the story. If you want your car picture to be worthy of a thousand words, you have to add some value to it. Because you do not just show your car through images, rather, you show it off so that you can grab your target customers' attention.
Therefore, you have to provide exclusive quality car photos continually. That is when car image editing comes in hand. Car image editing refers to enhancing or changing digitized or conventional images using different methods and techniques. Some service providers, including clippingpathunited.com, are doing great in these regards.
Although a high-end DSLR captures good images, but is not suitable for marketing purposes. Skills and charisma are used to make those images perfect for the purpose. After an image has been processed with the editing technique, the result that comes out has vibrant essential parameters and improved quality.
How to Car image editing for Clipping Path?
Adjustments of some factors like colors and backgrounds are very effective to appeal to buyers. So, if you are up to that purpose, you cannot skip the background changing. There are various ways of background removal. Today, we will talk about the clipping path method.
Clipping path is a method used in Photoshop to create a close vector path or form with the pen tool, in order to cut a 2D image out. Everything within the path would be included after applying the clipping path. And anything outside the path would be eliminated from the output.
If you follow these steps carefully, you will know how to car image editing for clipping Path yourself. But before that, you must have Photoshop installed on your computer.
First of all, select your desired car image and open it into Photoshop. You can press Ctrl and 'O' together to do the task.

After you have opened the image using Photoshop, you will notice a number of icons on the left side of the screen. Select the pen tool by clicking on the pen icon. We are using a 'pen tool' because it gives us the freedom to trace around the image the way we want. We can cut out even the tiny parts of the car, which is difficult to do with any other tool.

Then, select the path layer and trace the clipping path around the car. Keep tracing until you get the line to the point where you started tracing.

You need to create a selection path at this step.

Now, click onto feather selection and set the feather radius to 0.3. Press 'OK.'

Press Ctrl + j and create a layer panel and select 'layer 1'.

Then you have to go to 'sold color,' then choose 'white' color, and press 'OK.'

By now, all the layer marks will be visible.

Go to 'File' on the ribbon and select 'save' or you can just press Ctrl + S to save the file.

When you are done with saving, you have successfully removed the background of your car image. Now you can add any background according to your choice to make your car image more attractive.
Final Thought 
We will not say that you have mastered how to car image editing for Clipping Path by now. But the above steps have surely made your task easier. You can now edit your car image through the clipping path by yourself and save money. Keep practicing! And you can hope to master in car image editing one day.