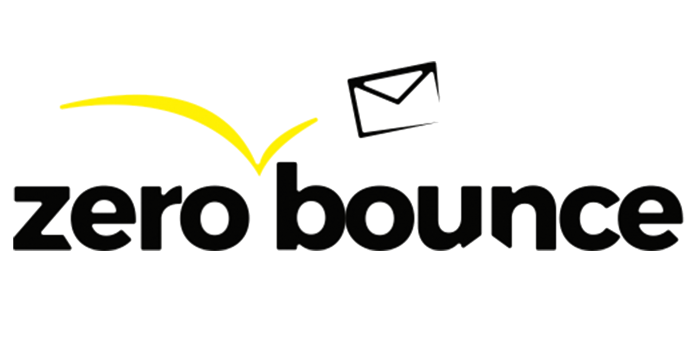 Email is an important tool in online marketing. Thus, it is essential for business owners to make sure that the emails they send reach their targeted audience. This is where email verification makes a difference and boosts your deliverability. With ZeroBounce, you can either clean your email list in bulk, or use their email verification API to make sure you are collecting valid addresses.
Verify new email addresses in real time
ZeroBounce is a company that specializes in email verification. It offers email bounce detection, spam trap and email abuse detection, and email data appending. You can either choose to clean your email list by uploading it on the platform, or, if you want to keep up with your email hygiene, you can use ZeroBounce's email verification API to check email addresses in real time.
When someone tries to sign up for your newsletters, they make mistakes and misspell their email address. The API prevents such invalid addresses to join your mailing list and represents a great filter against fake and bot-created email accounts.
Let artificial intelligence validate your email list
Recently, ZeroBounce released a second email verification service called ZeroBounce A.I. The system utilizes artificial intelligence to scan an email list and return a quality score on each email address. ZeroBounce A.I. will instantly score an email's level of activity, thus telling you how engaged you can expect that certain subscriber to be. By using this service, customers can figure out which emails seem to be risky and which are perfectly safe and active.
The company also uses an algorithm to find out the reachability of an email address, as well as the perspective of the recipient interaction.
How ZeroBounce A.I. Works for You
Every business owner knows that email hygiene is fundamental for their email marketing success. With ZeroBounce, customers will be able to receive a more complex report on their email hygiene. The artificial intelligence used by the ZeroBounce email verification system will work to analyze all the aspects of the email addresses and then offer a score for each of them. The score provided will range from 0 to 10. The email address will have the highest quality rate if the score is 10.
ZeroBounce A.I. is very efficient in scoring valid catch-all emails. This way, the company makes a difference in the emailing industry. Every time clients run their list by using the ZeroBounce's validator, some of the results will be catch-all emails. Similar companies simply classify catch-all emails as "risky." Thus, they leave clients questioning whether they should keep sending to those emails or simply eliminate them from their database. It's a very frustrating issue, as sometimes, the "catch-all" results end up being 30% or 40% of the email list. However, this problem will not occur with the help of artificial intelligence provided by ZeroBounce. The company helps clients precisely identify how risky their catch-all emails really are. This way, by using the quality score, they will be able to determine which should be kept and which ones should be removed from their database.
What ZeroBounce Offers You
ZeroBounce offers various interesting services which include:
1. Email Address List Append
This feature filln in the missing data associated to an email address, like the last name, first name, country, city, IP registration information, and state.
2. Email Abuse and Spam Trap Detection
With this service, it will be very easy for customers to get rid of spam traps and email complainers from their mailing list.
3. Email Bounce Detection
The service will eliminate invalid emails, so customers can avoid email bounces and improve their email deliverability.
Interesting Features to Enjoy
There are also a lot of interesting features that customers can enjoy, such as:
• Email Typo Correction
This feature will give the customers useful suggestions to correct a misspelled email address. Thus, business owners don't need to worry anymore that a new subscriber makes a typo when trying to sign up. The email verification API is of great help in keeping a good email hygiene.
• SMTP Providers Information
The company also uses SMTP providers that are quite popular in the emailing industry for each of the email address. In this way, the clients will be allowed to group their emails to view which email provider that they are going to send.
• Anti-Greylisting Technology
The anti-greylisting technology applied by ZeroBounce will enable the customers to get the most accurate result of their email checking process.
• Free Email Checker
By using the feature, the company's email validator will inform the customers about which free domain that the email belongs to, for example, hotmail.com, gmail.com, or aol.com.