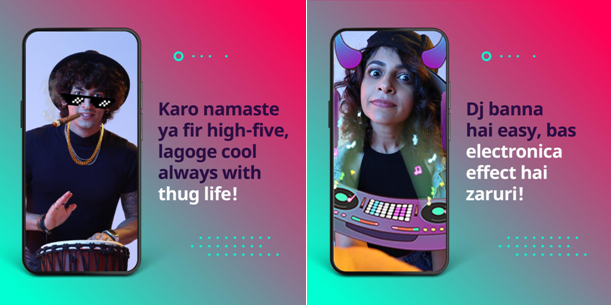 ZEE5 is India's largest streaming platform that has always aimed to give its audience the best and admirable entertainment services. Its services include visual content in more than 12 Indian languages. They have turned out to be the pioneers of this particular field and hence, their motto is to provide their viewers with a big range of authentic content. ZEE5 has given its users the best series, irresistible movie options, and their new-arrivals always have a big fan base waiting.
India can now rejoice on its own short-video creation platform which is introduced by ZEE5 and is named HiPi. If you want to access this platform, all you require is to have a ZEE5 subscription. It stands out to be a very versatile and enthusiastic domain for every person who believes in creativity and self-expression.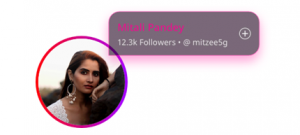 As HiPi says, they are looking forward to 'unlocking the potential talent that this country has by inviting talented and diverse content creators.'
Their vision is pretty interlinked to what the platform's name implies- HiPi, implying youthfulness, and able to being carefree. They hence extend this space to creativity and help you pave a path towards stardom.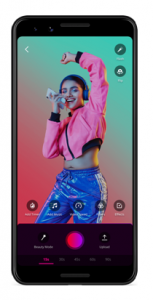 Now, let us dive into the most exciting part. How can you enable the Hipi filters and lenses?
ZEE5 has introduced us to all the most sophisticated lenses and filters through their blend of Artificial Intelligence (AI) and creative elements. It ensures great quality and serves a vast audience.
But first, to enjoy all of this, you will have to be a user aged 18 or above, and create an account for yourself.
Once done, go to the 'creat' option and you can get started!
You can instantly share these videos on your other social media handles like Instagram and Facebook and make use of #HappensonHiPi hashtags too! Get more consistent with your work, and eventually, you will be able to build a good reputation and people will recognize you.
How to access HiPi?
To access this platform of endless opportunities, you will have to install the ZEE5 application on your smartphone or visit ZEE5's official website www.zee5.com/HiPi. This will enable you to conveniently create, share, and also view a huge range of short-video contents created by the users all across the country.
With the 'AathmaNirbhar Bharat' campaign concept going all around India, this is a great initiative by ZEE5 which needs to be acknowledged. HiPi not only provides amazing quality but actually is something solely made in India and hence, should be encouraged by the Indian audience.
So, what are you waiting for? Bring out the creative artist in you, start making amazing videos, and keep sharing them. This is also a way of supporting technological developments in India and of course, a very easy way of portraying all your talents.
Download the ZEE5 app or visit their website and get started with HiPi today!