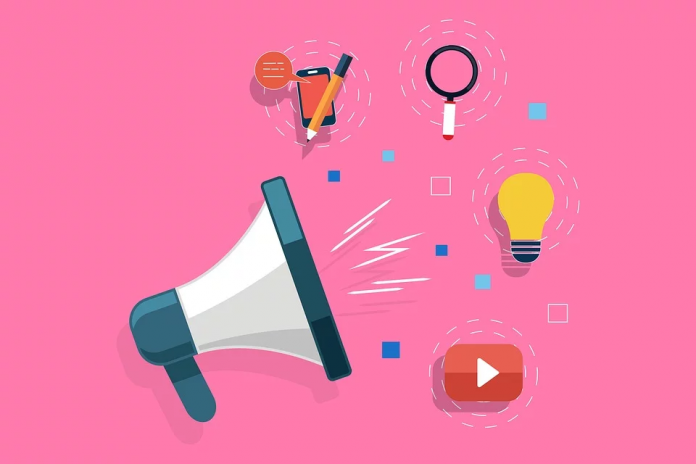 Businesses across the world leverage the power of the internet to reach out to their audience and exploit their full potential. After battling out for dominance over search engines, social media platforms have become the latest battleground for businesses. 
Social media platforms offer businesses a unique way to reach out to the target audience and connect with them like never before. Especially, given the fact that customers today are increasingly looking for brands whom they can connect with and communicate freely, social media is the ultimate battleground for business dominance. 
Now, if you are a business owner or even an aspiring marketer, you probably should have thought about attending a social media marketing course in Karachi. And, if you haven't been able to make up your mind, below we have come up with various benefits for you to attend social media training courses.
Advantages of Social media training course
Now, before we began exploring the advantages of social media marketing courses, let's take a step back and imagine a world with no social media presence.
Can you already feel the void and emptiness?
The fact is, social media has become a part and parcel of our daily lives. It isn't just restricted to meet and greet new people, rather it has become a powerful platform that impacts each and every aspect of the world.
Which is to say, it has also become a powerful contributor in terms of job creation. It enables employers to search out the best employees, whereas, it also helps businesses to connect with their target audience and communicate with them instantly (branding). Some of the professionals who can directly benefit from social media marketing course include:
Business owners

Aspiring marketers

Marketing executives

Content writers

Salespersons

Marketing students
Benefits of Social media marketing course
There are various direct and indirect benefits of attending a professional social media marketing course including:
Understanding the impacts of social media marketing for businesses

Learning about the basics of the digital marketing strategy for social platforms

Learning about influencer marketing

Learning web analytics

Interacting with the industry experts
Apart from the above, such courses also help professionals to learn about the latest tools and techniques used in the digital marketing world like Google PPC training tools, or tools used for marketing over Facebook, Twitter, Instagram, etc.
Brand Recognition Brand Awareness
Perhaps, the biggest advantage of a social media marketing course is that it equips marketers and business owners alike to transform businesses into brands. Remember, branding is the ultimate essence of all marketing strategies and longed business goals.
Customers prefer to buy from brands, which they can identify and relate to.
Social media marketing course enables you to learn the essence of branding through rigorous brand awareness campaigns, as well as, by constantly communicating with your audience, turning them into loyal customers.
Better Customer Service
A satisfied customer is your free marketing agent. In today's digital world, customer servicing has become an essence of success for all businesses. In fact, with more reach, customers today are looking for businesses that can offer them personalized services and interact with them instantly.
By learning the tricks of effective customer service through social media marketing course, you will be able to closely analyze the potential customers and see through the sales pattern to identify what's in demand and what they are talking about. This will also help you to prepare strong sales-driven Google ads (which you will otherwise learn in Google PPC training) and social media marketing campaigns that resonate with the audience and increase your brand awareness.
Social media marketing course also enables business owners and marketers to understand the importance of interacting with customers through comments. Remember, when you interact and cater to customers' queries over social media, you are building a strong branding for your business that will go beyond simple interactions.
Customer Engagement and Brand Loyalty
According to one study by DigitalMinds, over 50% of customers say they buy from brands that they follow on social media platforms. Such customers are also significantly more loyal to brands than any other type of customer you may gain.
Social media marketing course gives you the essential knowledge and understanding of how to effectively engage customers and turn them into your favor. In fact, with the right social media marketing course, you can learn the art to earn back lost customers with positive and effective interaction over social media platforms.