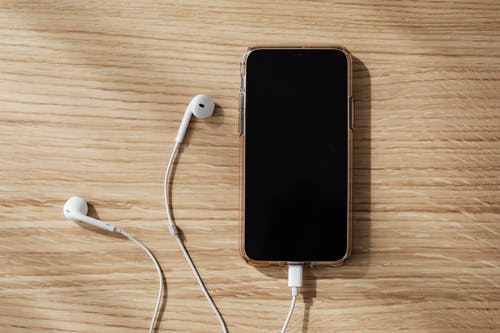 You've been there; we've all been there. You are streaming music on your Android phone, and you suddenly find one song that satisfies you. You have been looking for it for months and want to relish it even after the song ends. Are you out of luck in that regard? You are not because a new app called VidMate will make it possible for you to enjoy that song and much more any time and anywhere you want!
What Makes VidMate Special?
"There are many apps out there for Android devices that claim to allow users to download audio and video files to listen to at their convenience later. What makes VidMate so unique? Asking a question like that is similar to asking why many people love Android phones because they cost less than iPhones and have the same abilities.
To answer the question, "What makes VidMate so special?" You have to understand what VidMate is. For one thing, it's a free app. There is a catch; you can't find it on the Apple store or on many other famous and mainstream stores that people use to download their favorite apps, like Google Play.
But there's more to VidMate than meets the eye. Did you know that you can download any type of video or audio file online? VidMate will be able to download it quickly and easily if it exists.
You can also listen to your favorite videos, movies, and songs while offline. So you could theoretically go to a park in the middle of a swamp in south Florida and start listening to your favorite music while you're in a boat and far away from civilization! Now, how many other free apps out there for Android devices give you that ability?
You Aren't Limited to Websites
You have heard of Facebook and Tik Tok, haven't you? Who hasn't in the age of social media when everyone is obsessed with posting the latest in news and fashion trends on various social media platforms! Social media platforms don't limit their users to news and fashion posts. These platforms allow users to post unique and less talked about events and phenomena.
Social media allows people to bear their hearts out about specific issues that are important to them and be brutally honest about these. Sometimes, text, images, and gifs aren't enough for these people to express their views. These people often turn to videos and popular music clips to express their unique viewpoints. Well, now you can use VidMate to download these audio and video files if they catch your attention so much that you decide to watch or listen to them later.
Some people like Christina Randall are YouTubers. They are celebrities and rely on social media platforms like Facebook to promote their popularity through various videos. They are known for taking popular topics like the Amber Heard and Johnny Depp trial and giving their unique viewpoints on them.
If you find these personalities' videos interesting, you can download them using VidMate and watch them at your convenience. You're no longer at the mercy of Facebook, Tik Tok, or other social media platforms to feature these videos at their convenience and desire.
VidMate Makes the Seemingly Impossible Possible
VidMate may be the first free downloader of its kind for Android phones that gives people the freedom and ability to download any type of audio or video file online that they want. In the past, if you saw a movie, song, or video that you liked and were unable to watch online, you would have to hope that a social platform or T.V.. channel would eventually recast it, or you would be entirely out of luck!
Official website:https://www.vidmate-official.com/