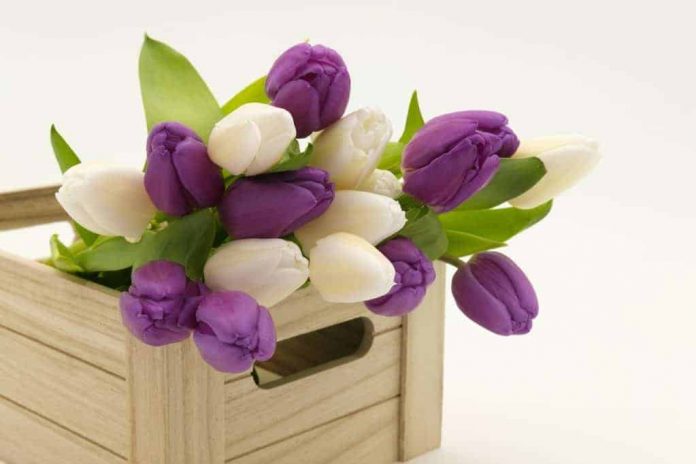 Do you want to surprise someone on their birthday with a special birthday floral gift? Can't decide what to buy to give her? Do you want your gift to be special, meaningful and unforgettable? Well, look no further, what you need is a nice bouquet of birthday flowers!
Yes, as you have read, there is no gift more meaningful than bouquets or person who can resist its charm. Giving flowers will never go out of style, for thousands of years flowers were used as an offering to the gods, to pay tribute to royalty and to show different feelings towards other people, from affection, to respect, love and condolences.
Why give birthday flowers?
In the market you will find a wide variety of products that you could give to a person on their birthday, however, it is important to bear in mind that a special occasion deserves to be celebrated with a gift that is just as special and meaningful, that leaves a pleasant I remember and it was a real surprise. Books, perfumes, electronic devices or clothing, are gifts that although useful, do not cause much impact since people can buy it themselves if they want, while no one gives a bouquet of roses or flowers. Receiving a bouquet of flowers with messages of love is one of the most beautiful and significant surprises that a person will experience in their life. So don't wait any longer and surprise that loved one who is having a birthday with a home delivery of flowers.
Giving flowers is not always a declaration of love
If you want to give a bouquet of flowers, but you are worried that your gift expresses the wrong sentiment, you should only request the advice of an expert in the sale of flower arrangements, who will indicate which are the right flowers to give according to the person and the occasion. The language of flowers exists, so do not worry, not all floral bouquets mean a declaration of love, they also express respect, friendship, admiration, affection or other feelings, depending on their meaning, you can use them as a gift on birthdays, weddings , graduations and even funerals.
What flowers to give a woman on her birthday?
Women love flowers for their color, texture, shape, fragrance and meaning, however, you must carefully select the ones that you will give them on a special day like their birthday. If the woman who will receive the gift is your friend and has an adventurous personality, the ideal flowers are orchids; if she is an enterprising and independent woman, surprise her with sunflowers; If it is about your daughter or mother, the white roses will show the purity of the love that you feel towards her; While if the honoree is your beloved, a bouquet of red roses will be ideal since it not only means passion and love, but also loyalty and commitment.
Make your gift more fabulous, adding balloons and chocolates
If bouquets of roses are a wonderful birthday surprise, imagine how fabulous they look if you complement them with an arrangement of balloons, a box of chocolates and a cute dedication, or if you prefer it can be a cute teddy bear.
What flowers to give a man on his birthday?
Yes, men also like flowers and receiving a bouquet on their birthday will certainly be a real surprise. If you do not have much time to go to a florist and personally choose the flowers for the bouquet, you can visit an online flower shop, choose the bouquet you like the most and request the flower delivery service at home. Among the most successful options in birthday flowers for men are gladioli, lilies, orchids and tulips. To make the online flowers that you have bought more attractive, as a birthday present, you can add some chocolates or a bottle of wine, and of course, a special dedication.