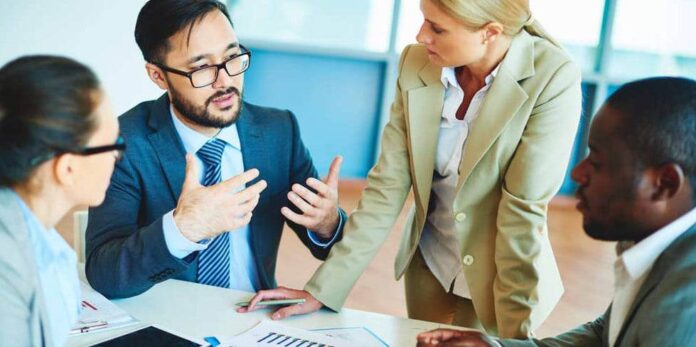 Marketing is a very important department in every business organization, although marketing is not only about sales and profit, therefore it can still apply to non profit ventures.
Even when you're not in the marketing department of a business, having a marketing skill is very important in contributing to the growth and development of the business.
Taking an additional course in marketing or pursuing a marketing degree can help you to get fitted into different job categories.
Top Jobs that Require a Marketing Degree
What jobs can you get with a marketing degree?, Let's quickly look into some of the jobs a marketing degree would be a requirement to get.
As a Marketing Manager, you plan campaigns and use various marketing tools to achieve corporate goals.
Your goal is to successfully place products, services, or entire brands on the market.
From promotions in the club to posters at the train station or print ads, to viral Facebook posts – depending on the company and position, you carry out a wide variety of online and offline marketing measures.
As an online marketing manager, you are an expert in all marketing activities on the Internet.
You are responsible for banner advertising, search engine advertising (SEA), search engine optimization (SEO), email marketing, social media marketing, or affiliate marketing.
Depending on whether you are employed in an agency, a medium-sized company, or, for example, a corporation, your area of ​​responsibility can be quite broad or rather narrow.
There are other specializations within online marketing, such as SEO specialists, social media managers, or email marketing experts.
If you want to make a career as an online marketing manager, you should have a degree in marketing, and also be prepared to continuously educate yourself since online marketing is constantly changing and evolving.
As a sales manager, you don't necessarily have to have sales in your blood, but it helps enormously if you can approach others openly and know how to convince with argumentation skills.
The tasks of a salesperson include identifying potential buyers for products or services (marketing research), making contacts, coordinating appointments, calculating prices, and, based on this, creating the appropriate offers.
It is also important to get in touch with the customer from time to time, to ask whether they are satisfied with the product/service, and to bind the customer to the company in the long term.
If you are good at sales, you can quickly make big strides up the career ladder as a sales professional.
With increasing competition in all areas of trade, the analytical expertise of this professional group is in greater demand than ever before.
However, opportunities for advancement here depend heavily on the degree courses completed.
While mathematicians serve as a background, human psychology is also important to planning strategic marketing.
Unlike mathematicians with a degree, market researchers with a background in the humanities need to learn subject-specific statistical skills only by entering the profession.
Generally, much emphasis is placed on degrees in this career field.
Master's graduates can have a much faster success curve in their careers than colleagues with bachelor's degrees.
Product managers have good prospects in terms of further development and increasing responsibility in their careers.
Unlike other marketing jobs, employee performance is easily measurable here in terms of sales figures and market share. If the numbers are good, rapid advancement is guaranteed.
In times of a weak economy, this can be to the product manager's disadvantage.
In this professional field, trainee programs are common in addition to entry as a junior manager, as a high level of expertise about the product is required.
Usually, the trainee passes through different departments of the company. About the later coordination of different company departments, this type of job entry can be quite helpful.
In addition to technical skills related to the product to be managed, strong communication and mediation skills between different parties play a major role in project work.
Qualities also pay off when it comes to managing a team. With increasing competence, the product manager can take on a managerial function with personnel responsibility after the first few years on the job.
In the field of public relations, rapid advancement is possible. After the widespread traineeship in this branch of the profession, you can become a junior consultant, and with the independent supervision of one's projects or clients.
The next higher position as a PR manager then brings with it additional personnel responsibility.
The PR business is very fast-moving and fluctuation is comparatively high in the first few years.
It is easy for career starters to move up to higher positions and take over their predecessor's projects.
Jobs in PR agencies have a particularly steep success curve, always depending on the client and order situation.
The opportunities for personal and professional development are optimal in the field of public relations.
Specialization in a particular industry is just as possible as building up expertise for clients from different specialist areas, as is common in a large agency.
Further development in PR work can also be achieved by changing sectors. This is a career move that will also have a positive effect on your resume.
CRM (customer relationship management) managers can expect promising prospects for the future.
The trend towards customer-oriented marketing with individual support and consideration for the needs of customers is never broken and will continue to grow in the coming years.
The use of CRM systems, the evaluation of customer data, and the development of campaigns based on this are thus increasingly coming into focus, and requires marketing skills, and a marketing degree.
With increasing digitization, working with complex software systems, and the ever-growing volume of data, technical know-how is becoming more important in this profession.
The following applies to companies: If you are not on Facebook, Twitter, Instagram, Linkedin, Tiktok, Youtube, etc, you are doing something wrong in terms of marketing.
Professional social media managers take care of social media channels as their  companies use them, for example, for branding, advertising, or customer service.
There is more to the job title than professional tweeting and posting. Just like marketing managers, social media managers ultimately have to enforce certain company goals.
For example, the requirement can be to increase the number of Twitter followers, attract influencers on Instagram or start a marketing campaign on Facebook.