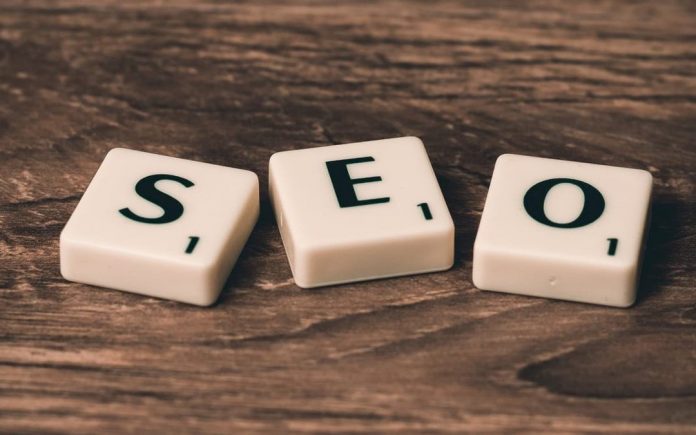 In internet marketing, SEO (search engine optimisation) is one of the most important concepts. It might even be the most important thing for your business to focus on. SEO describes the range of tools and techniques used to improve the performance of a website or brand in search engines. It requires analysis into how people use search engines to determine which words and phrases are the most important and which ones to use to get noticed above other competitors. SEO encompasses a variety of methods, generally separated into on-page and off-page techniques, which use keywords and other tools to get brands featuring prominently in relevant search engine results pages (SERPs).
Being seen in search engine results is essential for any website that wants to grow. If you want people who have never heard of you to find your site or even those who have, you need to be visible when they search for things relevant to your brand. If you sell kitchens in Durham, you want your website to appear if someone searches for "kitchen suppliers in Durham" or even if someone local searches for "kitchen design inspiration". In addition to simply appearing in the right searches, you want your website to be prominent enough that it's easily noticeable. Most people won't venture past the first page of search results, and when they do, they tend to look at the first half of each page.
It's not always possible to get a website onto the first page of Google for any given keyword. However, the skill in practising good SEO is being able to identify the right keywords. You need keywords that are popular with your audience but that haven't yet been dominated by competitors who you would struggle to overtake.
On-page and Off-page Optimisation
SEO is generally split into on-page SEO and off-page SEO. On-page SEO includes the techniques that are used on a website to make it SEO ready. This can include things like SEO content writing, metadata and improving the performance of the site so that it's fast and easy to use. Off-site SEO includes anything that you might do elsewhere, including link building and social media. Both on-page and off-page SEO play important parts in search engine optimisation and in internet marketing as a whole. They both help to improve how a website ranks in search engine results.
The Benefits of SEO for Any Business
SEO is beneficial to any business as part of its internet marketing strategy. There are a variety of ways that it can improve your online presence and ultimately lead to more leads and sales.
Drive Traffic
SEO techniques help to drive more traffic to your website. The aim is of course not just to get more traffic to your site but also make sure that it's relevant. The more visitors you get, the more conversions and leads you can get. SEO can be combined with paid advertising to drive more traffic to your site.
Analytics and Results
When carrying out SEO, you have the ability to track what's working and what isn't to make your ROI clear. Analytics tools allow you to take a close look at large amounts of data and different factors, from the path that users take when they land on your website to which keywords and search phrases they're using to get there. Using this information, you can create dynamic campaigns and measure your success.
Cost-effective Internet Marketing
One of the best things about SEO is that it offers an affordable way to market your business online. There are many free tools that help you to gain insight into how to improve your website's performance and your positioning in search results, including some of the tools from Google. When you are spending money, you can make sure that it's spent well by targeting your efforts to your specific audience. While paid online advertising such as PPC ads can help to improve your performance in search engines, organic methods don't have to cost anything and can help to get you more exposure if you do it right.
Create a Site for People and Technology
SEO aims to show search engines like Google when they should be showing a website. However, search engine companies want their search engines to be focused on the people who use them. Although they use technology to provide their service, they want website owners to be thinking of people and not just how to beat the machine, which is why they keep their algorithms and rules updated. In improving your site for SEO purposes, it should become more usable for your visitors at the same time. Making it faster and easier to navigate will help it perform better in search results but also deliver a better experience. Content with the right keywords is also good for SEO, but also provides useful information for your visitors.
SEO's Role in Brand Awareness
Online visibility and brand awareness are important things to consider when marketing online. You need to get your brand and your message out there and having your website appear at the top of search results helps you to do that. You will get more impressions and views for your site, and people will associate you with relevant keywords. SEO ties into a variety of other things that help to raise brand awareness online, such as social media.
Make SEO Part of Your Internet Marketing Strategy
Any modern business needs to pay attention to SEO and how it can help them with a comprehensive internet marketing strategy. If you want to promote your business online or there's anything else that you want to promote, you can't neglect SEO as part of your efforts. It's easy to learn some of the basics of SEO if you want to start improving your site's performance on your own. However, because SEO changes all the time and can get more complicated, you might benefit from some professional help too.
SEO is essential to successful internet marketing, so make sure you're using it to your advantage. Click Through Digital can help you to get SEO right.