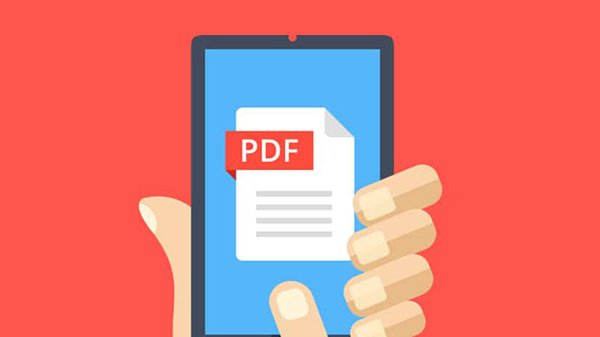 Jpeg? PNG? GIF? PDF? SVG? Are you confused by the different types of file formats? Do you wonder about which is the widely accepted format that is also accessible? PDF is your answer.
Read this to understand everything about PDFs and why they are easy to work with.
What are PDFs?
PDF is a short form for Portable Document File format. It is one of the most widely accepted file formats used these days. PDF came into being after their viewing difficulties because of file formatting and security issues of other file formats.
A PDF is primarily a document that is reserved for viewing purposes. This means the receiver will view the file as intended, and there is no formatting or change in the document.
Easy to access
Opening and assessing a PDF file is very easy. You can open it in your web browser, download it to your computer and open it via a PDF reader. Accessing the contents of a PDF is extremely easy in the current times. Because of inbuilt PDF readers and you can save your PDF in any place for easy access at any time
Portable
An advantage of PDF files is that they are very portable. They work fine on any operating system-IOS, Android, Windows etc. There is no need to convert them into a separate file format for assessing them. This ensures uniformity and global access. You can send a PDF file to anyone across the globe, and they will receive it as you intend without any changes.
Easy to create and convert
PDF files are very easy to create and convert. Any file format can be converted to a PDF file with the help of a PDF converter. A PDF converter compresses your file, preserves it in high quality and ensures it is secure. All you need to create a PDF file is your original file in any format. Next, upload the file to the converter. Click on the convert button. Voilà! Your file is converted. Just download it and send it across for all your work needs.
PDFs provide Good graphic integrity
PDFs are very easy to work with also because of their ability to maintain graphic integrity. This means they retain the original formatting of the text, the alignment and the picture placement, which normally is distorted in a Word file when it is sent across to a receiver. This ensures uniformity in the content, and the receiver can get visually appealing documents that look professional and are free of any errors. You can edit PDF easily and add e-signatures, watermarks and dates with a PDF converter.
Security
A reason why PDFs are very easy to work with is because of security. They help in preventing privacy breaches and ensure your confidential information is kept safe from fraudsters and hackers. They also ensure that only people you want to view the document have access and information lands in the right hands. It's very easy to set a password on PDF files.
This is very helpful in the case of official documents, where any breach can cost a lot to the organization.
Working with PDF is a child's play. With numerous benefits, it is indispensable that you start using PDFs for all professional work. It ensures uniformity, convenience, security and compactness. Easily convert PDF to Word online and vice versa today.