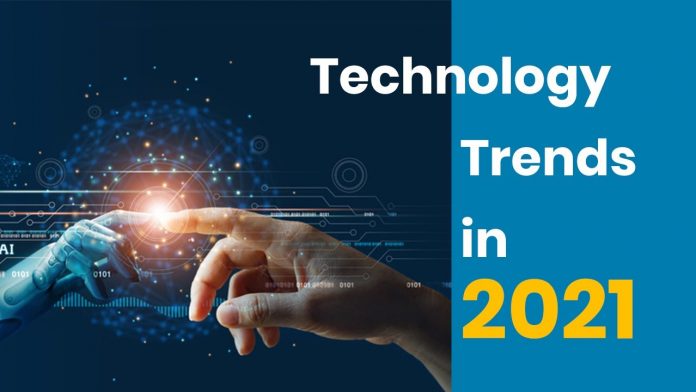 The year 2020 has been quite a challenging year due to the global pandemic, lockdowns, economic setbacks, and health risks. It was indeed a year of uncertainty and chaos. Amidst all this, we also saw various technological trends that changed the landscape for businesses and set the ground for 2021.
Adopting these technological trends instantly helped businesses to grow and prosper. We also saw improvements in internet services to cope up with the increasing demands and dependence of people on the web for all sorts of purposes. Many providers took active roles and stepped forward with the most promising speeds and cost-effective plans, like in the case of Cox internet, to facilitate the people in the best possible ways.
The availability of high-speed internet has further boosted the various technological advancements and made it easier for them to be implemented for personal or professional usage. If businesses are to succeed nowadays, they must be flexible and proactive to adopt the emerging technological trends in order to devise more robust strategies and generate higher revenues.
Nodding to the significance of these technological trends for maximum growth, productivity and efficiency, here we have picked the top tech trends in 2021 that can be put to use to experience better outcomes. So, without any further ado, let's get started:
The Digital Work Space
The 'work from home' model continues to dominate. What started as a solution to the social distancing imposed during the COVID-19 outbreak, soon became a norm, and many companies have extended this policy owing to its convenience for employees and considering the time and money saved over commute. This has fueled the growth of multi-cloud work environments and better cybersecurity tools. The future will continue to witness more technological tools for assuring a better 'work from home' experience and enhanced online security for employees.
5G to Go Big
The news of 5G taking over the world has been around for the past few years. However, in 2021, considering the widespread trend of digitalization, video conferencing, and online collaborations, the demand for a blazing fast internet connection has become a priority. This is why it is predicted that by 2023, there will be as many as 1 billion active 5G users. There is no denying the fact that the incorporation of 5G technology will result in the provision of super-fast internet speeds and change the dynamics of every industrial sector. It will also allow the utilization of various tools like AI, IoT, or other platforms by various companies to improve their performance and efficiency.
Rise of AI
The coming years will continue to see a rise in the role of Artificial Intelligence and its by-products in empowering various organizations. Both employees and consumers will become more adaptive to benefit from this groundbreaking technology and its innovative machine-learning tools.
Internet of Behaviors
Internet of Behavior is different from IoT. Internet of Behavior makes use of data to understand and apprehend various consumer behavior. The valuable information obtained in terms of buying patterns, social media searches or consumer behavior can be used to monitor and influence consumer choices. It is predicted that by the year 2025, more than half of the world population will make use of the IoB tools.
Digital Health
The COVID-19 outbreak has brought a major revelation about the inadequacy of our medical sector and facilities. The digital health examination can have a big role in saving human lives. Thus, it will continue to grow and result in more sustainable and affordable medical care. The world is set to adopt digital medical advancements for the betterment of humanity.
E-Sports
Not long ago, the phenomenon of online gaming or virtual matches felt like a dream and was hard to process for us. However, in recent years, it has become a reality, and the E-sports market has risen more than ever before. Especially amidst the global pandemic, the online gaming trend magnified as people indulged more in online video games, multi-player games, cloud gaming, and virtual sports while being confined to their homes and observing social distancing. This evolved to be a newfound hobby for many and is indeed a wonderful form of entertainment. Thus, the E-sports industry will keep rising and advancing further.
Blockchain Technology
Blockchain technology and cryptocurrency are yet another asset of the digital world and outcome of advancing technology. The blockchain and cryptocurrency industry will continue to shine on in the coming years as a result of increasing interest among the masses.
Wrapping Up
The aforementioned technological trends have been on the rise in recent years and will continue to grow in years to come. Businesses will be able to greatly benefit from these emerging technological tools and manage operations with greater ease and efficiency. These advancing technological trends will also bring new prospects and more convenience in every other sector of life including medicine, commute, security, or entertainment, to name a few.