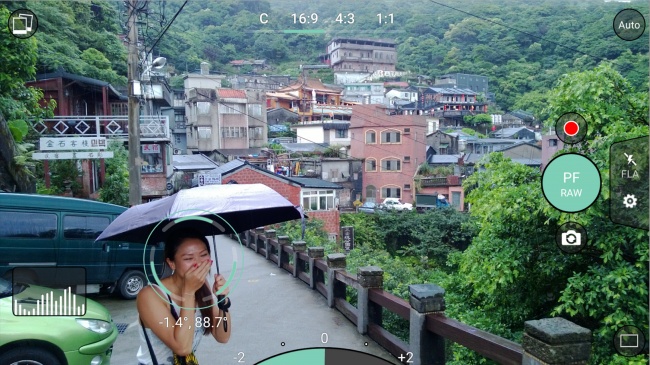 Sometimes we just need to chill and relax. All we want to do is just lying on the daybed while texting or browsing Facebook, connecting with some friends. After all, everyone gets the right to be lazy. But of course, at the same time, you will want to achieve something. We are not talking about your goals or so. We meant something as simple as blowing the candles, picking up stuff and set it to your parent's house, and so on. For lazy people, there is one absolute solution: the apps. You just need to have a smartphone and decent internet connection to get anything done. These apps will do the wonder for you.
DOCTORS ON DEMAND
For some folks, it is pretty exhausting to set an appointment with the doctor, go to the drugstore to purchase the prescriptions, waiting in the line for checking up, and so on. Not to mention the expenses that you have to spend in the trip to your doctor's office. No matter what the reason is, you probably don't want to go to doctor's office. For that case, you can't go wrong with installing the DOCTORS ON DEMAND app. The apps provide the live video visits from the doctor of your choice. The whole activity will result in the assessment, diagnosis, as well as prescriptions. No matter what the health conditions you experience, you can rely on this app.
Taskrabbit App
This app is an oasis for lazy folks. It is a different app from others. The niches of this app is very broad. You can ask for someone else to get anything done as long as you eager to pay the price. It works very easily. You just need to post the job and write the description as complete as possible along with the amount of money you are willing to spend for the service. The other Taskrabbit users will bid the job, and you can pick one that you want. You can literally ask for anything from ordering your pizza to clean your house, massage your body, and so on. You can also ask other users to do bizarre things. Well, you could imagine them by yourself.
Blower Apps for Lazy People
Let's say it is your birthday. And your friends or partner surprises you out in the bedroom. You are too lazy to get up and blow the candle by your mouth. Why not use the Blower app? By installing this app, you can literally transport your smartphone into a sophisticated air puffer. This app encourages the vibrations which are created from the sound waves to move the air in the front of smartphone speaker. It is strong enough to blow the candles on your birthday cake.
SWIFTO – Come in Handy to Walk Your Dog
Dog walking can be a fun experience for you and your four-legged buddy. But if the time is tight, you may not be able to walk your dog. SWIFTO App comes in handy when you have this problem. It helps you find people who are willing to walk your dog out and you can track the whole activities through GPS. Turn the app on and see the little icon move around the map. That indicates that your dog is being walked out. Install this app and you can lay around your daybed the whole day while someone else takes care the business.
HANDY – Dependently Clean Your House
The fact that you have to clean your house after you work 9-5 is pretty exhausting. You just don't have enough time and energy to do your garden, patio, living room, and other living areas. HANDY app can come in handy when you meet these problems. Gone are the days where you needed to open your Yellow Pages to find the nearby cleaning services. HANDY is a geotagging app which helps you to find the nearby cleaning staffs, gardeners, and other professionals with a single click of a button. HANDY will get everything done. So far, it covers dozens location in the US, UK, and Canada.
BeGlammed
Ladies and gentlemen, gone are the days where you need to go for miles to reach your favorite barbershop. The BeGlammed app comes in handy when you need someone professional to take care of your hairstyles and makeups. This connects the beauty services nearby your location to send the hairstylists and makeup artists to go to your location. You can also ask their service for specific date and time with minimum 3 hours notice in advance.
Grocery Gateway
You are watching your favorite TV shows and you don't want to miss them a single second. Because you need something for cravings, it does not mean that you have to leave your home to get the groceries. Instead, get them delivered to you at home or apartment, within minutes or an hour. It costs 9.99 bucks for the delivery service. Okay, it sounds a bit expensive. But it can be much cheaper if you compare it with the amounts you have to spend for parking services, gasoline, and energy you have to spend. Instead, you'll let someone else get the task done for you.
SitOrSquat
Although it is funny as it sounds, it will come in handy when you are road-tripping in the unknown area, and you just want to get these tasks done. With SitOrSquat, you will be able to find out the public restrooms in no time. In such emergency situations, you will be saved from a lot of hassles. Consider installing this if you are going with your family or friends. You will save some of them.
Favour Delivery
The good thing about this app is that you can get anything you want from food, goods, electronics, everything you want to be delivered to your door in under an hour. At least it is what is claimed in their Installation page. The app is available for iOS and Android. Installing this app and you will get anything you want on your doorstep. It will come in handy for whatever reason that prevents you from getting outside to pick some stuff up. The delivery fee is $6 and with additional 9 per cent processing fee. Consider this if you are simply in a pinch, or lazy to get out today.
***