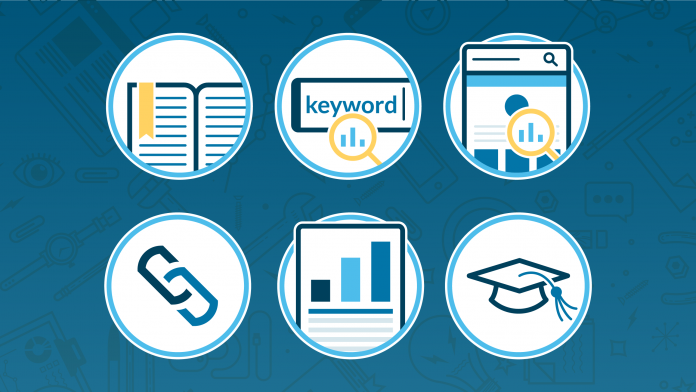 If you've been focusing on improving your search engine optimization efforts to help your company get found by more potential customers, you may be wondering whether you should hire SEO writing companies to help you produce high-quality content. While it can sometimes be easy to take for granted, well-written content is the foundation of any successful SEO strategy. Quality content not only improves your company's authority in your industry and informs and entices readers, but is also written in a way that helps your website rank higher in search engine results pages by employing strategic methods like keyword placement or internal linking. If you've been trying to improve your SEO without optimizing your existing content or focusing on producing fresh new content, here are a few reasons why good content writing should be the starting point for your company's SEO strategy.
1. It Can Result in More Backlinks
When you produce your own content, you can provide answers to questions that internet users already have and are searching for. By informing your readers, you position yourself as an authoritative industry voice and start establishing a relationship of trust with your readers. This can result in other websites linking back to your blog, which helps appease algorithms and boost your site rankings in search results.
2. You Can Use Strategic Keywords
One of the advantages of content writing is that you can strategically craft content that helps your company rank for specific keywords. Choosing your keywords can be a challenge in and of itself, but once you've found long-tail keywords that address your products and services, you can tailor your content around them. By choosing keywords carefully for trending, relevant topics and placing them strategically throughout your articles and blog posts, you can help get your website found for specific phrases. This alone can help boost your bottom line in the long run. For example, if a customer is looking to purchase a specific type of product and find your website because of targeted keywords, they may be more likely to purchase from you.
3. You Can Get Word-of-Mouth Digital Advertising
One of the benefits of publishing content is that it can continue to attract customers and create leads even long after you're written it. For instance, if you write an article that goes viral and gets shared countless times on social media, you're effectively getting free digital advertising and word-of-mouth marketing. It's important to keep in mind, however, that this sort of social sharing only tends to happen with high-quality content, so focusing on producing the best work you can is essential. When you regularly deliver value through your writing, customers take notice and may share your work with other potential customers. This means your efforts could go twice as far without requiring extra upkeep from you.
4. It Provides a Pleasant User Experience
When your website is filled with bland, generic content, you may risk increasing your bounce rate and potentially losing business. Well-written, unique content, on the other hand, creates a pleasant user experience that draws readers in and keeps their attention. This experience can then result in users returning to your site for more and possibly becoming repeat customers, all of which give your site more traffic and helps to boost rankings as well.
5. It's Necessary for Rankings
Finally, it's important to note that without content, your website simply won't be able to rank. Most commonly used search engines use content to evaluate the quality and popularity of a given website and determine where they appear in results pages. If you're not regularly producing high-quality content – for instance, publishing at least once or twice a week – you harm your chances of getting found by new customers. This could potentially end up weakening brand awareness and lowering sales numbers, too.
Given the ever-increasing number of users finding companies via the internet, getting your website to rank as highly as possible in search engine results pages is the most straightforward way to increase your odds of getting clicks and boosting your organic traffic. Before you begin drafting your company's SEO strategy, however, keep in mind that the core of any SEO work is high-quality, well-written content that answers your audience's questions. With these facts in mind, you'll be well prepared to craft fresh content and get the most out of your company's marketing efforts.