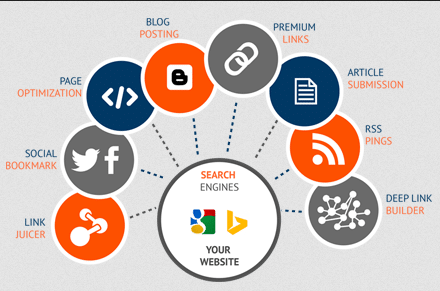 So, you're thinking of hiring an IT service! That's amazing; you're taking your first steps toward digital security and reliability for your business.
So, what do you look for to make sure that you're getting the most bang for your buck? We know what we think that list should be. Here's our list of the top factors you should be considering before you make your hiring decision.
Look For a Company With Good Client Experiences in Your Industry
When you're considering your IT service options, always consider their experience in your field. Then consider the experiences that their clients have had working for them.
Good online customer reviews are also a plus.
Ask your potential service provider for examples of their work with past clients. A good firm will give you a portfolio that you can look over at a moment's notice.
Finally, make sure that the IT firm's experience is specific to your industry. For example, if you work in medicine, you shouldn't be hiring a firm that doesn't understand HIPAA guidelines or patient confidentiality. If you're a large corporate office, don't hire an IT firm unfamiliar with large servers and databases, etc.
For example, managed IT services from Visual Edge specialize in corporate offices and not in medical databases. So, if you're an architect, an accountant, etc., check them out.
Chose a Provider With Quick Response Times
This is a no-brainer, but if your system goes down, you need a service provider to work on the problem NOW.
While some firms offer 24/7 coverage, but that kind of service isn't necessary if you screen them carefully and get a guaranteed fast response time – even if the issues you're facing are common IT issues that aren't extremely urgent.
After hiring, test out any claims that the company made with a couple of service requests. If they respond promptly, then you've made an excellent choice!
Choose a Service that Can Grow With You
It's inevitable. You will grow. Unfortunately, that means that you'll outgrow your IT provider unless you've chosen them wisely.
So, before hiring your company, take a look at their current clients. Does this firm help several larger companies, or are they only working with smaller clients?
If the answer is "smaller clients," there's still no need to fear! They could be an excellent option. Just make sure that you're making an extra effort to verify that their staff is experienced and that their infrastructure is sound. If all those boxes are ticked, you're probably in good hands!
Look For a Good Service Level Agreement (SLA)
A good service level agreement keeps you and your IT firm safe by creating accountability and transparency.
So, look for a service level agreement that emphasizes good quality services, clearly outlining each party's responsibilities and outlines the delivery time.
Some firms will even offer something called a "responsive service level agreement" that grows and evolves with your company. A responsive SLA should be your ideal solution.
Make Sure Your Provider has the Right Skillset
Like we said above, you need to make sure that your IT provider works in the same industry as you and has good experience with IT. However, a companies skillset goes much deeper than that.
What's the service experience like? Do the employees have good soft skills? Are they able to work with both Mac and PC? Can they install hardware at your business without calling in a third party?
While all of these factors aren't necessary, prioritizing what your business needs and asking your questions will put you in a good place.
So, Will, You be Hiring an IT Service?
Hiring an IT service is usually a good move. It allows you to bump up security and gain some peace of mind. Still, managed IT services aren't for everyone, so the choice is yours!
If you want to learn more about IT and other similar topics, check out our blog. We think you'll love it.