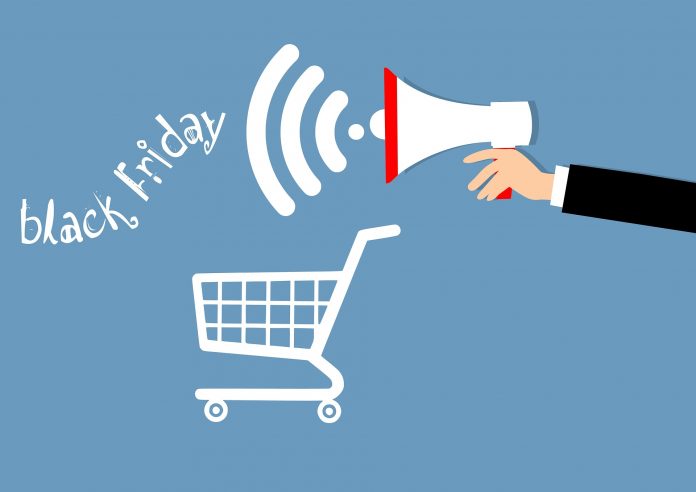 The holiday season is when online and offline retailers look to increase sales and finish the year strong. People who shop online are on the Internet early on Black Friday and Cyber Monday to find the best deals. Your Black Friday and Cyber Monday advertising is critically important to the success of your online retail business.
Whether you're fine tuning campaigns yourself, or looking to hire the best PPC agency check out the tips on increasing site traffic and converting that traffic into paying customers below.
Pull Out The Checkbook
It is estimated that Cyber Monday is going to bring in more revenue than Black Friday in 2018. If you want to take advantage of the significant increase in cyber shopping, then you will need to invest more money in your paid search campaigns.
As the holidays get closer, you should be investing more in bids on keywords and putting more money into your various PPC campaigns. You can use the information you gather from these campaigns to create even more effective ads as Thanksgiving approaches.
Focus On Popular Products
One of the benefits that online retailers have over brick-and-mortar stores is that shoppers love browsing online stores, but they hate having to walk around big department stores. This means that part of your strategy should be using your most popular items to bring in traffic that you know will spend time searching your site for more deals.
You might even decide to make a couple of your more popular items loss leaders to increase traffic. For Black Friday and Cyber Monday, the two most important factors for products are pricing and inventory availability. Focus a portion of your marketing on specific products and you will increase your overall site traffic.
Constantly Increase Urgency
Every one of your online ads for the holiday shopping weekend should highlight three things:
The amount of time left until the sale starts
The fact that inventory is limited
The huge savings you are offering
It is extremely important that you do everything you can to heighten the sense of urgency with every ad you place. As the days get closer, perhaps you can increase the size of the countdown clock in your ads and put more emphasis on the importance of buying early to avoid getting product backordered.
Monitor Your Advertising
As the days get closer to Thanksgiving, your advertising should start to get more and more hits. A good PPC campaign that is targeted at certain audiences should be getting more looks as people get more anxious to buy products. If you are not seeing an increase in your advertising traffic, then you need to start tweaking your traffic to get better results.
Monitoring results is a big part of any marketing campaign, but it is especially important with time sensitive campaigns such as these. As you are putting your campaigns together, you should be working on alternative ideas you can implement immediately to increase traffic.
Keep An Eye On Reviews
The holiday shopping season will bring new consumers to your website who are not familiar with your business. One of the first places those consumers will go to get information on your company is a ratings website. Some use Google, others use Yelp. It is important that you keep an eye on your reviews and use them properly to attract more clients.
Your paid search advertising is going to be a great place to put your best reviews to attract new consumers. Be sure to keep an eye on any new reviews and try to counteract bad reviews by highlighting your good reviews. As you get closer to this big shopping season, the reviews your business gets are going to be extremely important.
Be Mindful Of When Your Ads Run
Experienced digital marketing experts know that timing is everything when it comes to ad placement. During the holiday buying season, consumers will usually alter their schedules to take advantage of the big deals. Your advertising schedule should look to mimic the changes consumers will make in their schedules. For example, you should be targeting more early morning hours than normal during the holiday shopping period.
Prepare For An Increase In Volume
Prior to Black Friday and Cyber Monday, you should do everything you can to be prepared to handle the increase in web traffic you will be getting. Use historical numbers to determine how much bandwidth your site will need and how many more people you will need to react to orders being placed in a timely manner. You have the data to determine how much your sales will increase in volume during this critical weekend, and you should use that data to make sure your company is ready to exceed customer expectations.
In 2017, over $6.5 billion was spent online through a wide variety of retailers. Most of those retailers used their PPC campaigns and other paid search options to increase sales. There are plenty of tips you can use to generate more buying traffic on the two biggest shopping days of the year.