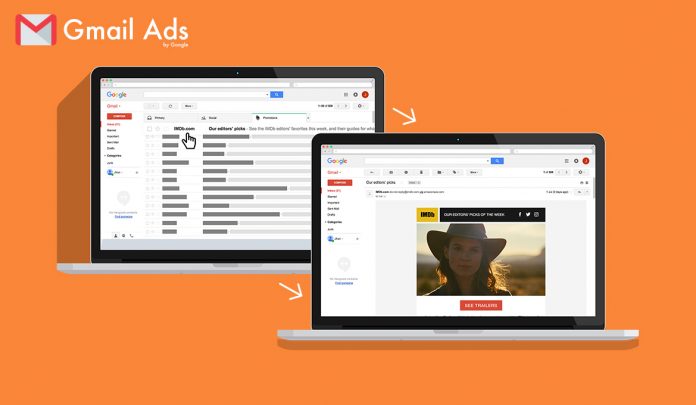 Gmail is a free email service offered by Google. It enables people to access emails at the comfort of their devices. Most businesses conduct their activities using email as a major form of communication. On average, a normal person spends 2.5 hours of their time checking for mails. Advertising agencies take advantage of the traffic and use it for advertising.
Why Advertise
The best way to make sure your products sell is through advertising. It helps the producer communicate to the potential buyers. To have an effective advertisement, you must explain your product or service and how a client can get the product. Adding description and benefits of the product can be an added advantage.
The target audience is different, and the methods of advertisement differ. You can use newspapers, magazines, and radios for advertisement if your target audience uses them to get information. However, online marketing is a trend in the global market. It is cheap and convenient. Most people use digital platforms to communicate and catch up on the news. If you have a well-structured website, it is easy to advertise yourself on online platforms. Gmail advertising is one of the ways to advertise yourself.
Gmail Ads
Gmail ads appear on the users email inbox as an unread message and if they find it relevant, they click on the advert. After clicking, there is a display of full information about the product or service. Google customises the display of advertisements depending on the device. The display on a computer should have a different layout from one in a mobile phone.
How to Advertise Using Gmail Ads
You need to get a good agency that will help you advertise your business on Gmail. Agencies have a better knowledge of the market and they can easily help you reach out to your target audience. They can help you to understand the market and what works for your brand.
The advertisement agencies create material for your advertisement like written content, videos, and images. They also help you set out your search engine optimization. This helps your content meet the requirements by Google. It increases the rank of your site and there is more relation for keywords.
Payment after Advertisement
You do not want to pay for google advertisement services without assurance that the advertisement will be effective. Therefore, for advertisement, use the pay per click method. This is where you get to pay according to the number of clicks on your advertisement. For every click, you get notified. You pay for what you get and you can stop advertising depending on your budget.
To advertise your products or services, consider an agency that caters for all your advertisement needs. You might search for the experience of the agency in the advertising field by research. Good advertisement will ensure you make more profit in your business with very little effort. Visit the Broadplace website today for all your Google ad needs.