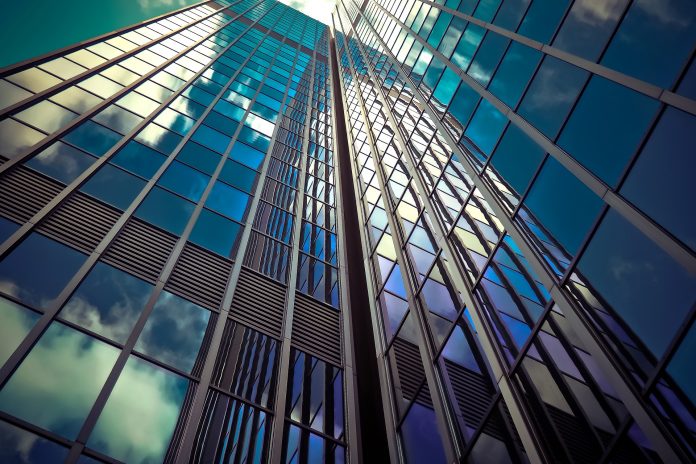 The first impression lasts a lifetime!
 It's a given that you'll have to entertain your valued clients at your office from time to time to nurture relationships and close more deals. Among the various ways you can impress them, one way to do so would be to make your office space vibrant, welcoming, attractive and of course, comfortable.  The interior of any office says a lot about that company, so it's an important business etiquette to make your office look as attractive as possible to your visitors. After all, a man that invests in himself would certainly be a person of genuine work ethic.
The physical environment of any setting can leave an aura of positivity around. The initial or at least the second meeting between you and a potential client must be in your office. An inviting office space with a vibrant, eye-catching look coupled with comfortable seating and working environment with refreshments will radiate a positive vibe around. And attractive office décor will catch the eye and impress visitors, and may as well turn out to be the stepping stone towards more successes.
A comfortable, visually pleasing reception: When a visitor or a potential customer visits a company's office, they are most likely to be seated in the reception. The first place they'll notice is the reception desk, which formulates the first impression on the visitor's mind. As a result, redecorate your reception area to turn in into an inviting room. Add bright colors that are easy on the eyes, decorate the walls with fancy artworks and your company's posters. Make sure to include comfortable sofas for your visitors along with a glass table, newspapers and a couple of magazines for them to read while they wait.
Redecorate your conference/meeting room: Next up, build an interactive conference room that will be perfect for sharing ideas, presentations, and striking business deals. You will meet, deal and discuss business partnerships with your clients in the conference room, so it's important that the room looks appealing with cool contrasting colors, including a convenient setup to turn a boring meeting room into a splendid experience. Add a whiteboard, a well-built round table with proper chairs and make sure there are plenty of plugs and wires
Maintain hygiene and a clean environment: Make sure regular cleaning procedures are maintained to maintain a clean and tidy environment on the inside. Arm the staff with mops, brooms and other cleaning equipment and train them to clean up the slightest of dust. Keep air fresheners ready at all times. Like they say "Cleanliness is Godliness" and maintaining a hygienic environment will certainly leave a strong impression on visitors.
Change your lights: While office space is expected to be heavily lit with bright lights, but refrain from those that are unpleasant to the eyes and will drain the energy of your employees and visitors. Create a warm and inviting space by opting for softer and more decorative lights that will boost productivity and will manifest a comfortable environment for visitors anytime.
Incorporate cool furniture: Get rid of your rusty, boring and uncomfortable furniture and get more conventionally comfortable ones, not just for the employees but also for visitors. Add a touch of fun by including a couple of armchairs and beanbags.
Add refreshments and entertainment: Always keep refreshments ready for your guests. A coffee machine, a vending machine or even handmade tea should be quickly accessible to visitors while they wait. Furthermore, add a touch of entertainment to keep them from getting bored by keeping a television set at your reception, a gaming center at one corner of the office space or even purchase a foosball table to give the idea of a cool working environment.
When building an office space, make sure it's one that gives off a positive first impression to your visitors. Make it colorful, cozy and comfortable and follow the steps mentioned above to build the perfect office environment. If you're looking for offices in Holborn, be sure to give https://www.londonofficespace.com/holborn/ a visit.
Read more at Business to Mark.