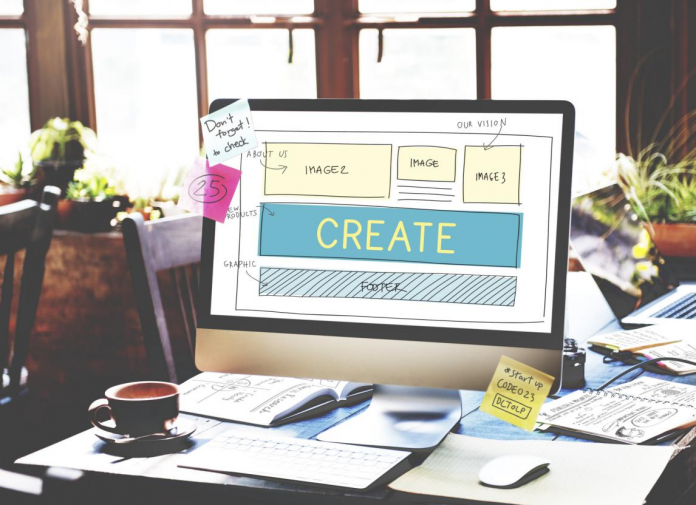 According to Google, 51% of customers purchase from a company because the information they provided online was useful. Without a well-designed website, however, you're missing out on this chance to get in front of customers.
You're also missing out on the opportunity to get ahead of the competition.
With this website redesign checklist, you can improve your current site to attract more visitors! As you update your site, you can also optimize your pages to increase conversions. As a result, you can start building your business while leaving competitors in the dust!
Ready to boost your site traffic? Improve your company's website with this 10-step redesign website checklist.
1. Know Your Goals
Before you start making changes, it's important to recognize when your website needs an update. For example:
Website design best practices have changed over the years
You're not attracting enough website traffic
Website visitors aren't exploring or clicking around
Your website doesn't work on mobile devices
The company's marketing strategy has changed
Your business offers new products or services
The company's brand has changed
An outdated website could make you look outdated and irrelevant to customers.
In order to optimize your website, you also need to consider your company's long-term goals. What do you want to accomplish by using this website redesign checklist?
For example, you might want to improve brand awareness, increase online sales, or engage your audience.
You might also want to get more people to sign up for your email list.
Specifying your goals can help you determine which updates to make on your site. For example, if you want more site traffic, you need to improve your search engine optimization. If you want to increase purchases, you can improve your online store.
Knowing your goals can help determine which design changes to make.
2. Analyze the Data
Next, look into your existing data. Studying analytics will tell you what's working on your current website. For example, you can determine which call-to-action language encourages conversions.
You can also learn which pages people linger on, or which pages people leave instantly.
This information can also help you upgrade your site effectively.
3. Build Your Brand
Your brand will help you stand out from the competition. For a strong brand, you need to know what appeals to your target audience. The right design changes can help you stand out and stay top of mind.
Create buyer personas to learn more about the customers':
Demographics
Shopping behavior
Interests
Motivations
Then, create a style guide as you determine your brand. This should include visual elements such as your logo, color scheme, typography, and imagery. However, you'll want to consider your voice, tone, and personality as well.
Then, incorporate your brand throughout your site. Make sure to keep it consistent. Otherwise, you might risk confusing visitors.
4. Complete Keyword Research
As you learn more about your customers, it's also important to determine what questions they're asking. What concerns do your customers have each day that your product or service can solve?
You can use Semrush, Google Trends, or Google Keyword Planner. Then, make a list of the keywords your customers search with.
This research will help you optimize your content for search engines. It's also essential for making your website more user-friendly. Using this keyword research, you can update your design to improve user experience.
Keep your customers' needs in mind as you use this website redesign checklist.
5. Review Your Content & SEO
If you're already using search engine optimization (SEO), complete an audit. Which keywords are attracting visitors?
Make sure to use keywords in the:
Page title
URL
Headings
Opening and closing paragraphs
Body copy
Alt tags
You can also improve your content by:
Making sure each page has a specific focus
Updating page structure using the inverted pyramid (most important information at the top)
Adding a strong call-to-action on the page
Improving navigation so people explore
Fixing broken links
Updating underperforming content
Your content plays a big part in the website's visual design. By reorganizing your content, you can find better ways to display your text to improve readability. As a result, people will stay on the page longer.
6. Find a Designer
It's okay if you can't make these changes alone. Updating an e-commerce website can feel tedious, especially if you lack experience.
Consider hiring an ecommerce website design company to help.
Make sure to find a website designer that's up-to-date with the latest website design trends. For example, user data indicates that adding video content to landing pages can increase conversions by 80%. Meanwhile, 90% of users say watching a video about a product can help inform their buying decisions.
7. Consider User Experience
As you use this website redesign checklist, make sure to consider user experience. A positive user experience will encourage people to stay on your site and explore.
For example, you can use Google PageSpeed Insights to make sure pages load quickly.
Make sure the text is easy to read and links are easy to click on as well.
8. Make Sure It's Mobile
Don't forget to make sure your website is optimized for mobile devices. Otherwise, people using their smartphones will have a difficult time exploring your site.
Google also uses mobile-first indexing to determine SEO rankings, so don't skip this step!
Creating a responsive website will ensure people can use your website regardless of the device they're on.
9. Test It Out
Once you start making these changes, check the data. What changes are working? What's helping you attract more traffic?
Before you officially launch, consider asking a few customers or friends to test the new site. Ask them to complete an online purchase and fill out a form. If they're struggling, you still need to make a few changes.
10. Launch & Analyze
Now you're ready to launch! Continue analyzing your data as you go. Then, you can make informed decisions to continuously optimize your site.
Your Roadmap for Online Success: The Complete Website Redesign Checklist
Put your business on the road toward success by using this website redesign checklist! Start making changes and watch the difference it makes to your site performance.
Explore the Business section of the site for more ways to boost your business!