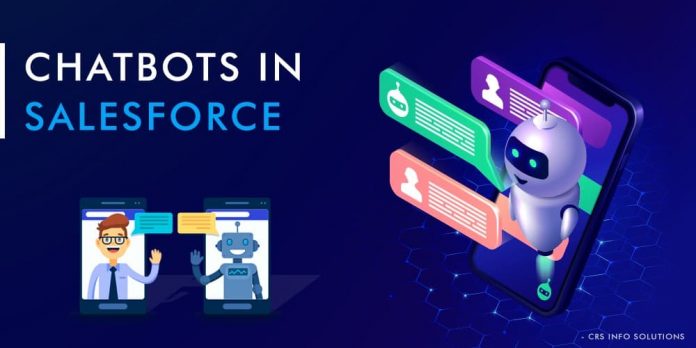 Artificial intelligence is largely being used by different marketers as well as other sectors but the usage of chatbots have significantly reduced because of certain reasons. Recently in 2017 December, ClickZ and Freedman International surveyed 500 marketers across the US and UK to see whether they are using artificial intelligence chatbots or not. In that research, they have seen that 7% of all the marketers are currently using the chatbots of artificial intelligence. But almost 27% of marketers said that they don't have much budget to develop the chatbots or their company is not ready with the technology till now. So we can conclude from this that using artificial intelligence chatbots is getting reduced for some reason which may be the high-quality technology and expensive development of it. Another research was done at the same time by Conductor where a very unique result has come out. In that service, most of the marketers have told that artificial intelligence chatbot is an unprepared technology for 2018. The pole has seen 34% of respondents which is even more than 29% of respondents who think that virtual reality and augmented reality is the most unprepared Technology. 
In the research done in 2016, it was seen that venture capitals are spending their money on artificial intelligence chatbots and around 51 companies are developing them continuously according to the CB insights. But suddenly around one year later, Spring and Everlane stop making those chatbots with a significant fall in the curve. It was like a bubble busting instantly after a big rise. Facebook was also into artificial intelligence chatbots but their chatbots also failed miserably. And they shut down the whole thing and started to develop some languages on their own for better performance. The usage of chatbots have reduced a lot but some big companies are still using this type of artificial intelligence chatbots for better customer experience. For example, brands like Starbucks are still using their staple bot to confirm different types of orders and barista bot to take the drink order from the customer. 
Now if you are thinking that as the usage of chatbots has reduced, the inclination towards artificial intelligence will decrease as well, then you are completely wrong. Artificial intelligence is still a great technology for all the marketers. The big companies like Oracle, IBM, Nielsen and Salesforce are still using artificial intelligence to a great extent. Setting a target audience, buying necessary ads and the creation of separate segments for customers can be done in artificial intelligence by automating the whole thing efficiently. So we can say that chatbots are losing its power but artificial intelligence is still in its game because of its upgraded technology. Also, targeting the right audience and then serving an appropriate ad to them is quite a tiresome job. But artificial intelligence has made it quite a smooth operation for any company. So all the big organisations are still using it as their best tool. 
Content marketing is a very important aspect of any business because it is the way by which the business owners promote their products or services through some relevant content. Artificial intelligence is helping in that marketing process completely. So it is a very useful tool for marketers to use artificial intelligence in content marketing. There was a study conducted in the 2017 April and the result was artificial intelligence is helping the marketers to deliver the correct message at the right time to their customers. So it is a great way for them to reach out to their existing customers and also potential customers through their content and services. 
Get the real time  Salesforce Training institute with a job oriented approach and job assistance. Many Salesforce training in Bangalore are providing a real time project based course to aspirants.
From all the aspects we can be sure that artificial intelligence is still a very important thing in business but the usage of a chatbot is getting reduced. It is quite difficult to develop an efficient chatbot and also experts are needed to operate them. It will eventually increase the cost for the company owners. So many big brands are stopping to use chatbots but they love using other things of artificial intelligence. And they are quite glad to do that. So we can assume that shortly artificial intelligence will grow but the chatbots will abolish from the system gradually.