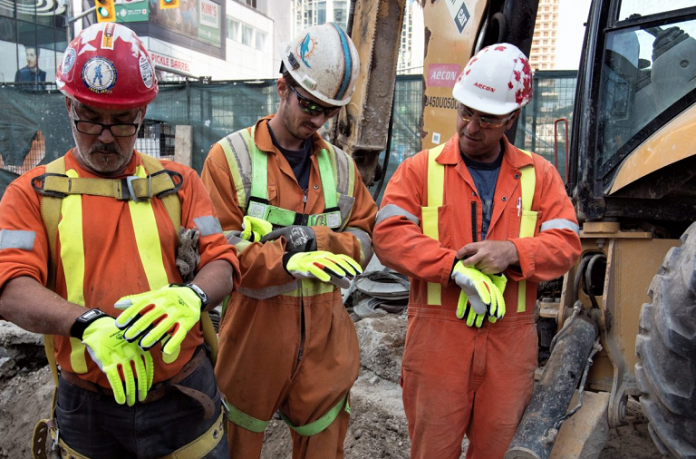 The workers in the manufacturing industry are prone to high-risk activities such as soldering, welding, metal cutting, raw material assembling, and heavy lifting. Even the areas where they work consists of magnetic fields, compressed gases, and harmful radiations that can negatively impact a worker's health.
Such accidents at workplaces not only cause indirect losses to machinery and the environment but affect productivity negatively too. It is vital to implement necessary protection safety gears and take measures to minimize workplace accidents.
Using the Right Safety Gears
Manufacturing industry should always be both compliant and optimized for operational efficiency. They are rife with health and safety hazards, and it is difficult to always protect by just being careful as some accident can't be foreseen. In such cases, personal protective equipment comes in the picture and reduce the possibility of sustaining injuries. For more detailed information, you can visit website and have a look at safety gears available in the market.
Company owners should be aware of the correct safety gear for their industry and should make sure to train their employees on how to use it.  It should be made mandatory which will give rise to an overall safer workplace and healthier employees.
Specific types of Personal protective equipment that are used by workers in the manufacturing industry: –
Eyewear
Majority of manufacturing workers suffer eye injuries in the workplace due to hazards that could potentially injure the eye causing temporary or permanent loss of vision. Situations arising with mishandled tools or chemicals splashed in liquid form are some examples where especially the eyes are very vulnerable to infection.
Head Gear
Headgear is also vital in manufacturing sites as something heavy falling on or otherwise impacting the head can cause a concussion and brain damage, thus impairing the vision or hearing power.
Breathing Masks
In some manufacturing plants, there is some situation when a worker has to work in conditions with toxic substances. Wearing respiratory protection or breathing masks will help one to work in a somewhat enclosed environment with paints or cleaning chemicals, where simple masks are ineffective.
Headphones
Some machinery is inhabitant to excessive noise in manufacturing units and dealing with that noise on an everyday basis can be devastating. It may even lead to hearing loss, tinnitus, migraines and other unpleasant effects. In these cases, one can use headphones and try to avoid the noise emitting from the machinery.
Hand and Skin Protection
During the safety precaution and face provide some of the most important and vulnerable areas that need proper protection. Using PPE or safety gears can be important for all parts of the body that can come into contact with chemicals or materials and that can irritate the hands or skin.
Training and Instruction on when and how to use PPE
Proper training should be given to every worker on how to use safety gears
Each worker should check the size before wearing and make perfect adjustments before use
If there is any damage to any gear one should carry out the repair or replace part
Must always report broken, damaged or contaminated PPE to higher officials
All the PPE should always be stored in a clean and safe atmosphere such as a cupboard, drawer or resealable container
When wearing more than one item of PPE to protect against substances, it is important to put on and remove each item correctly
If hands could become contaminated when removing PPE, always wash your hands to prevent accidental contamination
Maintenance is essential to ensure PPE continues to provide the necessary level of protection
Should replace PPE that has expired or reached its usable lifespan
Shared PPE must be properly cleaned and disinfected before it is used again to ensure there are no health risks to the next person
Every manufacturing workplace should take these necessary safety measures, thereby reducing the risk of minor and major injuries, and ensure a good safety track record for your company.