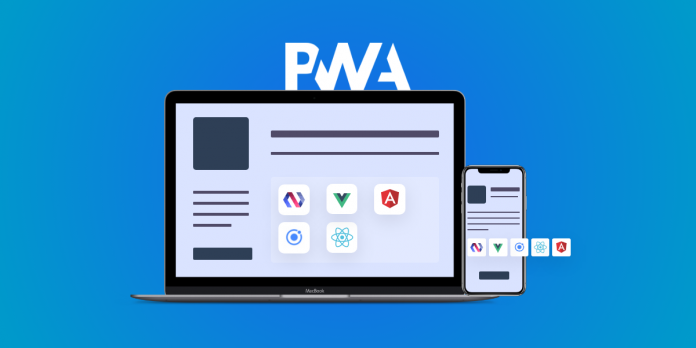 Progressive web apps are also known as "boosted" web apps. These apps are trending, and it is predicted that most of the apps will be boosted a few years in the future. Almost all the companies are adopting this, and it has a lot of benefits, especially in the field of software development, which is a core necessity for everyone nowadays. Software development company uses progressive web apps with the latest features to give their users a never before experience. These apps do their work for everyone, irrespective of the browser the user is using. It is a step in the future.
Mobile friendly
Laptops and desktops are losing attention nowadays. Most of the users try to make the most out of their mobile phones. However, numerous sites fail to give a first-hand experience on the phone. And that makes them lose a user. A progressive web app is there to do its job. If you use one, your website users are bound to come back to it every time. Everyone prefers a smooth operating experience and faster loading. When users get what they like, they will use it more than once.
Cheap to work with
Most of the apps, especially the native ones, are costly. The ones that are designed for iOS are even more expensive. A majority of the apps are just a cover for a site. Now, the development of the web is most of the time expensive. But it also depends on your requirements. A more extensive application can take more money and vice versa. Progressive web apps can cost half the price or even less when comparing them with the native apps. So, it is a better option to work with them.
Work without internet
Are you having connectivity issues? That is no problem in progressive web app development. All apps should have an offline option for when the network is not working. To do so, the apps use the content that was cached when you last interacted with the app. Data that is in the app can be used if you have the app installed. It does not matter whether you have a connection or not.
Better engagement
Another great benefit of progressive web apps is that they have higher engagement than the typical sites. This is because they use pushed notifications to lead the users onto the app. For example, a PWA is placed on the home screen at all times. This makes it much easier for everyone using the app to approach it. Easier access means more customers for you.
Security
Websites can be safe most of the times. But the security of progressive web apps is unmatched. This technology uses HTTP and does not work with other servers mostly. A secure app means no spying from unwanted ends. You can easily do online payments, bank transfers, transactions, etc. They are also much more reliable for your data. 
Security testing is the most effective approach to uncover malware problems and misconfiguration flaws in your laptops, computer and web applications, before dangerous hackers do. Web application penetration testing, also known as web application pentesting, is necessary since it determines the security posture of the complete web application, computer and laptop systems including the database, back-end network, and so on.
Memory usage
These apps also occupy less memory. They are also very easy to install when you use the prompts that are provided to you by the browsers. An effortless encounter with the web lifts the user's mood. Too much trouble makes them frustrated.
Conclusion
Every other company is now going for PWAs. It is an intelligent step to take for the development of your website, business, or company. If you want more audience and better reach, this is the right step to take.